There are a lot of tales on Reddit about chance encounters with serial killers. Famously one of the scariest posts on Reddit is by someone whose friend's parents believe they narrowly escaped coming into contact with Ted Bundy at a murder scene in the 70s. This week on r/serialkillers, one user told a terrifying story of encountering the serial killer the horror movie Wolf Creek is based on, Ivan Milat:
In 1989 when a few of my mates were 19, we went camping in a state national park in Australia. On our first day up there, despite the entire camp grounds being vacant this bloke comes in and sets up camp right next to us with a tiny patch of bush between. Being the middle of winter the place was deserted.

As the morning began he started asking the three of us if we wanted him to take us up to the abandoned gold mine that afternoon. Two of the three of us had made the trek numerous times but didn't bother saying anything and were non-committal. As morning drew into afternoon he finally wore us down so two of us went. On the way up there he was acting a bit nutty and diving into ice cold rock pools and he had a large Bowie knife strapped to his leg.

Anyway it was about a 6km hike up to the mine and he was telling us how he'd been up there ample times, with us smirking at each other as we had been up heaps. About 5km in he says let's start heading up the mountain at which point we were looking at each other confused as the gold mine was at the bottom and up here nothing but thick rainforest. So at one point I've turned to look over my shoulder at my mate only to find he was gone and I was about 15 feet behind this bloke in the middle of nowhere about an hour before dark.

My guts just dropped and I instinctively turned and fled. Now I had been a long distance runner but I don't ever think I've ran so fast. When I made it back to camp, my other mate who had fled before me was holding a rifle and freaking out, asking questions like what was he gonna do? I said give me the rifle and start packing up. Just as they started this guy came tearing through the bushes and was manic laughing, then he seen me with the rifle and mumbled something as he walked through the bushes. This really freaked us out and we packed within a half hour. He must have really legged it back to be that close behind us. We were all scared and happy to be driving out from this remote spot safely.

It wasn't until years later we had watched something on the TV and were on the phone to each other that we come to realize the man was Ivan Milat who went on to murder a heap of tourists in the forest and become one of Australia's most infamous serial killers. We were very lucky.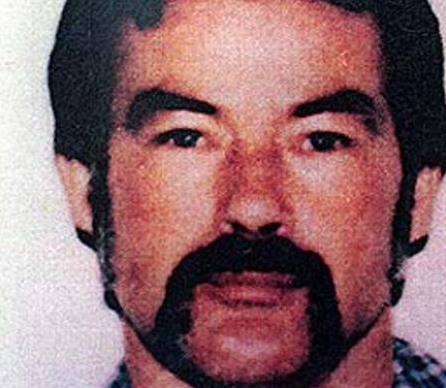 Ivan Milat is known to have murdered seven people, but the real number could be much larger. He typically murdered people in the Belanglo State Forest in New South Wales, Australia. Milat was convicted of the murders in 1996 and was given seven life sentences. He died in prison in 2019.