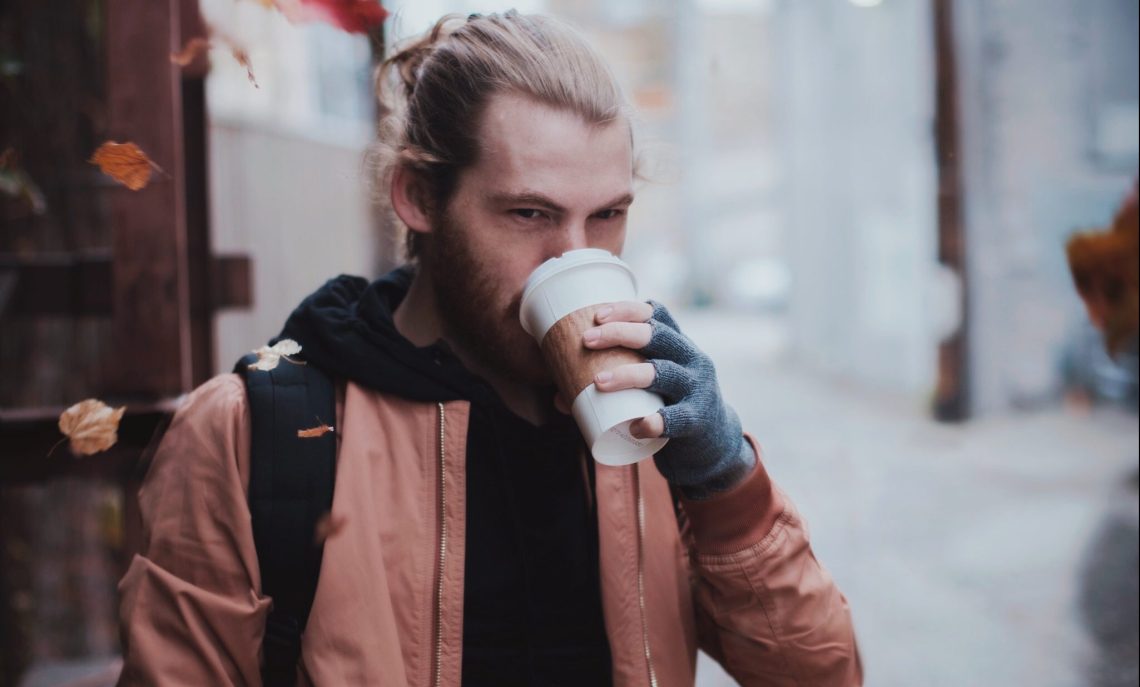 1.
"Hi! What's your name!"
He says his name.
"No kidding, you have the same name as my boyfriend!"
"Oh really?"
"Well, we're not actually dating yet. In fact, we've only just met."
2.
"Hey, can you answer this survey?"
Then hand him your phone with the 'enter number' screen.
3.
Ask to borrow his phone, because yours died and you need to call your mom. Call your phone, then text him later and say you thought he was cute and wanted his number, but were too shy to ask.
4.
At a campus of any kind, go up to a random guy (it can someone you know as well as someone you don't know) and say, "Hey! I have an urgent question and I need a man's advice."
"What is it?"
"Let's say I see a really cute guy, should I go up and introduce myself to him or is that too direct?"
99 out of 100 of them will say, "You should totally talk to him!"
"Okay, hi, I'm *insert name*."
5.
"I'm going to have to ask you to leave. You're making the other guys look bad."
You can even comment on his Instagram and say, "I'm going to have to ask you to delete your Instagram account. You're making the other guys look bad."
6.
"So when are we going on our second date?"
"When did we go on our first one?"
"We're on it right now."
7.
"Hey, there's something is wrong with my phone, do you think you can help me fix it?"
"What's wrong with it?"
"Your number isn't in there!"
8.
"I know a girl who likes you, but if I weren't so shy, I'd tell you who. So can you give me your number to pass on to her?"
9.
When you're about to leave, say, "Let me get your number before I go."
10.
"No offense, but do you want to hold hands?"
11.
"I know I may not be the prettiest girl here, but guess what? I'm the only one talking to you."
12.
Next time you're buying something and see a cute cashier, say, "If I wasn't buying all of this, would you still check me out?"
13.
"Hi, my name's Chance. Do I have one?"
14.
"I think you dropped something."
"What?"
"Your standards. Hi, my name is *insert name.*"
15.
"Hey, your mom told me to say hi to you. She also said she wanted you to talk to me back."
16.
Randomly say, "Thanks!"
"For what?"
"For wearing that outfit."
17.
"If I were to ask you if you like me, would your answer be the same as it is to this question?"
18.
Walk up to two guys and say to the hotter one, "Do you like to dance?
"Yeah?"
"Well can you go dance so I can talk to your friend?"
19.
"How much does a polar bear weigh? Enough to break the ice."
20.
"Sorry, not a good icebreaker."
21.
"Hey! I have a question: what's your favorite movie/food? Do you wanna take me on a date and get that with me right now?"
22.
As he is leaving, say, "Hey! You're forgetting something?"
"What?"
"My number."
23.
"Do you know what Victoria's real secret is? She wants you to give your number to me."
24.
"Do you know why the letter 'X' scares me? Because I never want to be yours."
25.
"If you were a basketball, I'd never shoot."
"Why?"
"Because I'd always miss you."
26
"Did you die recently? You look like an angel."
27.
"If I had to choose between chocolate cake and you, I'd choose you."
28.
"Are you a magician? I thought you might be, since every time I look at you, everyone else disappears."
29.
"Is your name Waldo? Because someone like you is hard to find."
30.
"Hi! Can I get your picture, to show all my friends that angels really do exist?"
31.
At church, say, "I was looking through the bible, and was reading the book of numbers. You know what that made me realize?"
"What?"
"That I don't have yours."
32.
"By any chance, is your dad an art thief? Because you're a masterpiece."
33.
"Hi! Do you have a name? Or can I call you mine?"
34.
"I'm willing to lower my standards if you go on a date with me."
35.
"I just wanted to tell you that you look great with that haircut."
36.
"I'm cold. Can I use you as a blanket?"
37.
"If you ever get chased by a bear with a chainsaw as his left arm, I hope he stays away from your face, because you're handsome."
38.
"I think I have the right to punch you, in the mouth. With my own mouth. Because I like you."
39.
"Don't be alarmed if you wake up in a box on Christmas morning. You were the only thing on my wish list."
40.
"Hey! Do you think I'm cute?"
Wait for response.
"I guess we have something in common!"
41.
"Hi! I'm writing a term paper and was wondering if you can help me."
"Sure, what's it about?"
"It's about the finer things in life, so I'm wondering if I can interview you."
42.
Pause and then say, "I'm sorry, you're so gorgeous I forgot my pick up line."
43.
"Hey, I have had a really bad day, but you know what always makes me feel better?"
"What?"
"Talking to a handsome guy. So, would you talk to me?"
44.
"Would you be interested in Netflix and chill?"
45.
"Laugh if you wanna take me on a date."
46.
"We should go back to my place and talk to each other."
47.
"Can I borrow a kiss? I promise I'll give it back."
48.
"I'll give you a kiss. If you don't like it, you can return it."
49.
"Do you believe in love at first sight, or should I walk by again?"
50.
"My friends bet me I couldn't talk to the handsomest guy here. Wanna use their money to buy drinks?"
51.
"Sir, I'm going to need your name and phone number for insurance purposes."
"Why?"
"Because I was blinded by how handsome you are."
52.
"Sir, I think I'm going to have to suspend your license."
"Why?"
"For driving me crazy."
53.
"You there! Can you answer a question for me? Aside from being gorgeous, what do you do for a living?"
54.
"Your hand looks heavy. Can I hold it for you?"
55.
"Well, here I am. What are your other two wishes?"
56.
"Hey handsome, do you wanna give me your number? If yes, smile, if no, do a backflip."
57.
"Can I ask you something if you don't mind? Do you have an ugly girlfriend?"
"No."
"Do you want one?"
58.
"Have you ever asked out a random girl at a *wherever location you are in?* Yeah? Well there's a first time for everything."
59.
"That color looks great on you. Know what else would look great on you? Me."
60.
Hand him a note saying, "I want you to know something, but I'm too shy to tell you in person, so I'll just let the first three words of this sentence say it for me."
61.
"Hey, do you mind if I tie your shoes? Because I don't want you falling for anyone else."
62.
"I could sit next to you forever. Or until you decide to take me out to eat."
63.
"Is that girl bothering you? No? Would you mind if I bothered you then?"
64.
Go up to a group of guys and say, "Which one of you has the lowest standards?"
65.
"I just got dumped and I think you could make me feel better."
66.
"You're so cute it's distracting."
67.
"You are the quintessence of pulchritude. Google it."
68.
"It is slightly possible that I might like you just a little bit."
69.
"Our smiles should touch now."
70.
Hand him a note that says, "You wanna know who is handsome, sweet and some other cute third thing? Read the first word of the previous sentence."
71.
"When I was a little girl, I tried holding my breath under water for a minute but it felt like an hour. Right now, I've been looking at a handsome guy for an hour but it's felt like a minute."
72.
"There isn't a word in the dictionary to describe how handsome you are."
73.
"Please stop looking so attractive. I'm trying to stop liking you."
74.
"Hey, I really like the way you dress."
75.
"You're wearing my favorite outfit, and it looks even better when you wear it."
76.
"Wanna know what my favorite outfit for a guy to wear is? Look in the mirror."
77.
"I don't believe in love at first sight, but I'll make an exception for you."
78.
"They told me if I want to make you fall in love, I have to learn to make you smile, but you just smiled now, and I am the one that has fell in love."
79.
"OMG do you brush your teeth? We have so much in common!"
80.
"I can't blame gravity for falling in love with you."