Funny Face (1957)
This 1950s musical, set in Paris, stars Audrey Hepburn as a model and Fred Astaire as a fashion photographer who scouts her for a shoot and begins to develop feelings for her. Plenty of dancing, singing, and romance, and a great cast.
Girl on the Bridge (1999)
This charming French film, starring Johnny Depp's ex, Vanessa Paradis, is about a young woman who is standing on the bridge over the Seine contemplating suicide when she meets a man (Daniel Auteuil) who needs a girl for his knife-throwing act. He saves her life, they become a double-act, and…then you'll have to watch the movie to see what happens next.
Lady Chatterley's Lover (1981)
This film adaptation of D.H. Lawrence's once-scandalous novel tells the story of a wealthy woman dissatisfied with her loveless marriage who starts an affair with her husband's servant. Steamy romance ensues.
Pride and Prejudice (1980)
This is the BBC version, originally a TV miniseries, adapted from Jane Austen's classic novel of romance and heartbreak. No Colin Firth, but lavish costumes and attention given to each of the characters' stories, as in the original novel.
Blue Valentine (2010)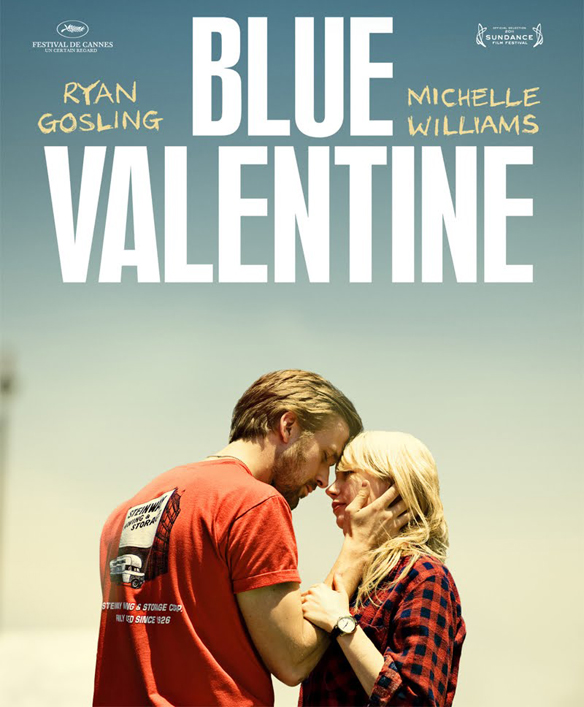 Warning: this movie is mad depressing. However, it's also very romantic and stars two of my favorites, Michelle Williams and Ryan Gosling. Very emotional movie that moves back and forth in time between when a relationship started and when it starts to crumble apart. Be sure to have tissues on deck.
Shakespeare in Love (1998)
This one's kind of sad too, but very sweet and romantic. Great costume design, good script by Tom Stoppard, and Gwyneth Paltrow and Joseph Fiennes make an attractive couple.
Reality Bites (1994)
This funny romantic comedy directed by and starring Ben Stiller also features memorable performances from 90s It Girl Winona Ryder and Ethan Hawke as members of a group of friends searching for work, love, direction in life, all the good stuff.
Strictly Ballroom (1992)
If you want to be charmed as well as brush up on director Baz Luhrmann's movies prior to the great Moulin Rouge (and the forthcoming new Great Gatsby adaptation), check out this charming romantic comedy about an experienced partner dancer forced to take up with a new, beginner partner after his longtime partner leaves him. Lots of music, dancing, and romantic tension.
Meet Joe Black (1998)
Brad Pitt plays a charming stranger who meets a young woman (Claire Forlani) but then is tragically killed, only to be given a chance to come back for a few days and…I won't ruin the plot. Suffice to say the plot is ridiculous and this is a great popcorn romance movie.
Eternal Sunshine of the Spotless Mind
While this classic movie, starring Jim Carrey and Kate Winslet, is very much concerned with a breakup, it's also concerned, via its ingenius shifts forward and backward through their shared memories, with falling in love and reconciling emotional confusion and uncertainty with feelings of love. To me this is ultimately a very hopeful and romantic movie.