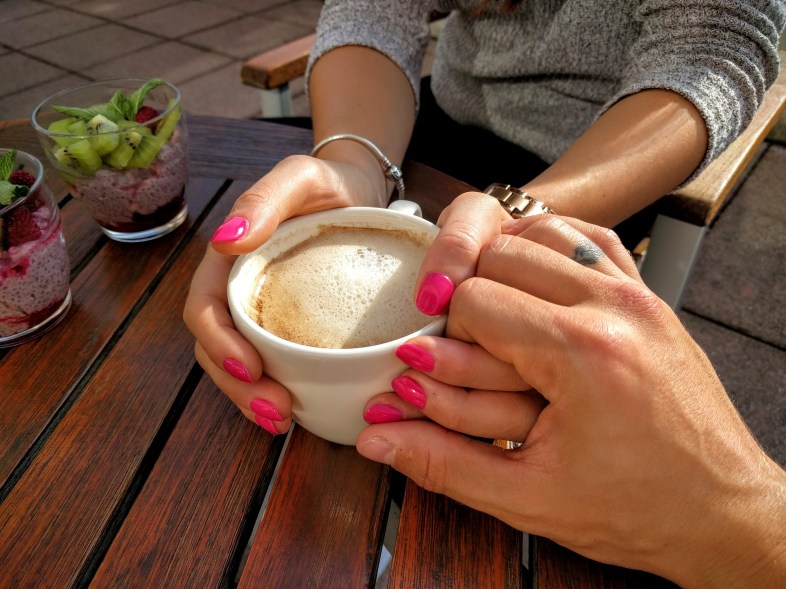 1. You put in immense effort to be in each other's lives despite the distance.
2. You don't see distance as an issue.
3. You communicate openly and honestly with your partner.
4. You smile more than you cry because of your partner.
5. You constantly remind each other of how much you wish your partner was there.
6. You value honesty and commitment so strongly that you feel like it's engrained in your blood.
7. You are open with your partner, even giving him the exact details of your daily grind.
8. You make date night exciting and it shows in the way you get excited for it to come.
9. You understand that sex is still important and you're not shy to find ways in order to fulfill those needs.
10. You tell your partner about your family and friends and vice-versa.
11. You cherish the meaning of trust and the responsibility it carries.
12. You spend a good amount of time video calling or doing FaceTime with your partner as you would if they were here.
13. You're not shy to tell your partner how much you care about them.
14. Your partner is the first person you think of when you wake up and the last person that pops up in your head before heading to bed.
15. You make the necessary planning to see each other in person.
16. You don't do things that would make your partner uneasy or uncomfortable even if they're not being vocal about it.
17. You open up about your fears, future, and hopes as you would if your partner was physically around.
18. You are diligent at finding games that you and your partner will enjoy, and you're okay with that because you understand that long-distance relationships require unique bonding rituals.
19. You have strong faith that your long-distance relationship will work.
20. You love your partner so deeply that it really doesn't feel like there's actual distance between you both.