If you binge-read the To All The Boys I've Loved Before series soon after the hit Netflix movie premiered, you're not alone — the book is selling off bookstore shelves at an impressive rate, catapulting it back onto the New York Times Bestseller List at #2 for Children's Series. Of course, we're not surprised — there's something heartfelt and compelling about the spunky Lara Jean and the boy-next-door-of-your-dreams Peter Kavinsky, whose story defies everything we thought we knew about first love and high school romance.
But if you've already gotten through all three books and are getting a little tired of rereading all your favorite parts (or if you simply can't get your hands on the books right now) we've compiled a definitive list of 10 Young Adult books that will give you all the same feels and thrills as Lara Jean and Peter Kavinsky's love story. Don't believe me? Check them out for yourself.
Did you know To All The Boys I've Loved Before author Jenny Han has another swoon-worthy teen romance trilogy? The Summer I Turned Pretty follows 16-year-old Belly, who's spent every magical summer of her life at the beach house her family shares with her mother's best friend, Susannah, and her two sons, Conrad and Jeremiah. Throughout the years, the boys have become Belly's brother figures, her best friends, and even her most secret crushes. But for some reason, this summer is different — for better of for worse, each of their lives are about to change for good.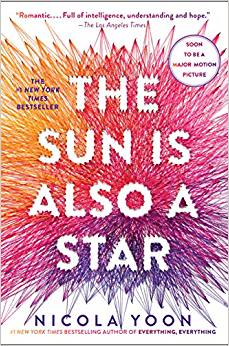 Natasha is a girl who believes in science and facts. Not fate. Not destiny. Daniel is a boy who believes in poetry, in dreams. The two are exact opposites, but when they run into each other one New York morning, it quickly becomes obvious that they're both exactly what the other one needs. Not that Natasha wants to believe it. Not like Daniel can choose not to. Throughout a single day, the unlikely couple finds themselves running around the city, questioning the ways of the universe while searching for what they need to change their lives forever, when maybe, just maybe, it's just each other.
Anna already has her senior year in Atlanta set out for herself: she's got a great job, a loyal best friend, and a boy — well, kind of. Her crush is looking like it's going to become more, and Anna can't stop thrilling over the possibilities that this year is about to bring. That is, until her father decides to ship her off to Paris for boarding school. Anna's life gets turned upside-down, though there is one upside: Etienne St. Clair, the perfect boy. The only problem is he's taken, and with the way things seem to be going with her crush back home, she might be, too.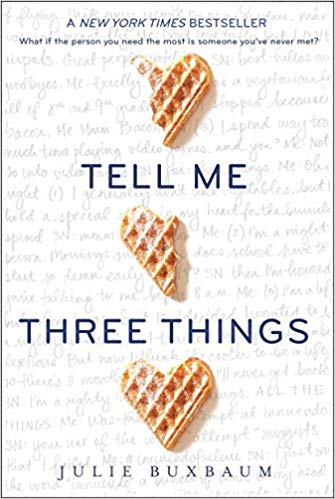 Jessie's whole life is falling apart. Two years after her mother's death, her father eloped with a woman he met online, forcing Jessie to move across the country to live with her stepmonster and her pretentious teenage son. That's how she ends up starting her junior year at a ultra-intimidating prep school in LA, where she has no idea how she's supposed to get by. That is, until she starts receiving emails from someone who calls themselves Somebody/Nobody, or SN, who instructs her how to navigate the wilds of Wood Valley High School. The more Jessie begins to rely on SN, the more she wants to meet them, but are some mysteries better left unsolved?
Desi Lee believes in the power of planning. So why can't the same thing work when it comes to love? She's always been a disaster at romance — her botched attempts at flirting is legendary among her friends — but when the most beautiful man she's ever seen enters her life, she knows she needs to put the same hard work she puts toward school into making him her boyfriend. That's why she turns to her father's beloved Korean Dramas for help making a plan: what she calls the "K Drama Steps to True Love." With the help of boat rescues, love triangles, and staged car crashes, she's able to catch the attention of her object of affection, but as true feelings begin to bloom, Desi will learn that real love is more than just drama.
Everyone knows that Tuscany is the perfect beautiful, fairytale backdrop for a summer romance — but honestly, Lina isn't feeling it. She's only there to meet her father, who left their family 16 years ago, because it was her mother's dying wish that she get to know him. But when Lina is given her Mom's journal that she'd kept when she lived in Italy, a whole world of secret romances, art, and hidden bakeries is opened up to her. Everything Lina knows about her life is about to change — including what she thinks she knows about herself.
Simon is a normal 16-year-old boy with one huge-ass secret: he's gay, but he's not quite ready to come out. But when someone anonymously posts on the school's secret Tumblr that they're hiding the same secret, Simon feels compelled to email them, and before long, the two are exchanging messages — and maybe even feelings. But when Simon's emails ends up in the wrong hands and his secret is at risk of being thrust into the spotlight, he has to step out of his comfort zone to keep his world from falling apart — and from losing his friends, family, and the mysterious man he's been falling in love with over the Internet.
Penny Lee got by in high school, but now she's leaving everything behind to go to college and learn how to become a writer. Sam works and lives at a café — he sleeps on the floor at night, trying to get by with the $17 in his bank account and the dream that someday he'll be a famous movie director. After the two meet in a collision course of awkwardness, they exchange numbers and, over time, become inseparable — at least, over text. The two find its easy to talk about their deep anxieties and secret dreams when they never actually have to see each other, but what does it mean when the person you feel closest to is nothing but a phone screen?
Dimple Shah is graduated and ready to move on with her life — for her, that means college and a career, but for her mother, it means finding the "Ideal Indian Husband." She's excited to get away from the family pressure and attending the summer program for aspiring web developers, but little does she know that there she'll meet Rishi Patel, a hopeless romantic who doesn't just fit the "Ideal Indian Husband" description, but is literally the boy her mother has chosen for her to marry. Except Dimple doesn't know that. Rishi will have to woo the girl he's supposed to marry, but little does he realize that love isn't quite so simple.
Eleanor and Park meet on the school bus in 1986, and over a year, the two fall slowly in love — even though they know they shouldn't. They're only 16 years old, star-crossed from the get-go, and smart enough to know that first loves nearly never last. But that doesn't mean they aren't desperate enough — or brave enough — to try.