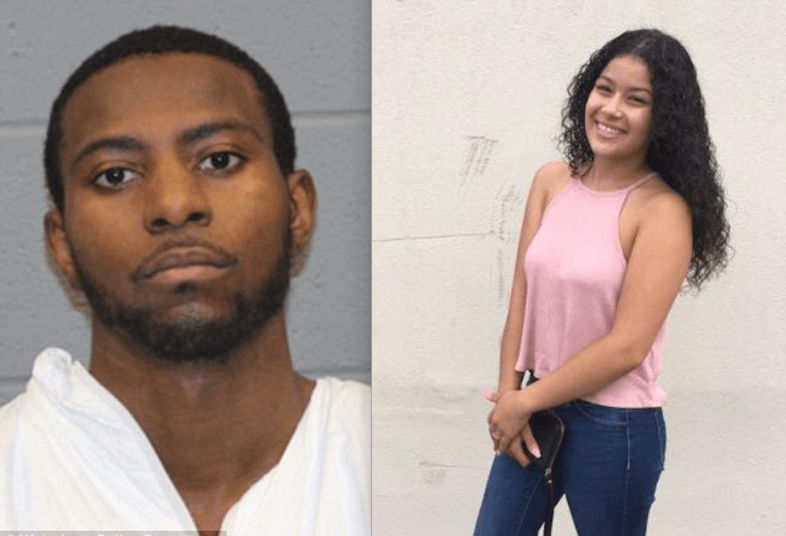 A 16-year-old girl was found dead in a car crash in Connecticut on Monday night, but investigators found that she was actually killed before the accident — by her own boyfriend.
The teen, Evalyce Santiago, was pulled from the vehicle with several gunshot wounds in her head. Though her boyfriend, 27-year-old Dominique Pittman, had originally given several false stories about what happened, including claiming there were other people in the car, he eventually told police that he the two had been alone and he had accidentally shot her when they were fighting about their relationship.
According to his story, Pittman had been secretly dating his Santiago for some time, but when she threatened to tell his other girlfriend of six years, who is Santiago's aunt and adopted sister, about the affair, the two began fighting over a gun in the car. It was then that the two veered off the road and the car wrapped around a telephone pole.
Pittman has three kids with Santiago's aunt and is considered a son-in-law by Santiago's mother, who is also the aunt's adopted mother.
Pittman has since then been arrested for her murder and is currently being held on a $3 million bail. Dozens honored Santiago life with a candlelight vigil on Tuesday evening.