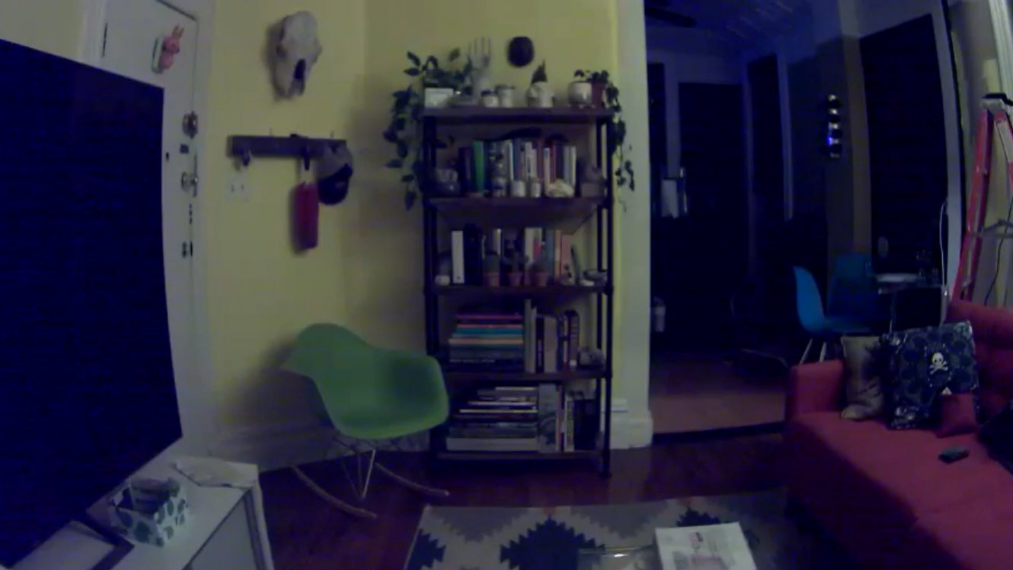 Remember Dear David? If not, here's a refresher: cartoonist Adam Ellis started having dreams about a child ghost visiting him at night, and ever since, things have been pretty weird…
According to Ellis, David continued visiting him in his dreams. It wasn't too bad, though, until he broke David's number one rule.
Ever since breaking David's rule, things have been getting a bit creepy for Ellis. It started out with his cats crying at the front door at midnight every single night on the hour.
And his impromptu investigations have left him with some pretty weird findings, especially in his hallway.
Things have been escalating for him lately, and it honestly gives me the chills.
It seemed like David was trying to tell him something.
But here's where things get intense, so be prepared to be utterly horrified.
HELLO 911 I AM DYING PLEASE BURN THIS CHAIR IMMEDIATELY.
YOU SHOULD FEEL UNEASY, ADAM. THAT FUCKING CHAIR JUST MOVED BY ITSELF AND THE TURTLE SHELL FELL AND YOU ARE BEING HAUNTED BY A CHILD GHOST WHO'S OUT FOR REVENGE.
Seriously, something needs to be done because I am almost 100% sure this is a plot to a horror movie that I probably turned off halfway through because I HATE horror movies and I don't want to know how they end because it's never, ever good. And yet I have a feeling I'm going to continue following this Twitter thread, because I just really need to know that Adam is OK.
In the meantime, someone needs to burn that damn chair and burn the entire apartment down while they're at it, too.