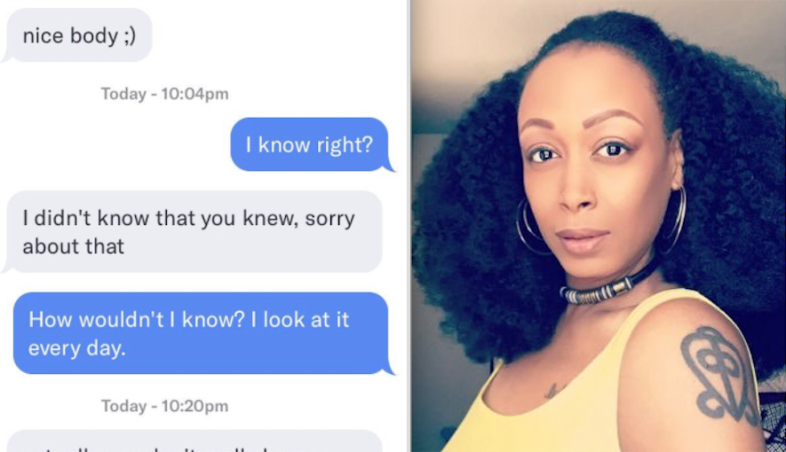 This woman is inspiring women everywhere to respond to men's compliments, but not in the way they might be used to.
Feminista Jones is an author, social worker, advocate and social media star. She tends to use her Twitter to start important conversations about race and women, and this is no exception.
https://twitter.com/FeministaJones/status/863030953605832704?ref_src=twsrc%5Etfw&ref_url=https%3A%2F%2Fwww.buzzfeed.com%2Ftanyachen%2Fthanks-i-agree
Of course, this isn't the first time we've seen this on the Internet. Plenty of women have written pieces detailing their experiences agreeing with men, and which often leads to the men in question retracting the compliments.
https://twitter.com/FeministaJones/status/863319595599503360
Jones attributes this to the fact that women are supposed to be humble and not understand their own worth, and therefore be "overjoyed by someone (a man) saying something positive about them (that they weren't supposed to already know)."
https://twitter.com/FeministaJones/status/863324924630446080
She has a point — almost all women have been in a situation where a man got upset with how they responded to a compliment, and a lot of them rallied on Twitter to talk about their experiences.
Works every time pic.twitter.com/uUWMAnCtGv

— poon shiesty (@afrawlmiau) May 12, 2017
This dude, trying to talk to me at a bus station last summer: "You're very pretty."

Me: "I know. Thanks."

Him: pic.twitter.com/LDFsDvkizP

— big freedia kahlo (@MonaFeesa) May 12, 2017
EVERYTIME!
DUDE: You look nice today.
ME: Thank you! I completely agree…
DUDE: pic.twitter.com/zDc9Ez6xMw

— Chanel (@CocoBelleChanel) May 12, 2017
But really, why do guys get so freaked out when you agree with them? Why do they feel the need to retract a compliment just because you're not completely flustered by it? And really, why do they expect women to have such low self-esteem?
old but still relevant pic.twitter.com/PFim8UAXQN

— alex (@girls0nfilm) May 12, 2017
I responded "I know" to a compliment once, and the guy got soooooo nasty afterwards

— benji's daddy (@SaintLowery) May 12, 2017
Because for some reason women are required to be beautiful, but also oblivious to it.

— Nicole David 💛🐝 (@obbiecole) May 12, 2017
https://twitter.com/aamy_caakes/status/863035817891160064
I wonder how guys would respond if we did the same to them. Actually…
Also fun: return the favor. So many compliments from men actually meant to diminish you. "Looking extra nice today. Did you lose weight?"

— Temporarily Out of Service (@linda_ldk) May 12, 2017
Which makes me wonder: what is a good reaction to a compliment?
https://twitter.com/FeministaJones/status/863323945382150149
If someone has an answer, please tell me. I'm tired of getting called an "ugly bitch" for saying "thank you" and moving on.