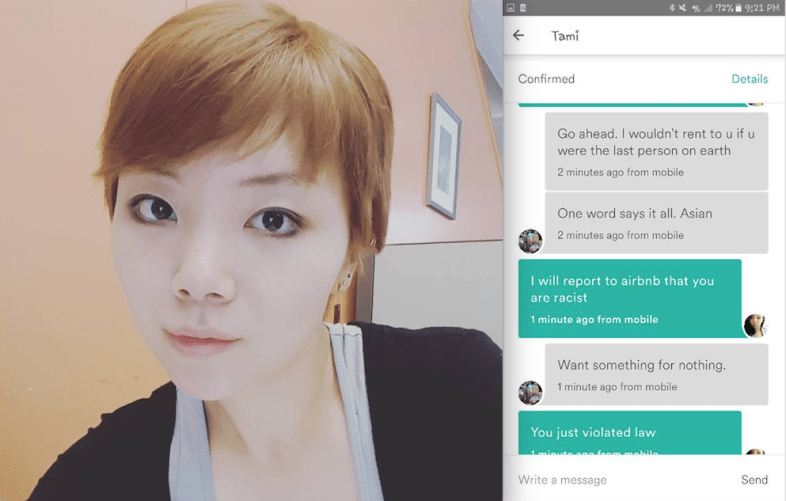 This 23-year-old American Law student had her California vacation ruined after she drove hours through a snowstorm only to learn that her Airbnb had been canceled — all because she was Asian.
Dyne Suh had made her reservations a month in advance, and when plans changed and several more friends decided to come along on the trip, she notified the Airbnb host.
"She said that's fine, we just have to pay more money," Suh explained on this now-viral Facebook video.
However, when she arrived at her destination, Suh double-checked with her host that bringing extra friends was OK and asked how she wanted to be compensated. And suddenly, the Airbnb host was singing a different tune entirely.
The host responded: "Absolutely not…you must be high if you think that that would be ok in the busiest weekend in Big Bear," then canceled the reservation.
"One word says it all," the host messaged Suh. "Asian."
Suh was understandably upset by the comment.
"This is home to me," Suh said. "No matter how long I've lived here, for me to be treated this way just because of my race?"
Later, after Suh told the host she would be reporting her to Airbnb, the host added, "It's why we have Trump."
Another day, another person using the President of the United States to justify their racism. According to NBC4, though, the host was permanently removed from Airbnb — it's a small step, but at least it's something.