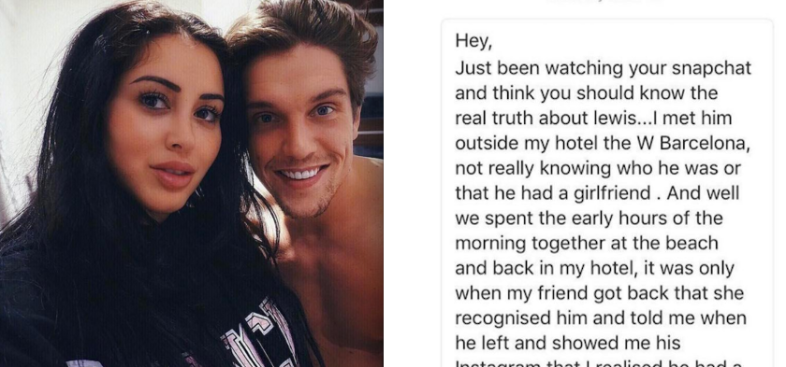 Ah, the wonders and woes of being (somewhat) famous. While I'm sure we'd all love to roll in the dough and attention that comes along with fame, you also have to remember it also means that no matter what you do, you've got a pretty good chance of getting recognized.
Meet Lewis Bloor.
https://www.instagram.com/p/BQle1J4AE9M/?taken-by=lewisbloor1&hl=en
If you don't recognize his name, it's probably for the best. He was from the UK knock-off version of "Jersey Shore" called — wait for it — Geordie Shore.
So why are we talking about this guy most of us probably haven't heard about? Well, Lewis made headlines recently while on vacation with fellow Geordie Shore co-star and girlfriend Marnie Simpson. Or should I say former girlfriend?
https://www.instagram.com/p/BPyDPTJl-gw/?taken-by=marniesimpson&hl=en
Lewis slipped out of bed while Marnie was sleeping to hook up with some rando he met on the beach, and he probably would've gotten away with it if his small reserve of star power hadn't gotten in the way. Because once his hookup found out who he was, she immediately DMed Marnie to let her know what was up.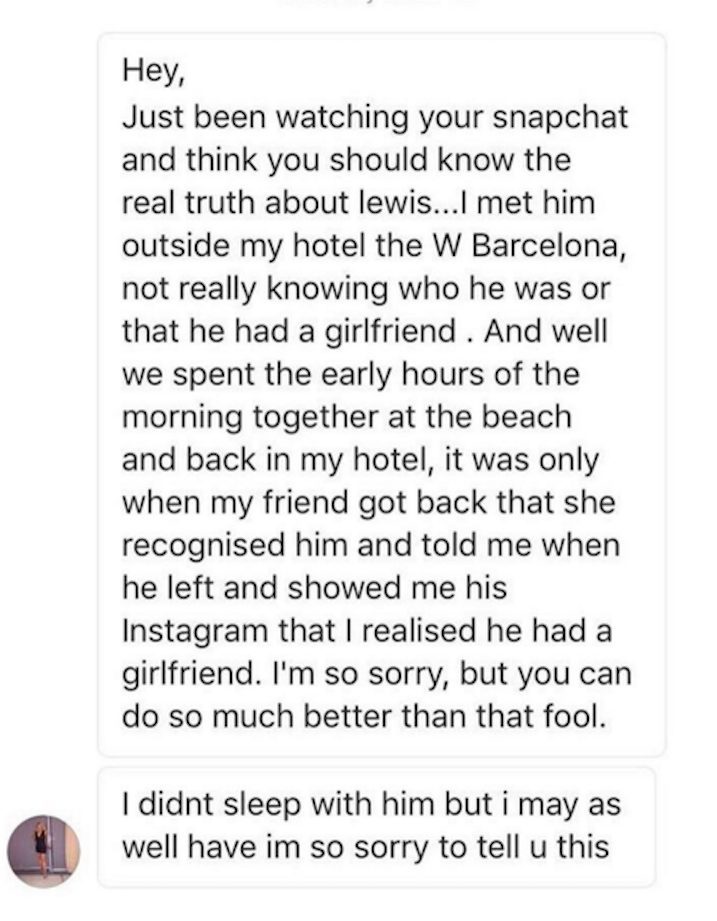 Marnie was understandably upset, but not at the woman. She continued messaging the hookup to find out more.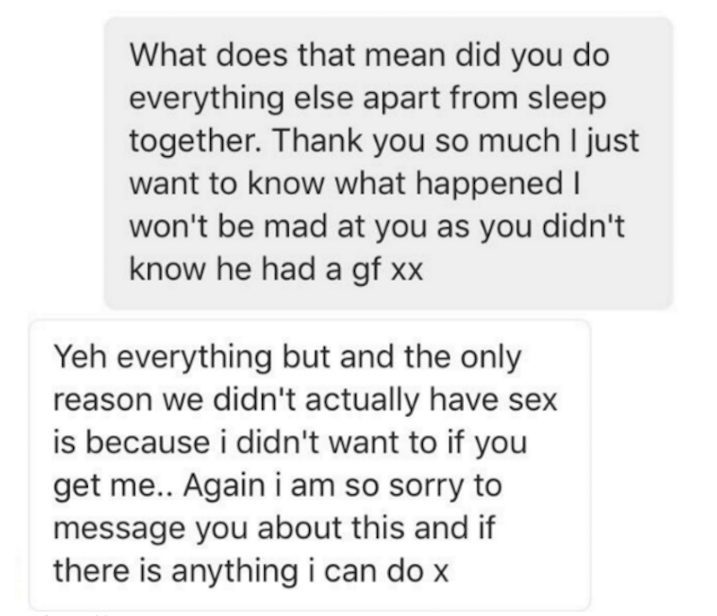 Since the very public exchange of messages, Lewis has come out with his own explanation of what happened that night, though honestly, he probably just should've kept his mouth shut. His excuse? Marnie had made him go meet an old male friend who was also vacationing in the area, and it turned out the guy was pretty hot.
So how exactly does this tie in to the cheating scandal? Apparently Lewis was pretty jealous, which caused a huge fight between him and Marnie. And to make himself feel more "manly" and thought it would allow them to "continue with the holiday," he decided to sneak out with another girl. I suppose he thought it was to save the relationship?
Anyway, let this be a lesson to us all: don't cheat on your significant other when you're on vacation with them, especially if you're relationship was a major plot point of a reality TV show.