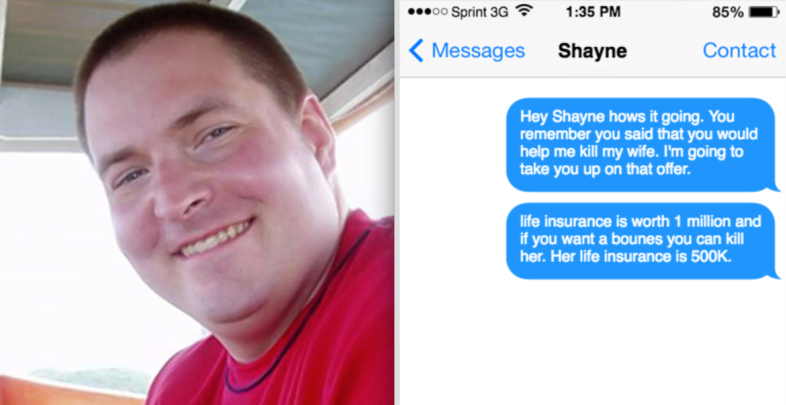 Sending a text to the wrong person has gotten most of us in trouble at one point or another, but it was probably nothing like this Washington man who accidentally messaged his former boss instead of his hitman.
Jeff Lytle was arrested after an old employer called the police after receiving a text from Lytle requesting the murder of his wife and daughter. According to People magazine, the text read, "You remember you said that you would help me kill my wife … I'm going to take you up on that offer." Lytle later added that his daughter's life insurance was worth $500,000 if the hitman wanted a bonus to go with his wife's $1 million in life insurance.

The message suggested that the hitman, "Shayne", make the murders look like a robbery gone wrong. If it was successful, the pair planned to split the money evenly.
Lytle is currently in police custody on a $1 million bail. While he has not yet entered a plea to the charges, he claimed that he doesn't know a "Shayne" and that the message wasn't supposed to be sent to anyone at all — instead, he said it was just a way to vent his anger toward his wife, and that he had written it a long time ago. He told authorities that he believes his daughter may have sent the draft by accident.
Whether he meant to send the text or not, I think we can all agree that the situation is pretty fucked up.