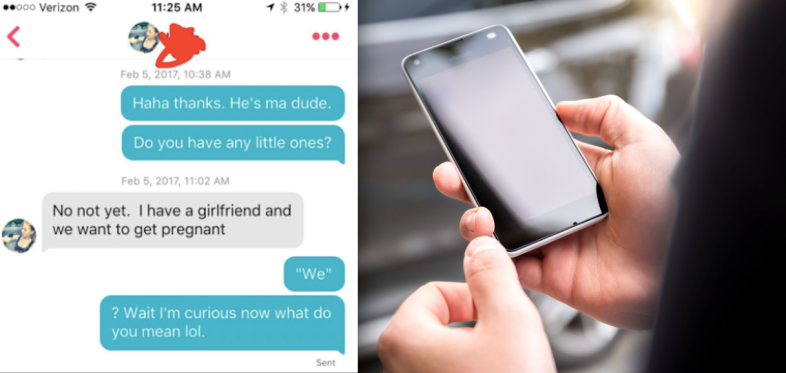 Anyone who's been on Tinder long enough has probably received a weird message or 10. Fewer people have been asked to impregnate someone in a bizarre threesome offer.
And yet that's where this guy found himself as he was chatting up a woman on the app. When the subject of kids came up, he told the woman about his son and asked about her own children.
He was not ready for the response, and neither were we.
The guy was understandably confused, probably because he'd matched with her on Tinder in hopes that she wasn't in a committed relationship with a woman.
But have no fear, not all hope was lost — the woman still had an interesting proposal for him.
Alas, we'll never know if the dude took her up on the offer since the conversation cuts off there, but we do know that he's not the only person who got this particular request from her.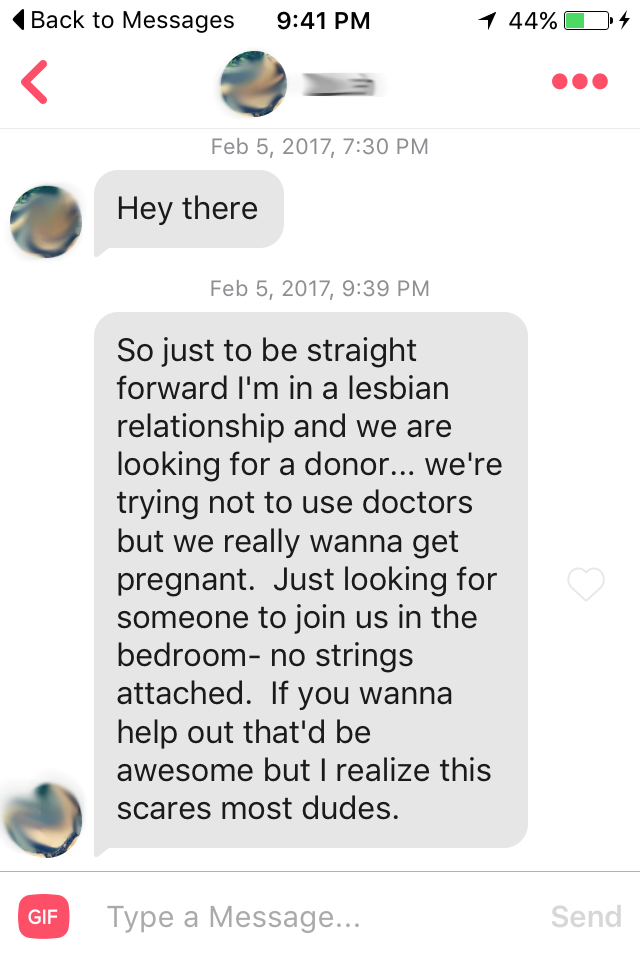 Well, at least the girl knows what she wants.