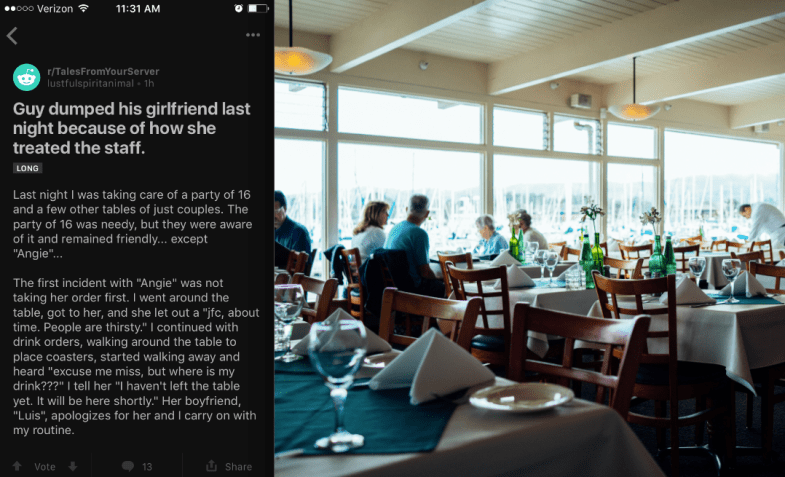 We've all heard the horror stories of working in the restaurant industry —  rude customers, terrible tips and bad management being the top 3 concerns — but we rarely hear about one that actually kind of has a good ending.
This Reddit user had to deal with Customer from Hell and her boyfriend on Valentine's Day, but she ended up getting more of a laugh out of it than she expected.
And just when you think Angie couldn't get worse, she did.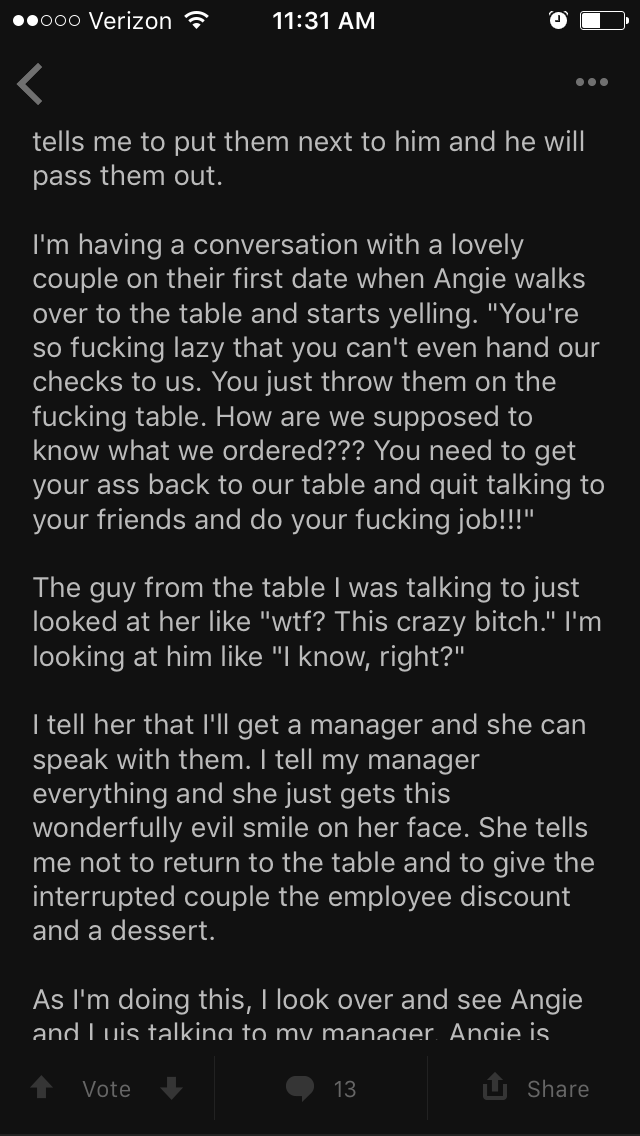 Props to this guy for realizing he was dating the actual devil reincarnated. That's got to give hope to servers everywhere.