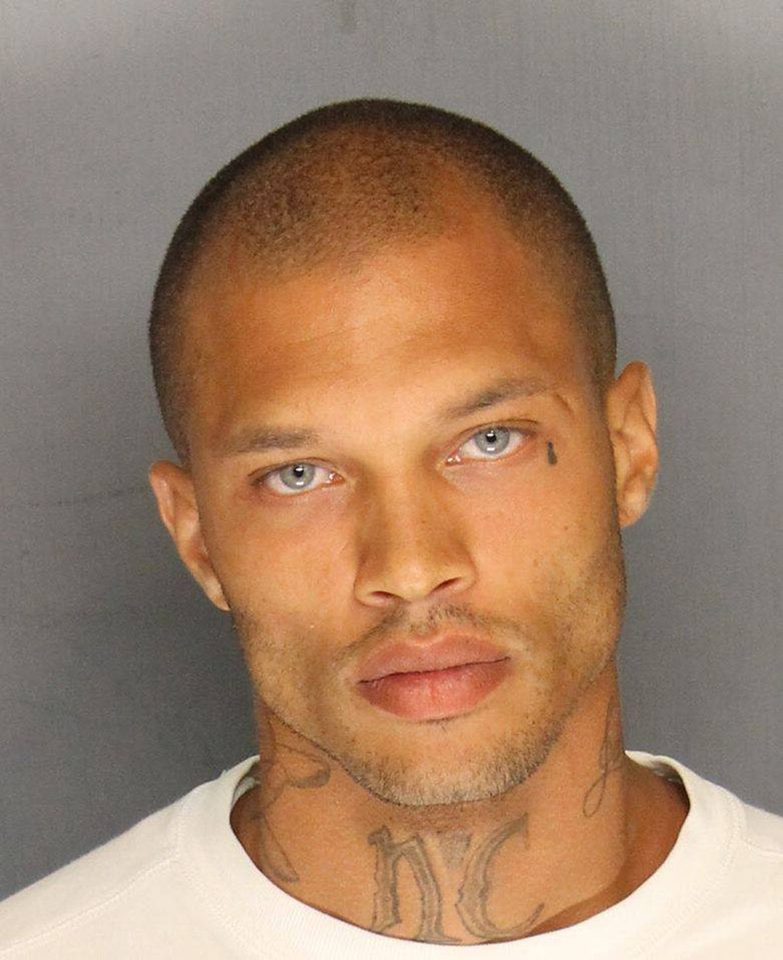 Does anyone still remember Felon Bae? No? Just me? OK.
Way back in the day (2014, in case you're wondering), Jeremy Meeks got his 15 minutes of fame after his mugshot went viral. Why, you may ask? Because he's hot, duh. He's called Felon Bae for a reason.
But don't worry, guys! He's back! Our collective bad-boy boyfriend returned from his 27 months in prison to an outrageous Instagram following (but how did he update it from jail???) and a $30,000 modeling contract. In fact, he just made his debut at New York Fashion Week, which is probably a little more pretentious than having your mugshot tweeted incessantly by the thirsty women and men of Twitter (and me).
Here he is, looking fine as hell and substantially richer than I will ever be:
https://twitter.com/eddluxe/status/831541422587277314
Well, you know what they say: there's no such thing as bad publicity. Kinda makes prison seem worth it, huh?