Think ghosts aren't real?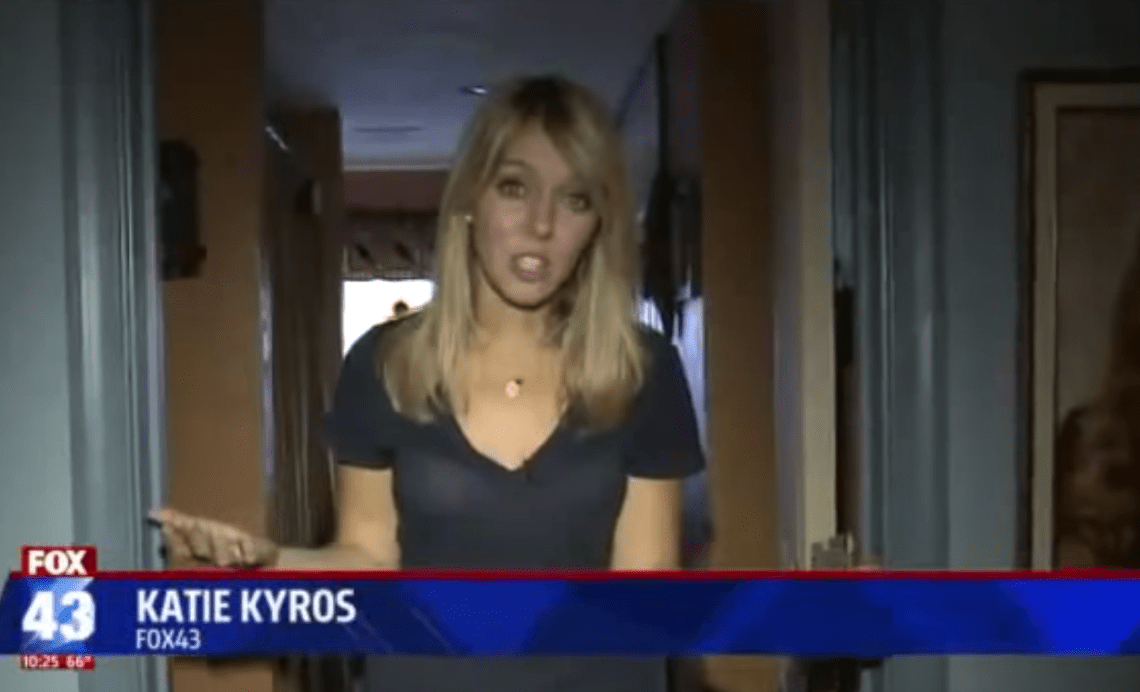 This news crew didn't think so. Until they visited this house in Hanover, Pennsylvania.
FOX43, a local news station in Central Pennsylvania, recently went inside a home in Hanover, York County. This home however, is different from others on the block. The homeowners say their house is severely haunted, with multiple ghosts and other entities.

Homeowner DeAnna Simpson says her family has lived in the home for seven years. After putting "everything they had into buying it" and moving in, she says she and her husband found out it was haunted.

Simpson has many ghostly photos, including some from something that scratches people who come inside. She also has audio recordings of voices, children laughing, and dogs barking that were not in the house.

"Five plus," she says of the number of ghosts in the house. "I have some here that are protecting me, some women here that are protecting me, but the majority are bad, dark forces, inhuman."

Simpson says one of the entities in the house is a demon. It appears in a photo as a 7-foot-tall shadow figure. While the news team was there, Simpson recorded orbs on her cell phone camera and it caught a clip of a shadowy hand reaching out.

When the cameras began rolling, FOX43's photojournalist, Nick Petrillo, felt his hand burning and saw a scratch on his wrist. Simpson put Holy water on him.

"Because you're telling the story," she says. "Because you're putting it out there, because they don't want– that is there, I'm just telling you, right now that is their way of a warning.

Simpson has invited priests, paranormal researchers and mediums into the home. The house will be on "The Dead Files" on the Travel Channel on Saturday. She says the crew turned up evidence of grisly deaths that took place there.

"We put everything into this house," says Simpson. "And we do want to move, but we would have to list it at such a price where we could recoup what we put in." — Hezakya Mixologist
Get exclusively creepy TC stories by liking Creepy Catalog.