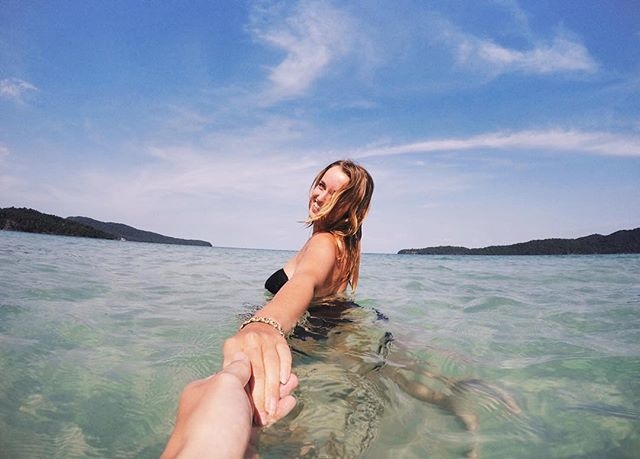 Aries
(March 21st to April 19th)
Aries thrive on news adventures and activities so you'll want your date to be filled with action to keep you from getting bored and to make sure the person you're with can keep up with your level of intensity. Head to the park and go for a bike ride or hike a mountain.
Taurus
(April 20th to May 21st)
If you know anything about a Taurus you'll know they love to indulge in good food and luxury. The ideal date for a Taurus would be to go to a cooking class or head to a fancy restaurant on the water. Since it's also an Earth sign they wouldn't mind heading to a park and having a nice outdoor picnic with some tasty food either if that's more in your budget.
Gemini
(May 22nd to June 21st)
To impress a Gemini you have to stimulate their senses to keep them interested. They're into learning new things and having meaningful conversation to get to know you. The ideal date would be going to a movie in the park or maybe a walk through some beautiful scenery to get them interested in everything going on.
Cancer
(June 22nd to July 22nd)
Cancer's like peace and feeling comfortable while still wanting to try new things. The ideal summer date for a Cancer would be going to a wine tasting to a few different vineyards they've never been before to experience something new while being in an intimate setting.
Leo
(July 23rd to August 22nd)
Leo's love attention so as long as your eyes are only on them they will be happy. They love being surrounded by good, fun vibes. The best place to take a Leo on a date would be to an outdoor concert or festival. They love to sing and dance, and generally just have a good time without any worry.
Virgo
(August 23rd to September 22nd)
Virgo's are very down to earth and practical people. They love being outdoors in nature and are highly detail oriented, as well as being very healthy in general. The ideal date for a Virgo would be eating at a healthy restaurant on a patio followed by a bike ride through a park or a walk.
Libra
(September 23rd to October 22nd)
Libra's are artsy and appreciate creativity. The ideal date for a Libra would be going around your city to see outdoor art, maybe a gallery or checking out the cool graffiti and street art. You could also check out that new restaurant or bar if you don't live in a place with lots of art. Libra's are all about culture and the latest trends.
Scorpio
(October 23rd to November 22nd)
Scorpio's are super chill and love to have fun. They're night owls so don't be afraid to suggest a later time to head out for a nice evening together. The ideal date for a Scorpio would be heading to a brewery or two, sitting outside just talking and being alone with their dates to get to know one another better.
Sagittarius
(November 23rd to December 21st)
To go on the ideal date for a Sagittarius you would probably have to buy a plane ticket but since that's a little much you could take them to an amusement park or maybe even book a trip skydiving. They love thrill, adventure, unique experiences, learning and doing things on a whim. Doing anything adventurous will keep this date happy.
Capricorn
(December 22nd to January 20th)
Capricorn's like things transitional and easy going. Don't try to 'wow' your date because they will just get turned off by the extent you're taking things. Try something simple like pizza and an ice cream date. Talk to them and see what their interests are and just remember to keep it simple.
Aquarius
(January 21st to February 18th)
If you're on a date with an Aquarius be prepared for it to turn into a possible double date or at least be prepared for a lot of other social interaction because this sign is filled with social butterflies. They are quirky and love things that aren't the 'norm' so don't be afraid to try something different out for dates. They also are big humanitarians so don't be afraid to volunteer somewhere outside together or go to a charity event.
Pisces
(February 19th to March 20th)
Pisces love the water and lucky for them their ideal date consists of being at the beach catching some sun. They are a huge lover of romance so maybe you could have a picnic on the beach and walk to get some ice cream hand in hand. There's almost no such thing as 'too romantic' for a Pisces so don't be afraid to go all in.