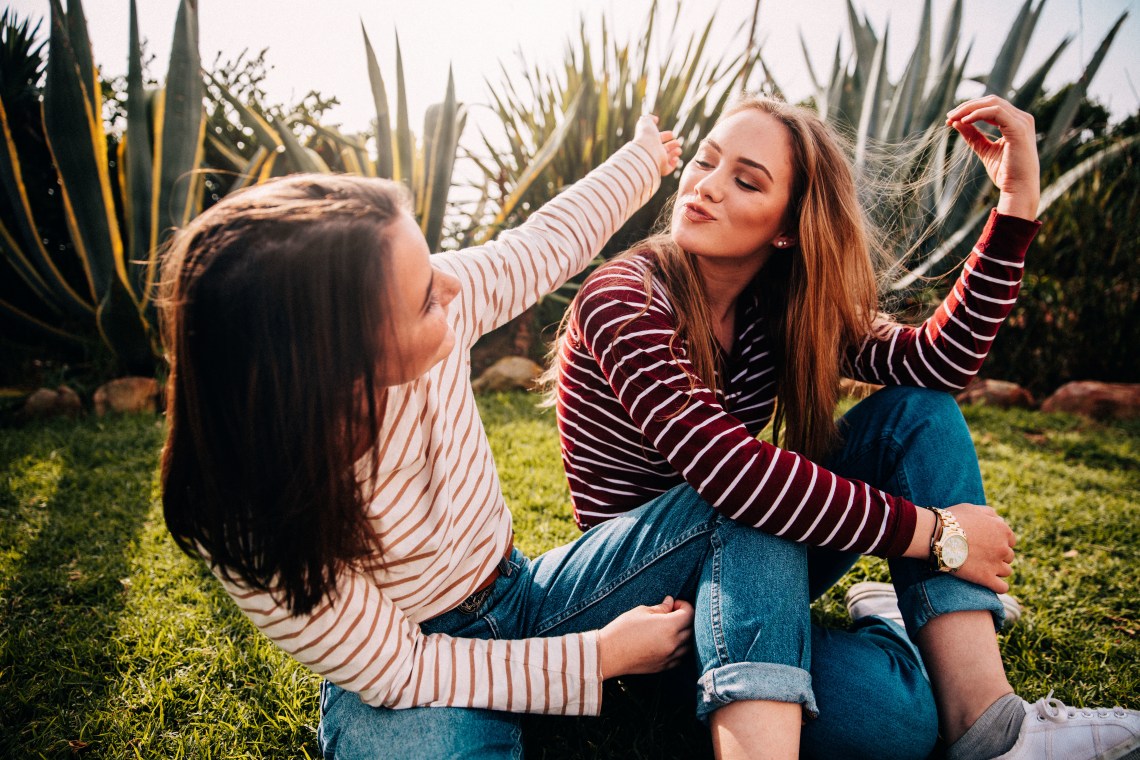 I don't have anymore room in my life for temporary people, relationships that fall apart faster than my $5 Forever 21 tee-shirt. I don't want people to come and go from my life like my heart is an endless revolving door. I don't want temporary, short-term or frail relationships because my heart is too big for that. I care too deeply about the people in my life to go through anymore unspoken goodbyes.
I'm done with temporary, I can't keep putting myself through that pain and the endless feeling of emptiness. I can't keep trying to save relationships that were destined to fall apart. I can't keep caring about other people who don't care about me.
I want people in my life who make forever seem too short. I want people who can get me out of the house when the world seems too dark, I want people who can help make even the worst days seem better.
I want people in my life who make me laugh at my phone when we're texting and make me smile for no reason because of how much their presence adds to my life. I want people who make my heart full and who inspire me to live better and love harder. I want people who I know I can count on when I need them because I'll always be there for them. I want to be surrounded by people who love me for me, who don't judge me and don't leave me wondering where things went wrong.
I'm a forever kind of person. I believe in big love, of growing old with your friends and your soulmate. I believe in coffee dates with my girl friends when we're old and wrinkly. I believe in rocking on the front porch swing with my husband when the sun comes out to play in the middle of the day. I believe in being there for people through thick and thin. I believe in not giving up when things get tough. I believe in relationships that can make it through everything.
I believe in forever, however long that is.
I want lasting relationships, I don't want to put my time and emotions into relationships that won't last. I'm an all or nothing kind of person. I want to get to know people, all their quirks and habits, all the things that make them smile and laugh. I want to be there through their worst days and their best days. I want to be able to share memories together for the rest of our lives. I want to make those relationships a priority because they are what matters most to me in this life.
I want people who I can turn to when the years have passed and there are no more thrills, and all we can do is reminisce over the old days. I want people who want me in their life just as much as I want them in mine.
I want people in my life that make forever seem short, the kind of people who also believe in forever.