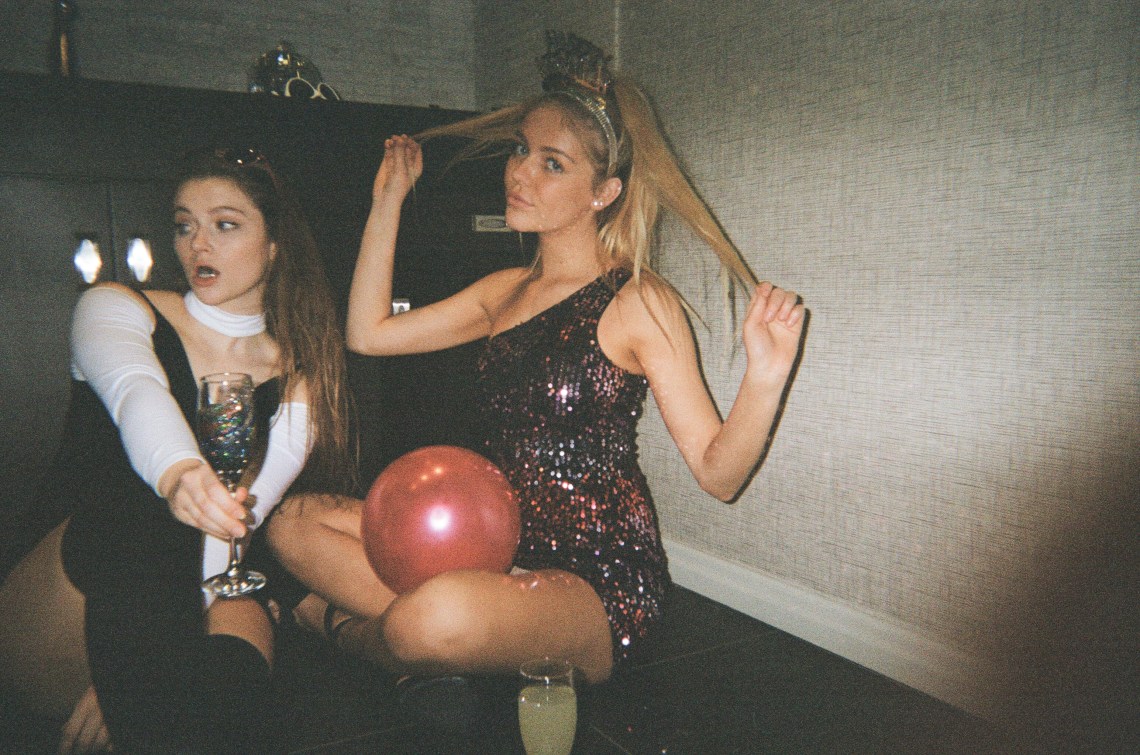 Aries
(March 21st to April 19th)
You need a house party to ring in the New Year. If no one is having a party, throw the party! There's no reason to sit at home without a room full of your closest friends and their friends. The more the merrier, ring in the New Year right.
Taurus
(April 20th to May 21st)
You love a reason to celebrate, but you also love being surrounded by familiarities. This New Years ring it in with your closest friends at your favorite establishments.
Gemini
(May 22nd to June 21st)
This year don't make a set plan so you can bounce around from place to place without feeling like you're sucked into one. Keep your mind and options open and it might lead to a New Years kiss that starts the year off right.
Cancer
(June 22nd to July 22nd)
You don't need to get all dolled up to head out on the town, you'll most likely be happiest bringing in the New Year at home or a friends home surrounded by a good, close group of friends.
Leo
(July 23rd to August 22nd)
You probably picked out your New Years Eve outfit by now, so you need to put it to good use! Head out to the city and dance in the New Year. Celebrate the end of 2016 and happily welcome in 2017.
Virgo
(August 23rd to September 22nd)
You should head to the nice venue that you received an invite from to attend their party. You don't want something out of control, but don't miss out on all the fun. It doesn't matter if you don't know too many people going, that's all part of the fun! Grab your friends and confirm your attendance.
Libra
(September 23rd to October 22nd)
You should head to a casino so you can drink, dance, socialize, but still be able to talk to everyone around you. It will be festive, you can meet new people and you can even spend a little time gambling if that's what you're in the mood for.
Scorpio
(October 23rd to November 22nd)
You should have a plan in your head by this point because going with the crowd won't make you exactly ecstatic to ring in the New Year. You want to do your own thing so organize your own plans and see who wants to come along with what you want to do; which would probably either be a house party or a local bar.
Sagittarius
(November 23rd to December 21st)
Traveling is part of you so head off to some exotic destination to ring in the New Year and if that's totally out of your budget try to find a local place that makes you feel like you're far away. Bring a couple close friends and enjoy the night together pretending you're on some beach somewhere.
Capricorn
(December 22nd to January 20th)
You want to be somewhere fancy and upscale. Head to the city and look for a fundraising event to bring in the New Year, or head to an exclusive club and bring it in with only the finest. If those things aren't an option for you, have a party at home or rent out a room and tell your friends to dress their best!
Aquarius
(January 21st to February 18th)
Honestly, you won't know what to do until the day comes. You are so all over the place, between plans and people not being able to make up their minds. Just go with the flow and wait until it's crunch time to make a decision if you want to head to a house party or spend the night kissing random strangers in town.
Pisces
(February 19th to March 20th)
You love New Years and you're always looking for someone to ring in the year with. You want something intimate and not too overwhelming so you can chat with everyone around you. Find a slightly upper scale bar or head to your best friends party because she keeps telling you there will be plenty of men there for you to lock lips with.