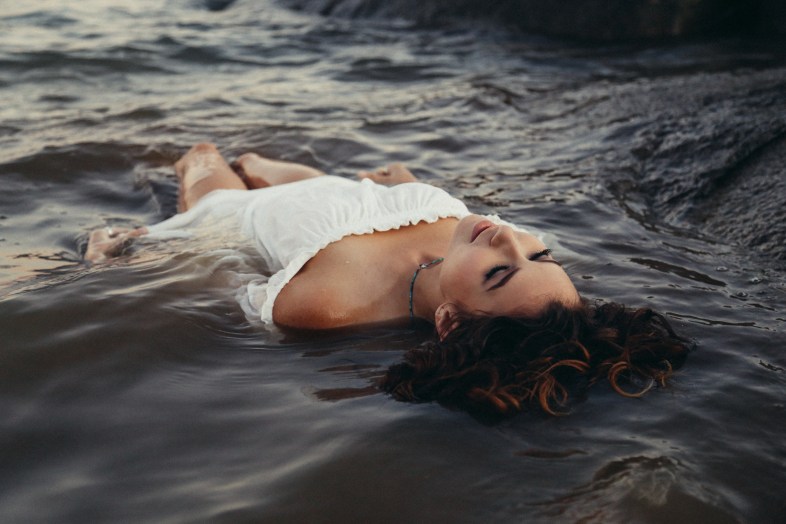 You've been together more than two years now. Must be coming up on three. I checked on Facebook just to make sure you're both still smiling. And yes, you are. Smiling and blonde and beautiful.
I teared up. And I know, I'm not supposed to. It's been long enough. I've forgotten your voice in my ear. I've kissed plenty of mouths since then. I've loved. I've loved in such a way, it resulted in a book.
You've found the right person and I accept she clearly wasn't me.
But still, there are moments that grab me when I least expect it. I remember your mouth. I remember your gentle voice and big hands. Most of the time, I pretend I don't.
Maybe it's wrong how much I wanted to love a broken man, and how you promised I'd be the one to rebuild such a man.
The truth, you were never broken. Not in the way you claimed. There's a difference between confusion and brokenness and I wish you'd just been honest about it. My heart would have healed fast. My ego wouldn't have spent months hiding beneath the rubble had you just said, "It's not you."
Instead, it was supposed to be. So much so, you came to my home. You fucked me in the place I was raised. Met my best friend where she worked.
You did everything you do when you promise someone a future.
Not even a week later, you remembered another girl. The girl you're still with. The girl who was clearly there all along.
All this time, she's still the one you love. So, I'm not allowed to hurt, right? You've proven yourselves now, right?
This arrow in my chest is just my imagination. Being drunk on nostalgia and regret is my own shit to deal with. I hope you order a special dessert to celebrate such a love. Hope you hold each other tightly. Forget anyone was ever left in the dirt.

Ari Eastman is a poet and the author of the book Bloodline.

Bloodline is available as a physical and electronic book. You can buy it here.