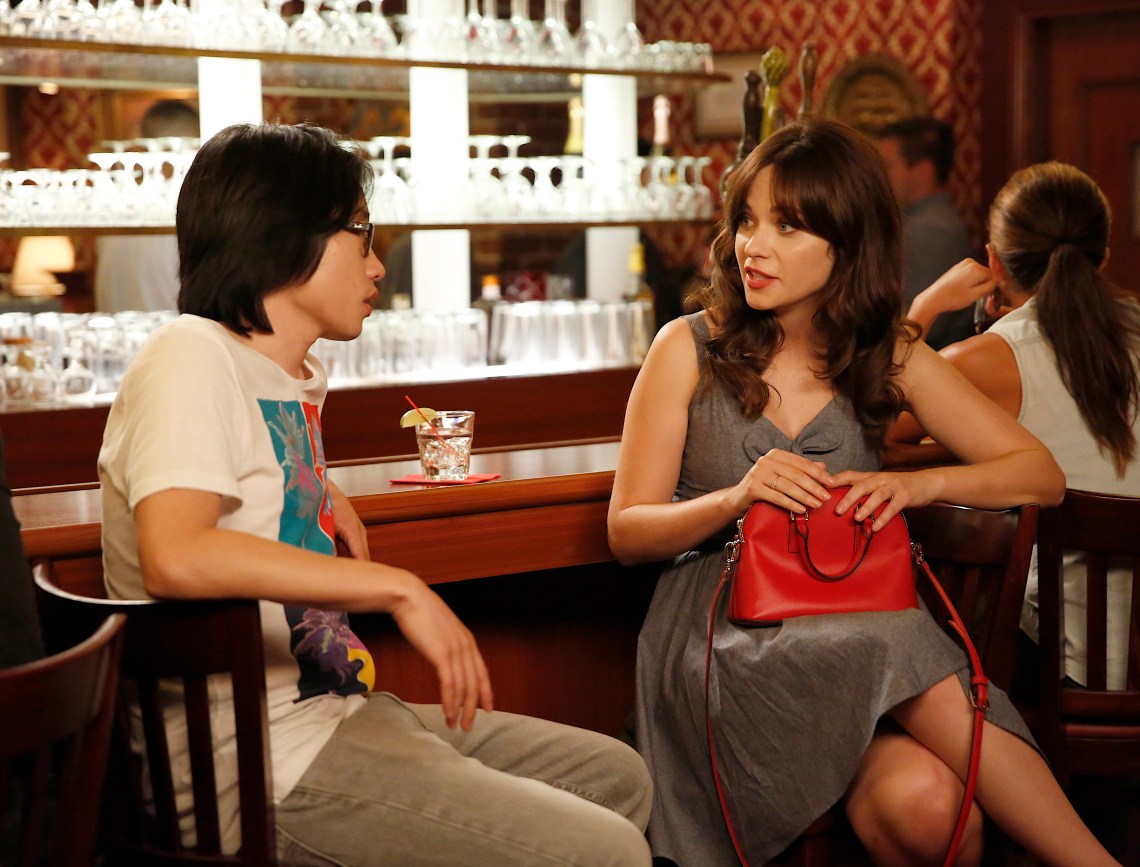 Love it or hate it, Tinder has (almost) taken over the dating world. When your grandmother knows what Tinder is, you know it's made it. We have all heard so many people say online dating is vain, but then how does your friend choose who to flirt with at a bar? If you say inner beauty, that is a lie.
Here are three things people look in their matches-attractiveness, personality and general compatibility- usually in that order. Yes, this is a superficial world, and let us be honest with ourselves and admit it. What each person finds attractive is subjective, but initial physical attraction has to be there.
After reading numerous articles, alongside researching some statistics and speaking to a handful of my friends who are currently using Tinder (some have succeeded in meeting their perfect match while some are still swiping) -I found what works, here it is.
1.
First of all, you have to start with a good profile. If you are just looking for hook ups then you do not really need to follow this, but if you are looking to meet someone like-minded; read carefully and take notes. Start with a good written profile and that does not include no bio, random use of emojis, saying things like 'I don't know what I want', 'Thought I would try it coz I have nothing to lose'…you get the picture. If you are not honest about who you are and what you are looking for; how do you expect the other person to know or even care?
2.
Don't make sexual innuendos on your bio and get upset if all you get is offers for a one-night stand or dick pics. You reap what you sow.
3.
Take the time to complete your profile. Fill out what you do, where you went to school, connect your Instagram as it will reveal to the other party what your latest adventures have been, and maybe Spotify to see if you jam to the same tunes. Wouldn't you like to see all this information in your matches too? Way more enticing than LA—>CHI—>NY.
4.
Check your grammar and your spelling.
5.
Avoid oversharing. We all have a past and we have always had some drama in our lives. Don't put negatives statements like 'got dumped by my ex, so here I am!' or 'I need to meet someone before my eggs die at 30.' TMI.
6.
Also when I see people who say, 'only positivity'- I wonder if anyone would ever put –'I would like to meet negative people only.'
7.
Balance your confidence with modesty. Show off your school and/or job without being a narcissist. Humor is always a plus, but try not to incorporate topics such as race, religion and politics.
8.
Choose good quality pictures with a high resolution- stay clear of blurry ones and also don't post pictures that you have taken of old pictures. As a primary picture, choose a good headshot so people can see your whole face.
9.
Professor and sex therapist, Dr. Sandy Caron said, "Adding a pet to your photo is one tip for increasing traffic." The most popular pet in Tinder is a dog, and you are likely to get more right swipes if you have a dog in one of your pictures compared to other pets. A good full body picture gives an idea of what you look like (and no, it does not have to be a shirtless selfies or you in a bikini). Another factor, please do not add pictures of you with an ex with their face cropped out (grow up a little). Group pictures are acceptable, but keep them last- do not use that as your primary picture. You do not want their first thought to be-'which one?'
10.
Out of curiosity- how many men have been to Machu Picchu or posed with a tiger? How many girls pout?
11.
Pick pictures that present a positive body language like where you are smiling, doing something fun/active rather than pictures where you are slouching, crossing your arms or sitting weird.
12.
Learn to be a little flexible- don't be set on the age or distance for your match, If you have a wider search area with a wider age range; you are more likely to match with more people. It is when one of my friends who had her settings as ages between 24-29 within a 4 mile radius; and she complained she was not matching with many people. Also, the more right you swipe, the more you are likely to match with people- it's a game of probability.
13.
"Don't overlook your own standards or integrity in such situations," are the wise words of psychotherapist Sindee Gozansky. Think about this when you swipe, and swipe as many or less as you would like. Always have respect for yourself so your match knows that. Lowering your standards to please someone else will only leave you disappointed.
14.
If you are really into it, subscribe to Tinder plus. It will give you option to go back in case you swiped left when you meant to do right. You can 'super like' five people instead of one in a day. Honestly, I find the super like button a little strange and a bit creepy.
15.
Men and women differ in mate/date/hookup selection: Men tend to use the threshold criteria meaning that they will settle for the minimum acceptable standard and women tend to go for the top% criteria, where they go for the best they can find. This does not apply to EVERYONE but most of the time it does.
—
If you have an awesome profile, it should not be hard to find your top five quality matches on a daily basis. So play it right. Not every person on Tinder is there to ruin your life.
When you are honest and genuine about what you want, you are more likely to get it; whether it is a hook up, something casual or a long-term relationship.
Let's end this with some wise (and true) words from Aziz Ansari – "Finding someone today is probably more complicated and stressful than it was for previous generations—but you're also more likely to end up with someone you are really excited about."
I am sending you all good vibes and all the best hoping you meet exactly who you are looking for. Good luck!