Online dating should be about fun, laughter and finding the person that makes us happy. But sometimes we're so focused on the first-date jitters that we forget who we could really be meeting. These seven people thought they were going to have a great first date, but the people they were meeting for the first time had something else in mind.
On a first date, most people look forward to that sweet kiss at the end of the night that's filled with passion. They don't expect to be killed.
1. A body found one month later in the woods.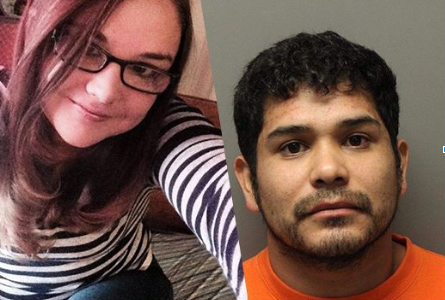 Ashley Nicole Pegram, like any other girl, couldn't wait to go on a first date the night of April 3 with a man she found on the dating app called MeetMe. Ashley and her date, Edward Bonilla, met at around 9 o'clock that night.
That was the last night Ashley was seen alive.
One month after Ashley's disappearance, her body was found buried in a wooded area near Harleyville, South Carolina. The coroner confirmed her death to be a homicide.
Bonilla was arrested and charged with murder.
2. A post-bar beating.
28-year-old Nicole White from Washington State had it all, including two loving kids who couldn't love her more. On June 6, 2015, Nicole decided to meet up with a man she was talking to online, 29-year-old Jonathan Daniel Harris.
The two met at a bar to get to know each other over a few drinks. Once they were done at the bar, Harris drove Nicole back to his place and beat her to death. He then wrapped her lifeless body in a tarp. Nicole's body was found two weeks later in the woods near Kapowsin.
Harris was charged with murder.
3. Turns out she was a he.
On October 10, 2008 John Brian "Johnny" Altinger, 38, was getting ready for his first date with a woman he found on the dating app PlentyofFish. He was so excited to meet her that he told his friends. Shortly thereafter, John's friends received some strange emails, explaining that the woman he met was taking him on a long vacation to Costa Rica. John's boss received a resignation letter by email.
Little did anyone know that the woman John met was actually—a man. Drawing inspiration from the hit TV show Dexter, Canadian Mark Twitchell was convicted of first-degree murder in 2011. He had lured John into a garage using a fake profile and murdering him soon after.
4. A brutal stabbing.
This mother of four was a loving parent and a caring sister. In July of 2014, Sharon Winters was stabbed over 90 times by 33-year-old Kevin Hawke. The two had been talking on a dating website for quite some time. Sharon's lifeless body was found in a nearby park.
Hawke was charged with her murder and will be in jail for a minimum of 17 years.
5. Highway hate crime.
Michael Sandy was getting ready for a night out with a man he was talking to online on October 8, 2006. Michael drove his 2004 Mazda to meet with the guy. They both then drove together in Michael's car to Plumb Beach, a rest stop–a very popular cruising location for gay men. There Michael would be killed.
Michael had no idea that the man he was meeting was setting him up.
Michael was confronted by three other men who beat him; they dragged him out of the car and started punching him. Michael, scared, made a run for it. He ran towards the highway and called for help but was hit by a car. Michael died a few days later.
The men were charged and pleaded guilty to attempted robbery and a hate crime.
6. A murder with no answers.
On November 16, 2012, Leigh Swanson was headed out for a date with a man she was meeting for the first time. She told her mother that she was getting picked up by Steven Fabi.
She never made it back home.
On November 19, Leigh's family reported her missing. The deputies traced the number they had from Leigh's mother's caller ID; they headed to the address associated with that number. Before they could question Fabi, he shot and killed himself in his home.
Leigh's body was found the next day; she too had a gunshot wound to the head.
7. Death piece by piece.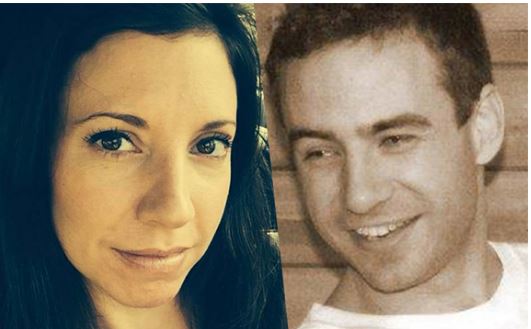 This divorced, 40-year-old nurse and mother of three made headlines when she went missing on April 8, 2016. Ingrid Lyne was headed out for a fun night and was looking forward to the baseball game that her and her date were planning to attend. Her kids were spending the night at their father's house.
Her date John Robert Charlton had other things in mind for her.
Once the game ended, he drove her back home. He told police that he was so intoxicated that Friday night that he can't remember what happened. Parts of Ingrid were found days later. Flesh, blood and a 15-inch saw were found in her bathroom.
Less than three miles from where they attended the game, parts of Ingrid's dismembered body were found as well. Her head, arm and leg were wrapped in a plastic bag and stashed in a recycling bin.
Charlton told police that he was "not a normal person" before asking for an attorney.