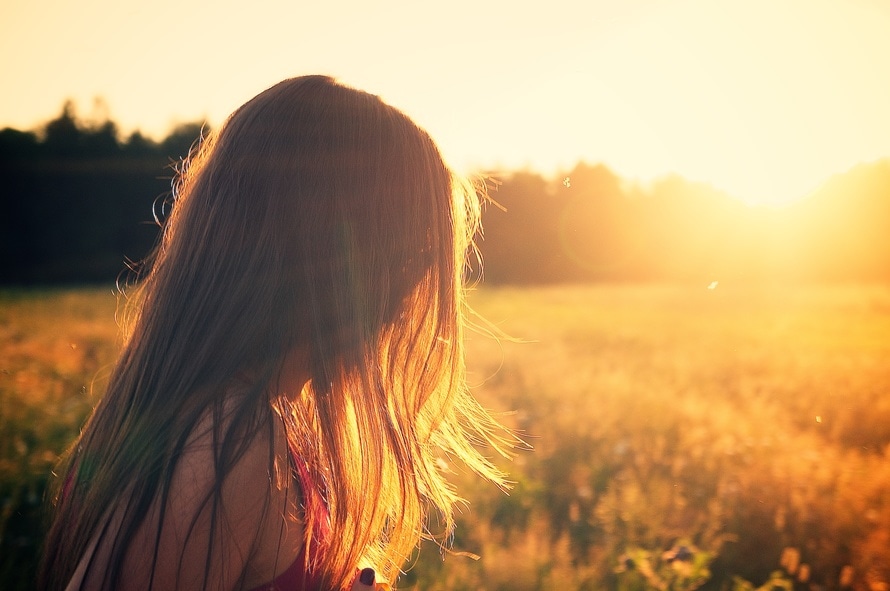 There is something noble about the world in sleepy darkness, and being awake for the moment the light of the day extends upward and outward. Maybe because so many people hate getting up early or aren't "morning people" — but to be up when no one else is affords a feeling of accomplishment. It's a fresh breath of air to be present for the clean slate of a new day. Just as Scarlett O'Hara so wisely said, "Tomorrow is another day." Sunrise gives you all that hope, bundled into a few moments of the dark before the dawn, when stars and moon still shine.
Why does it matter? The sun comes up, the sun goes down. Day after day, night after night. It is hardly novel, and I daresay most people these days would rather amp up for a wild night out than experience a calm, quiet morning. Sunrise is easily less exciting than leaving slumber and a warm bed.
But it matters because the day is new and full of potential. Everyone needs hope, everyone needs a clean and fresh start.
Sometimes we need second chances at life, new beginnings after big disasters. Whatever nightmares the night held – and there often are so, so many – morning light blows them away. Each morning, each time the sun peeks up in the eastern sky, it's a new mini-life. A new start.
There's just something about light and life rushing in — it takes the darkness and the failures and the lies and exposes them to truth. Every dawn is a miniature lesson in truth charting new territory. Every dawn is a pink-painted sky of redemption.
Somehow the sun rising feels like it's standing up, muscling up for the battles ahead; showing its bravery, showing its strength. And we all need bravery, we all need strength.
We all need hope. Sometimes life is living from day to day — sunrise to sunset — moment to moment. Let the sunrise remind you that forgiveness exists — that yesterday is no more. That there is another day to live and make a difference. For yourself and someone else.
Wake up tomorrow morning before the sun. Go for a walk, a run, just sit there with your coffee, with your thoughts. Breathe in the beginning of a new day, a new life. Feel the air when it is most cold, most clean for the day. Feel noble, feel self-righteous if you have to, and let the bursting rays give you joy. Let hope return to your heart.