Sponsored by Ulta Beauty
Before I understood much of the world, I understood makeup. I sat at my mother's feet, smeared blush and creamy eyeshadows across the folds of my eyes and the highs of my cheekbones.
Before I understood much of makeup, I understood that my mother wore it in celebration. A night on the town, a work party, her birthday. She would stand in front of the mirror, and the little girl I once was would pose and mimic her brush strokes with such undisputed joy. It was a quiet kind of sisterhood, those few moments spent together before the day began.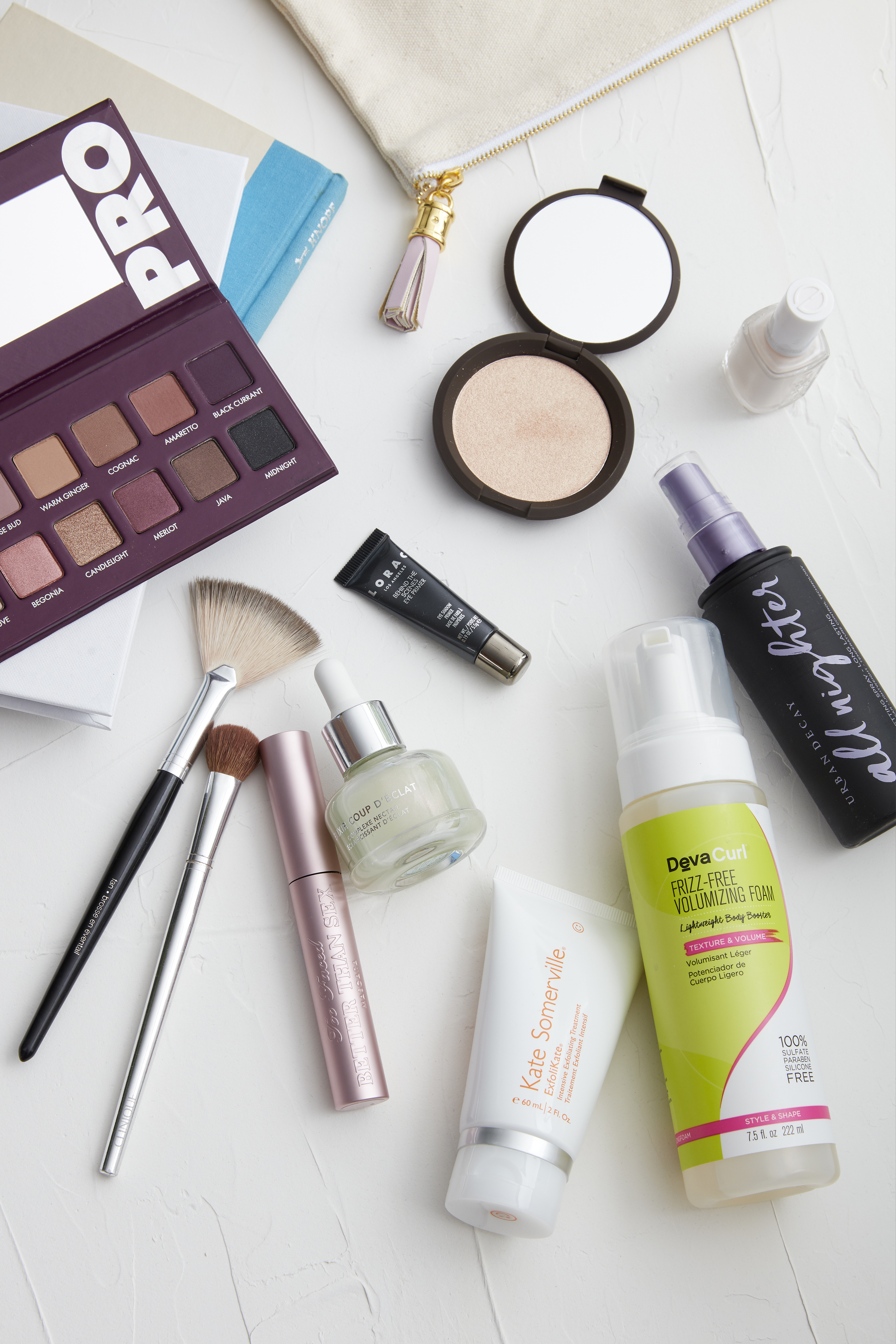 I've held onto this notion for as long as I can remember: beauty is a celebration. But somewhere in the midst of growth, that joy unwound itself into insecurity. I began to think, am I enough? Do I fit into the world's idea of beauty? Do I belong?
This has been weighing so heavily on my heart. When did that zest become trepidation? Where did those doubts stem from?
I'll admit, I do not have all (if any) of the answers. I do not know how to stop that sneaky voice of doubt from pouncing. I do not know how to force the world to acknowledge all of its inhabitants as equals, or even how to create the perfect smoky eye, if I am being honest. We still have so far to go, and maybe it is that hopeful little girl in me, but I will always claim progress as a victory, and this progress has been so fought for.
I want my daughters, and someday my daughter's daughters, to know without question that they are worthy of joy. Worthy of commemoration. That cycle has to start with me, and how I talk to, view, and care for myself.
As of this moment, I am pledging to regain that lost excitement. To look closer at all of my ideas about my own faults and flaws. To name them all one by one: stunning, breath taking, beautiful. Scars: beautiful. Freckles: beautiful. Nose: beautiful. Hips: beautiful.
I am pledging to take better care of myself mentally, physically, and emotionally. I am pledging to use products that help nurture my natural beauty, products that enhance my strengths, and allow me to express my creativity.
One of the most important things I have done for myself physically, is taking better care of my skin. I started incorporating the Kate Somerville Intensive Exfoliating Treatment into my skincare routine twice a week. It has helped the tone and texture of my skin tremendously, and has quickly become of my go to skincare items.
I have also been building my makeup collection with products that make me feel both powerful and beautiful, and are capable of being used on an everyday basis. Regardless of whether or not I am doing a full face of makeup or putting together a more natural look, I always use the Too Faced Better Than Sex Mascara. This is my absolute favorite mascara, and has been for years. The wand is the perfect structure to elongate the length of your lash, the formula doesn't flake, and your lashes stay thick and full all day long.
Creating and honoring my own beauty means deeply understanding that I am worth all kinds of celebration. There, in that sacred place of joy and compassion, beauty looks empowered, decisive, strong, brave. There, beauty looks wild and uncharted. Beauty looks intersectional, looks diverging and electric. Beauty looks like a thousand and one different untold dreams and opportunities.
When we celebrate both our differences and our similarities, we celebrate not only our futures, but also our differing heritages; and the absolute uniqueness of each and every personality, hair type, and complexion.
For styling my curly hair, I have been using the DevaCurl Frizz-Free Volumizing Foam Lightweight Body Booster. This products makes my curls so voluminous and bouncy, without the crunch that is typically associated with styling products for curls. It took me many years to be able to embrace the natural pattern of my hair. Now, I am so grateful to be able to leave it in its natural state, and feel like I am the best version of myself when I am doing so.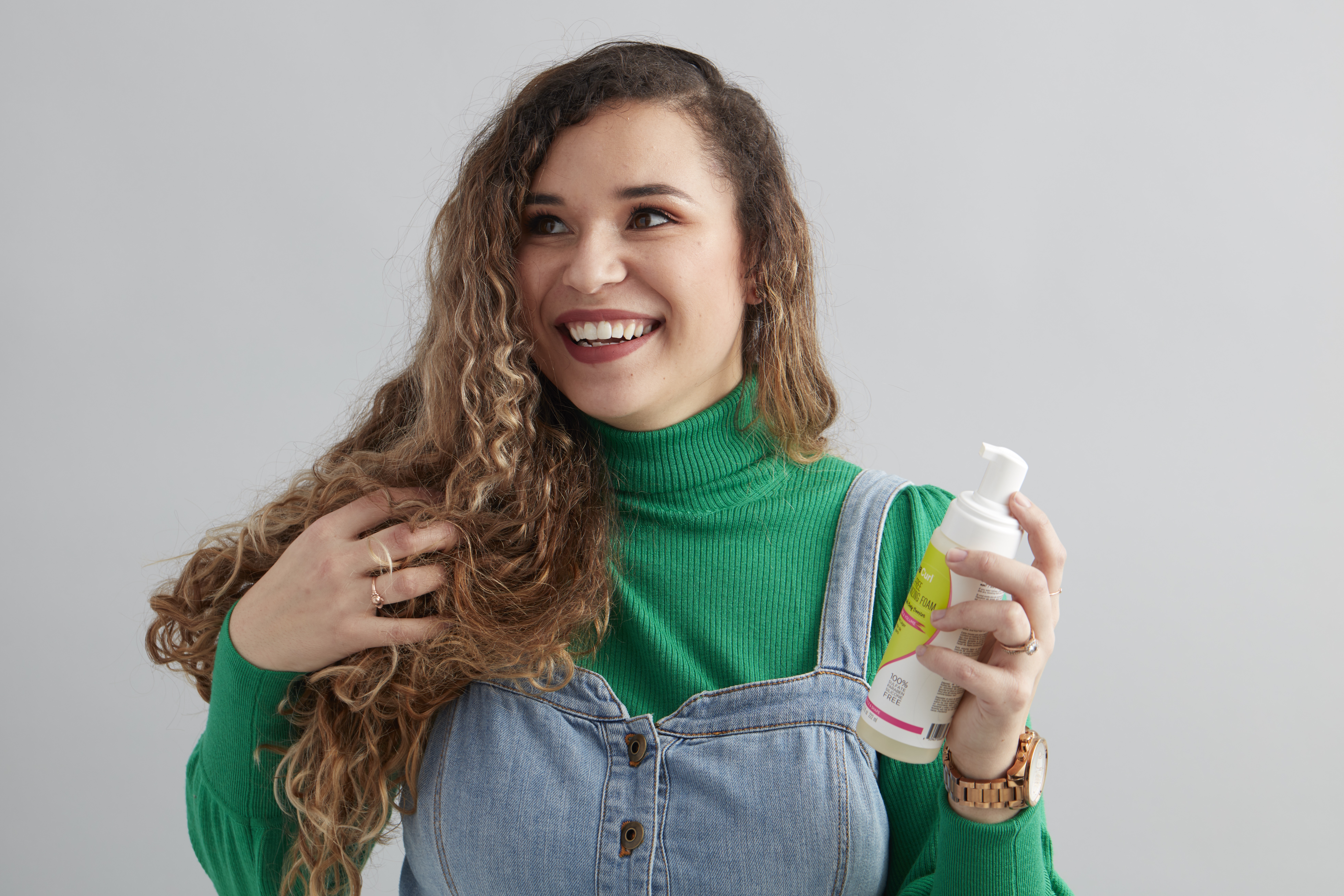 Beauty can, should be, and is whatever we say it is. I say: beauty is everywhere. In everything. In everyone. For me? My beauty is biracial. Is black AND white. Is a momma. Is a wife. Is a friend. Is a daughter. Is an author. Is a makeup enthusiast. Is a size ten, curly haired adventurer. Is so dang celebrated.