Tales From The Crypt is a horror series that ran on HBO from June 1989 to July 1996, totaling seven seasons of 93 episodes. Much like The Twilight Zone, Tales From The Crypt featured a creepy host, in this case some sort of zombie skeleton called The Cryptkeeper, who would introduce each creepy story riddled with spooky and silly puns. But while The Twilight Zone continues to be the first name in horror anthology, what Tales From The Crypt lacks in fame it makes up for in cheesy charm of the early 1990s. It's got a Goosebumps vibe to it, though Goosebumps premiered in 1995, and features many huge celebrities whose names we still know today.
Dead Right – Season 2 Episode 1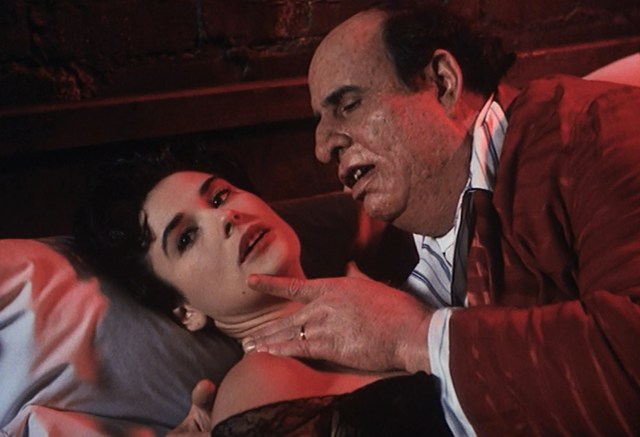 Demi Moore stars as a gold digger who follows the advice of a fortune teller who says to marry a gross man who is about to die in order to inherit his money. However, she soon learns to be careful what she wishes for.
Four-Sided Triangle – Season 2 Episode 9
In this episode, Patricia Arquette is struck in the head and awakens in love with a scarecrow with a creepy clown face. But is he "just" a scarecrow?
Top Billing – Season 3 Episode 5
A struggling actor, played by Jon Lovitz, murders his competition in order to get a part in the play Hamlet. He gets the part of Yorick, and his castmates are escaped mental patients and criminals who get a little into the play themselves.
Yellow – Season 3 Episode 14
Father-son duo Kirk and Eric Douglas star as soldiers in WWI. The general's son (Eric) is sentenced to death after not fulfilling his duties and causing the death of several platoon members, but the general (Kirk) tries to save him by changing the bullets to blanks. Keep an eye out for an appearance by Dan Aykroyd as well.
King Of The Road – Season 4 Episode 9
Starring a young Brad Pitt, this episode about a retired drag racer who is "afraid of getting to the finished line a little sooner than he wants."
Split Personality – Season 4 Episode 11
Joe Pesci convinces a set of rich and reclusive twins to date him so he can reap their riches. He soon finds out there's a reason these to don't get out much.
Forever Ambergris – Season 5 Episode 3
You can't have creepy without a little Steve Buscemi. In this episode, he plays an up-and-coming photographer who is targeted by his seasoned colleague who wants him dead.
House Of Horrors – Season 5 Episode 7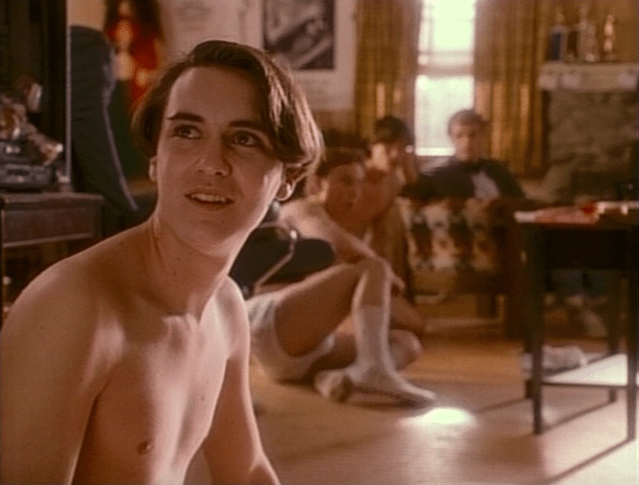 Three fraternity pledges, one of which is Wil Wheaton, are told to enter the top floor as a part of their initiation. When one of them doesn't come back, another fraternity brother goes up to find him, but instead finds the secret that a sorority has been hiding there.
Til Death Do We Part – Season 5 Episode 13
John Stamos in his prime stars as a mob boss's girlfriend who stupidly cheats on her. You probably have an idea where this one is going.
Smoke Wrings – Season 7 Episode 9
Daniel Craig plays the middleman for an ex-partner of an advertising company who wants revenge by getting hired as an esteemed executive and bringing a strange device with him to work.