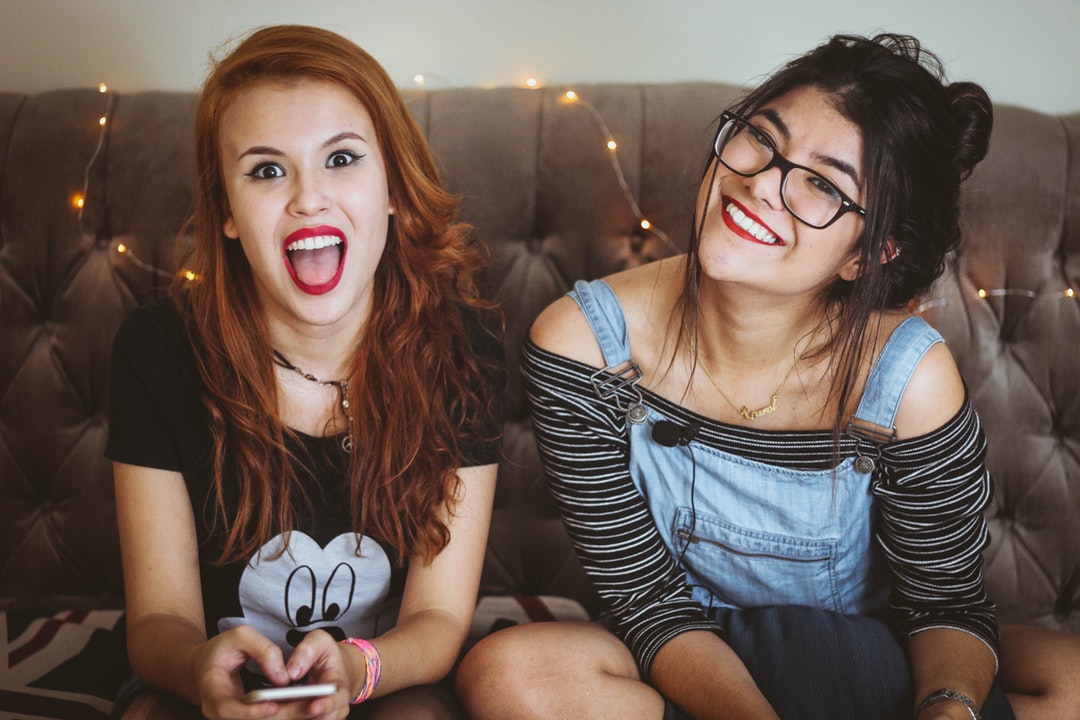 You have been there with me through the ups and downs, life changes, and the hardest times of my life. You are some of the most amazing people on this planet and with that I have a few promises to make to you:
1. I promise to sit with you in the dark when you can't look on the bright side. I will listen to your cries and offer my shoulder for every tear. I will remind you of the good in your life. I will remind you over and over again of your worth until you start believing in it again.
2. I promise that when a boy breaks your heart, I will offer to drive and beat him up EVERY SINGLE TIME.
3. I promise to judge said boy's new girlfriend more than you do.
4. I promise to never let a boy come between us.
5. I promise to celebrate every little happiness you experience, from finding five dollars on the street to getting a promotion to just having a really good hair day.
6. I promise that I will always sing as loudly as you while driving in the car.
7. I promise to send you every single article or video that I think you'll like or will make your day better.
8. I promise to always be down to go on adventures with you.
9. I promise to never give up on you. Through the good and the bad, I'll be right beside you. You will never have to doubt my loyalty or who's side I'm on. I will ALWAYS be on your side.
10. I promise to always make time for you.
11. I promise to always pick you up when you fall. I will shake off the dust, remind you who you are and where you've been and where you're going.
12. I promise to love your family like they're my own and treat your siblings like my siblings.
13. I promise to remain consistent, through the good and the bad. You and I have been through a lot together and you have always been there for me, no matter what.
14. I promise to ALWAYS be your prayer warrior even when you don't ask for it.
15. I promise to stay.