Maternity shoots are still in, and people are still finding ways to be extra af about them. Beyoncé may have set the bar, but future parents are still doing what they can to outshine her. Like the woman who threw one for her pregnant dog. Or this man, who decided to celebrate his girlfriend's pregnancy with his own maternity shoot.
Yep, that's right — Nick Roberts's photo shoot is all about sympathy pregnancy.
Nick explained in the post that it wasn't easy to look as pregnant as the mother of his child.
"I felt it was only right to at least try to look a little pregnant, so we grabbed some McDonald's and off we were," he said. "If I'm being completely honest, the setting, the occasion, the awful cramps from the double cheeseburgers, it all brought me so much closer to the pregnancy."
Well, at least he's trying?
Seriously, check out some of his rad pics, which are pretty frickin' hilarious.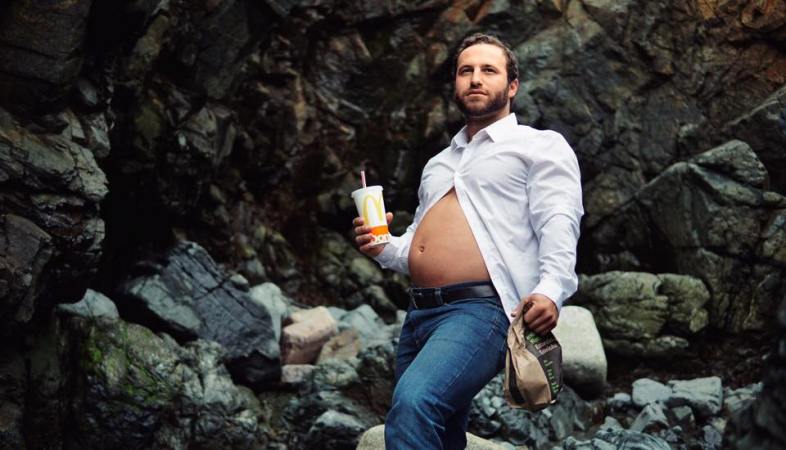 He's got plenty of the classic poses going on.
Make fun of him all you want, but these are probably better than any maternity shoot I'll ever have.
Nick said the experience definitely helped him relate to his girlfriend… probably. Or something.
"Now, I'll never know what being in labor feels like, but i feel in my heart it can't be too far away from eating A LOT of fast food," he wrote. "I'm truly blessed to have had this eye-opening experience."