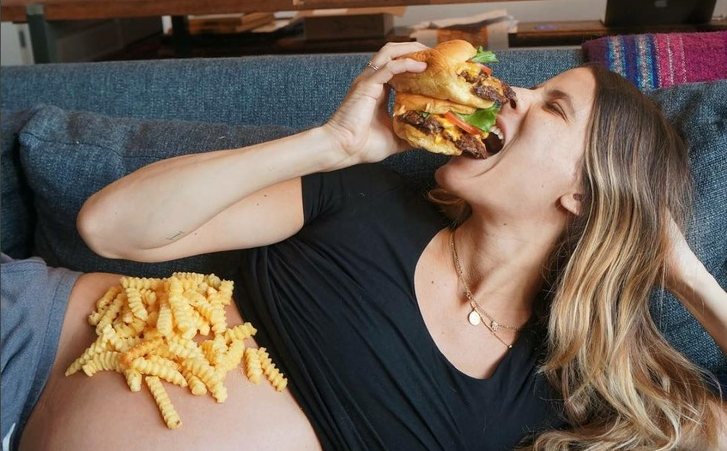 I don't know when it started, but somewhere along the line pregnancy photos became the new cool thing. Now even stars like Beyoncé are jumping onto the bandwagon, reminding us that no matter how long we spend scrolling through Pinterest to find the perfect idea, it will never be good enough.
But chef Eden Grinshpan may have found the perfect maternity concept that is both affordable and also conveniently everything I've ever wanted in life: she poses gracefully for photos while stuffing her face with food.
I like to call this one the Pizza Pregnancy.
Have you seen anything so beautiful?
She is legitimately everything I want to be in life.
This one is messy enough that it kind of causes me anxiety but it's fine, it's still better than anything I will ever do with my life.
Do you mind if I steal some of your photo ideas, Eden? I'm not pregnant, but I don't have to be, do I?
Eden's daughter is due in April, which means the maternity photos will be coming to an end soon. Hopefully Eden will show her kids these photos someday and they'll recognize her for the genius she actually is.