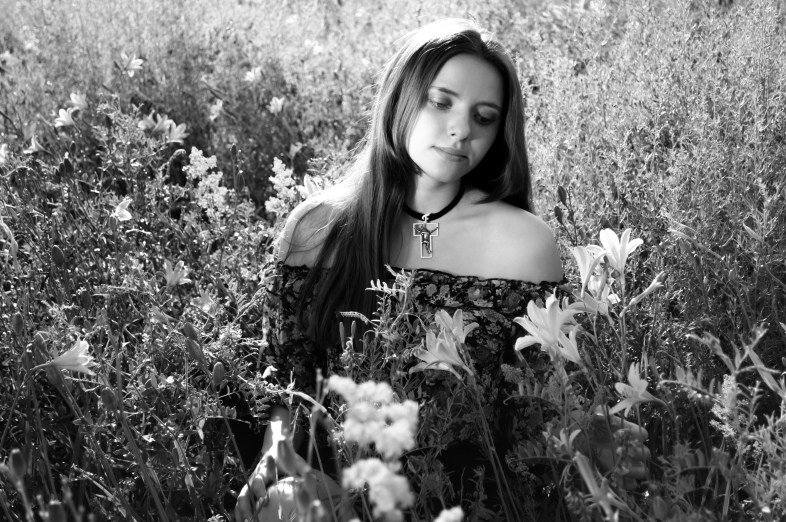 I hope you're doing well. You don't know me and I haven't seen you yet but maybe somehow, somewhere we've crossed paths, only we were too busy to notice.
Maybe somewhere in the streets of Manila we had a chance to see eye to eye while I was waiting for a ride, and you were passing by—but we didn't see each other because I had to reply to a text, and you were looking for the next song you'd listen to. Maybe you were the one guy eating behind me at 50s Diner in Baguio, but you were busy scrolling through your phone and I was lost in a story of a book I was reading. Maybe we've been in the exact same place, walking around, sightseeing or shopping, but someone's arm is around my shoulders, and you were holding someone else's hand.
Or maybe you were the guy three pews away from where I stood at the church, and we were both raising our hands, singing songs of worship to God, and He's looking at us, smiling because He has a beautiful plan for our love story.
I want you to know that I'm here waiting for you, and that despite all the heartbreaks I've been through, God is continuously healing my heart so when He leads you to me, I will never for a second look back on my past.
At times I wonder about the things you do. Do you like music? Do you sing or play an instrument? Do you like reading? Do you write poetries like I do? What's your favorite food? Are you in the same town as I am? Are we living in the same country? How's your heart and relationship with God?
I try to make it a habit to pray for you even if I haven't met you yet. I pray for your strength in our faith, I pray that we'd both be deeply rooted in our relationship with God, so we won't turn to anything else when temptation comes. I pray for your health and your relationship with your family. I pray that whatever pain, anger and resentment you have in your heart right now would be replaced with God's love. I have no idea what you're going through or what you went through but I pray that God will heal you emotionally, mentally and spiritually.
Sometimes at work, people would urge me to date this and that guy but God constantly reveals the red flags indicating that they're not you. So I'd refuse. Most times they'd call me picky and one even called me shallow for telling them I prefer someone who shares my faith. But you know what? What they say doesn't really matter. In my singleness I will remain faithful because I know you are worth the wait, no matter how long, because God designed you especially for me and I for you.
I won't let my hurt and pain harden my heart, nor will I let this world of immediate gratification pressure me into settling for what's available.
And when God finally reveals you to me, my dearest, I will love you with the love you deserve, which is the same kind of love God showers me. Unconditional.
I will choose to love you even when you're hard to love because I understand that love transcends feelings. It is more than the butterflies in the stomach, more than the spark, more than following your happiness, and way more than what this world is trying to portray it to be.
Love is a commitment. And I will commit to love you even at your worst, in your imperfections and flaws. I will be there to encourage you when you feel dejected and I will help you be the kind of man God wants you to be.
I will love you wholly like I've never been hurt. I will trust you like I've never been betrayed.
But my God's best, while we're not yet together and while our names are still a secret to each other, let us guard our hearts and pursue healthy relationships. I hope you surround yourself with people who'd help you grow deeper in love with The One who first loved us.
I pray that aside from working hard, you'd also get to experience adventures and enjoy your season of singlehood. I plan on spending more time with my family and travel to places I've never been.
I'll remain in God's love, serve Him and allow Him to develop my character so I can be your God's best too. I'll soak myself in His word to keep distractions away. I'll pay attention to His still small voice so I would hear when He finally whispers to me, "He's the one."
I'm excited to walk down the aisle next to you, tell you the tales of my adventures and hear yours. Till then, I'd be patiently waiting.
1 Corinthians 13: 4-7
" Love is patient, love is kind. It does not envy, it does not boast, it is not proud. 5 It does not dishonor others, it is not self-seeking, it is not easily angered, it keeps no record of wrongs. 6 Love does not delight in evil but rejoices with the truth. 7 It always protects, always trusts, always hopes, always perseveres."