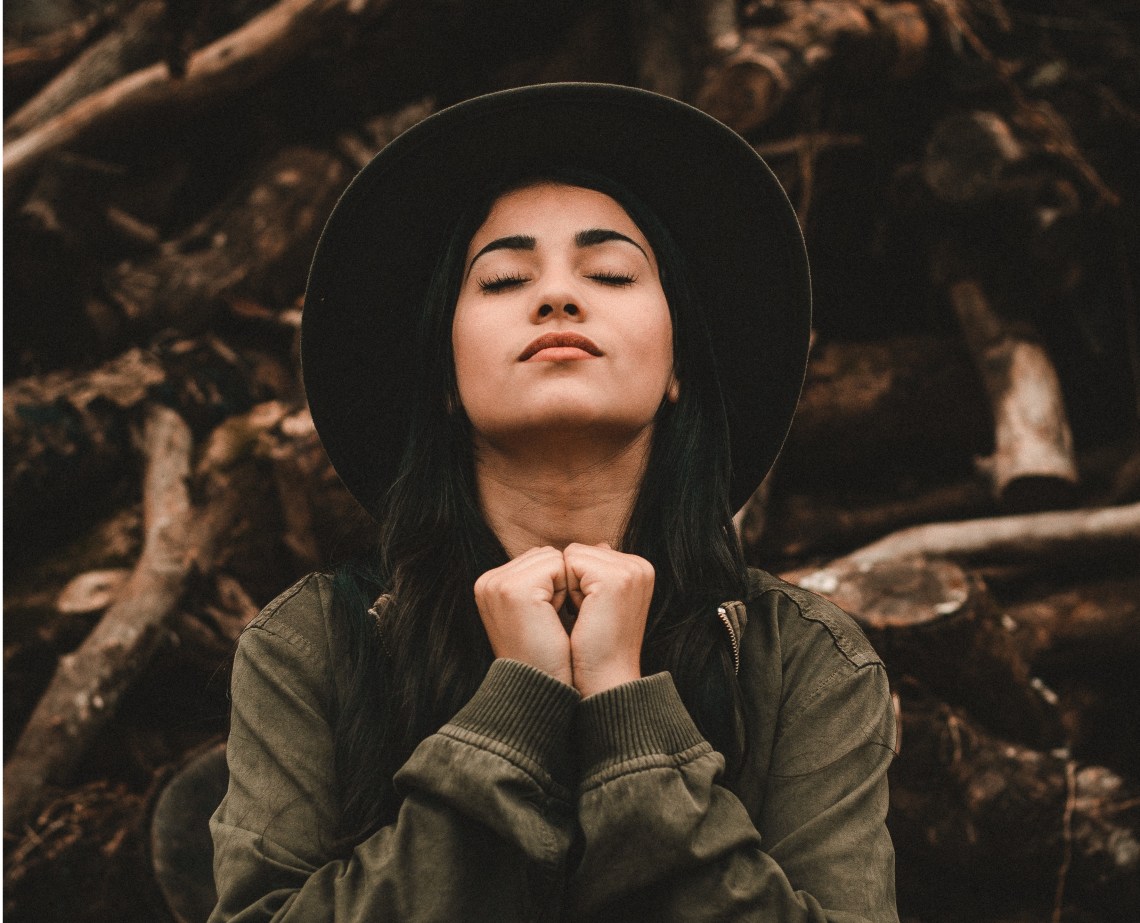 What are you afraid of? Is it that you've made too many mistakes to be truly forgiven? That you've wandered too far off the path to be brought back? That you don't really understand the Bible? That you haven't grown up in faith? That you've sinned without care for so long? That you're unworthy? That God won't love you? That you're going to leave this earth without the promise of Heaven?
I hear the doubts in your heart. Trust me, I know; I experience them too. We're all fighting the demons in our heads, all trying to understand what our purpose here on earth is and what this life means. We're all trying to navigate through a world that continually tells us faith is silly, that trusting the unseen is foolish, that the truths from the Bible are fairytales, that God isn't real.
And no matter how firm I try to be in my faith, I find myself struggling. I question, sometimes, whether I truly believe and whether I know, beyond a doubt, that my Father loves me.
But then, I think about my fear. My fear is a nagging voice in the back of my mind, saying, 'What if you're wrong? What if you're foolish? What if everything you've believed is a lie?' My fear is the mind of the devil pouring into me, trying to dissuade me, dishearten me, pull me from my path.
My fear is everything that I know isn't true, but yet, I sometimes listen. Sometimes I fall victim to it. Because I hear the chaos around me and I wonder whether I should be trying to fit the mold society wants for me, or walking in my Father's footsteps.
But honestly, my fear if living a life without God is stronger than any doubt. My fear of being right—that God really is our Savoir—far outweighs any nervousness I have in facing people who don't believe. My fear of existing here, on this earth, without purpose is greater than any silly insecurity of 'how I look' believing in something I can't see.
No, I can't physically touch my Savior, but that doesn't mean I don't feel Him. And yes, sometimes I doubt (because I'm human) but that doesn't mean I'm any less of a believer.
So this is me deciding to push away my anxieties, my hesitations, my nerves.
I'm not going to let my doubt keep me from glory; I'm not going to let my mind be convinced that my God isn't real.
Because in reality, we all have doubts. We all have things that scare us. We all have moments—no matter how 'strong' or 'wise' or 'powerful' we are—where we wonder. We all have hesitations that hold us back from seeking the truth, from clutching that truth in our palms, for letting that truth warm our hearts.
But I don't want to live my life letting fear hold me back. And I hope you don't either.
What do you fear? Is it that God isn't who He says He is? Read the Bible and find strength in His word. Is it that you won't be forgiven? Know that He has given His son for you. Is it that you're too sinful, too far gone, too unlovable to be accepted as a person of faith? Remember that all of you has been washed clean in Him. All you must do is believe and accept Him into your heart.
Are you afraid that He isn't real? Ask questions. Seek answers. Pray. Are you afraid of the truth you might find? The hope you might feel? The peace and positivity when you look to the future as a child of the King?
Don't let your fear keep you from glory. Don't let doubt hold you back from all the wonderful love that your Father has given you. Don't spend your life wandering around, shouldering pain, feeling lost and abandoned.
Your God is here—for you, for me, for all of us—calling us home.
So step out courageously in faith.