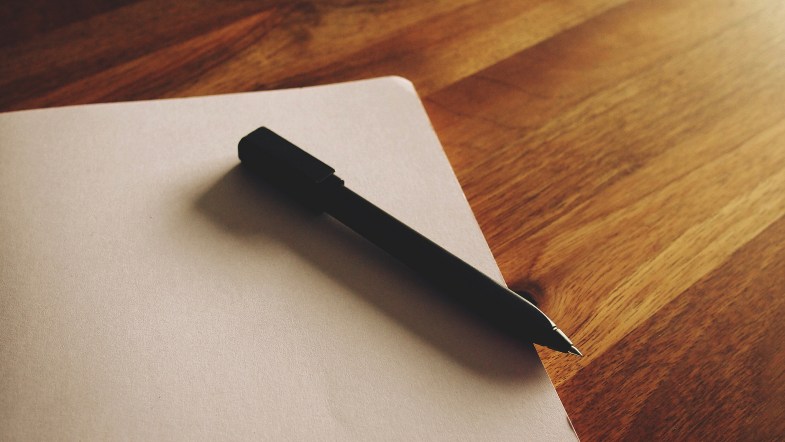 What does it mean to be a "Bad Bitch?" Is it to be bold, fierce and unapologetic against the status quo? Or is it to embark on a reflective journey to find one's voice amidst the hustle and bustle of daily life?
Sally Wen Mao, author of Mad Honey Symposium and educator of Asian American Studies at Hunter College, explores the intersections of hip hop and poetry under the lens of finding one's own inner bad bitch in her poetry workshop, Bad Bitch Poetics.
Whether she is exploring the conflicts between freedom and tradition in the context of gender roles in White Haired Girl or the exposing the issues of the Asian fetish in Yellow Fever, Sally's works closely examine the themes within issues concerning intersectionality, identity, self-expression, and freedom across the cultural spectrum. Her works has been anthologized in The Best American Poetry 2013 and published in Poetry, Black Warrior Review, Guernica, the Missouri Review, and Washington Square. She earned an BA from Carnegie Mellon University and an MFA from Cornell University and has received fellowships from Kundiman, Hedgebrook, and Saltonstall Foundation.
The Bad Bitch Poetics is being held at the Poet's House, a poetry library located in Manhattan's Battery Park City. Since its founding in 1985, the Poet's House houses over 60,000 volumes of poetry collections and regularly hosts poetry events and workshops.
What does it mean to be a "Bad Bitch?"
For Sally, the bad bitch is "someone who doesn't give a fuck." Within the scope of world history, from figures such as Qui Jin to Angela Davis, we see ambitious women who have the audacity to desire, to hunger, labeled under narratives on par with the criminal. She is unreasonable and morally suspect for having her own thoughts. She is the "bad" woman for being transgressive and breaking the norm.
In the face of historical and cultural repression, the bad bitch wears the labels imposed on her as armor and like the honey badgers in Mad Honey Symposium; she possesses "thick skin against the micro-aggressions faced in everyday life." Yet, despite this tough exterior, there is also a rich inner life.
In a world where women are constantly scrutinized under the jeering eyes of misogynistic assholes and silenced by the words of entitled pricks, there is also a self-reflective space within the bad bitch for finding her voice through expressing her vulnerabilities in lieu of today's repressive and ideologically pan-optic society. "It's ok to be vulnerable." Says Sally "But it is something that the system takes advantage of."
What is the intersection between being a bad bitch and poetry/popular music?
When dealing with misogyny, publicly in the streets or even privately in the confines of one's own home, women may discover poetry as well as popular music such as hip pop as outlets to channel one's righteous anger into meaningful expression. Using the works of poets such Marilyn Chin, June Jordan, Sonia Sanchez and figures within popular culture such as Rihanna, and MIA, Sally aims to provide an outlet for the marginalized, especially people of color, to reclaim their agency through the expression of their own lyrical and poetic voice. It is the goal of this workshop for participants to re-examine the relationships, goals, and expectations of their daily lives through poetic expression, when female expression and agency is still marginalized and pathologized.
The Bad Bitch Poetics workshop starts on April 2th and will be taught every Thursday until May 7th.