Hello you beautiful, sick masochists who join me in the #dark but somehow pure love that is watching The Bachelor. This year, in a Herculean effort I will be staying sober enough during my usually wine-fueled viewing sessions to recap each episodes in it's ineffable glory.
Today we begin our "journey" with 30 beautiful women who will fight for Farmer Chris' heart. Here is a handy guide I made to each woman, ranked in order of how depressing she seems.
Not one to be outdone by well, himself on seasons past, America's favorite Drama Queen Chris Harrison ups the ante with an hour long pre-show complete with a step and repeat and runway (?) for (?) reasons (?). He promises us this season there will be a ~*~VIRGIN~*~ in the fantasy suite (so, spoiler alert whoever says they are a virgin makes it to the final 3), TWO widows hoping for a second chance at love (suck it, Emily Maynard), and of course, lots of crying, scheming, and making out in hot tubs.
Chris Harrison also assures us "people" are referring to Chris Soules as "Prince Farming."
Let's get this straight: No. No, Chris Harrison. No one is doing that. Do not ever bring it up again.
So, we have an hour of "pre-show" in which we see a shirtless Cody Sattler training Farmer Chris on his farm, Chris Harrisson further publicly humiliating Nikki Ferrell for being dumb and fame-hungry enough to date Juan-Pablo, and perma-loser Claire Crawley somehow inserting herself into the event.
On to the good stuff. For reference, here are the gimmicks employed by the 30 women who are trying to become reality TV celebrities win Chris' heart: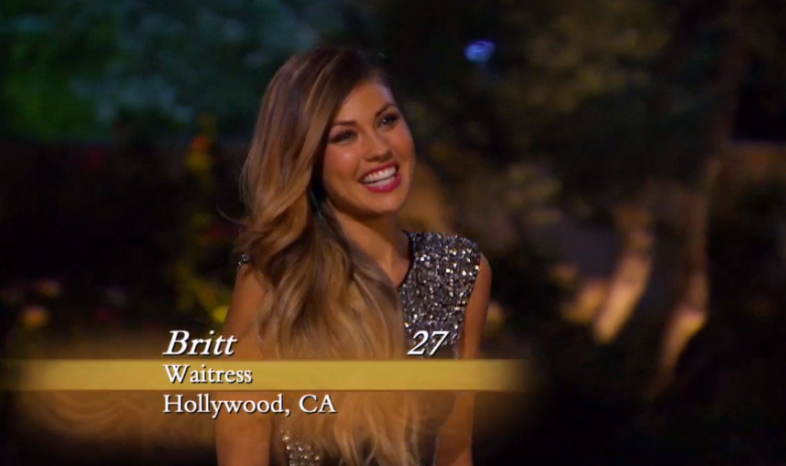 Britt: Starts (weirdly) hyperventilating on Chris' shoulder as she hugs him. Slips him a note that says "free hug" and then goes inside to cry some more.
Whitney: Speaks to Chris in a truly awful, ear-shattering baby voice and assures Chris she is "there for him."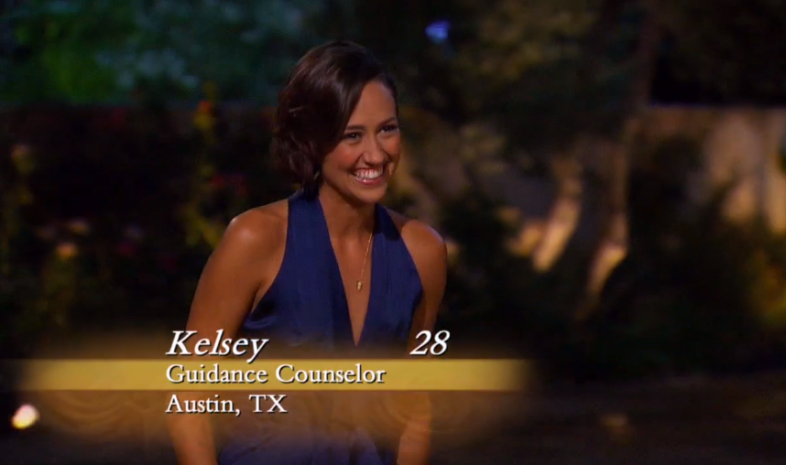 Kelsey: Asks "are you ready for this adventure?" Goes inside to be boring some more.
Megan: Southern. Makes an extremely blah impression by just repeating everything Chris says back to him with no embarrassing gimmick whatsover. I for one, felt cheated.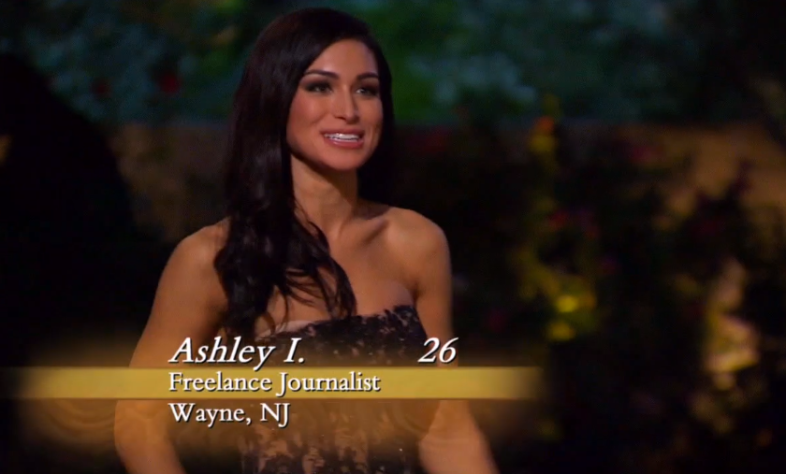 Ashley I: Gives off a weird, cool-girl vibe by deepening her voice and shrugging a lot. Corrects Chris when he says "see you inside" with "I'll talk to you inside" because if there's any true path to a guy's heart, it's correcting him on national television.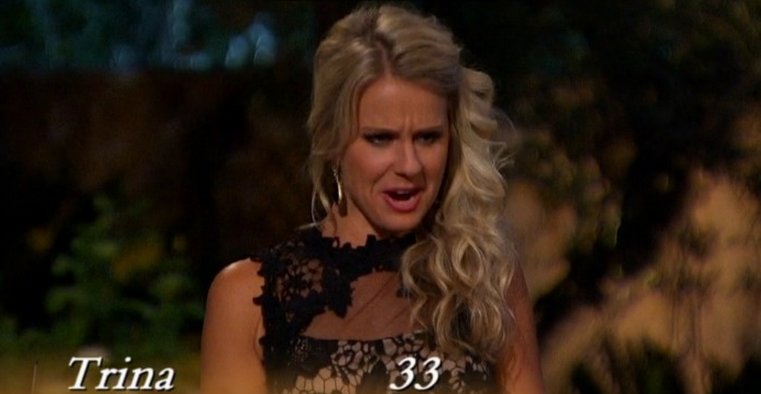 Trina: Has cold hands, talks like a baby.
Reegan: She is an organ tissue salesman (?) so she brings a biohazard cooler and threatens Farmer Chris with it while wearing an awful guffaw-esgue "I'm going to get you" grin.
Tara: Shows up to an evening cocktail party in flannel and cowboy boots to woo down home Farmer Chris. Kind of pulls it off, actually.
Amber: They don't even show Amber getting out of the limo, so this bitch is not gonna last long. Also, she brings a teddy bear.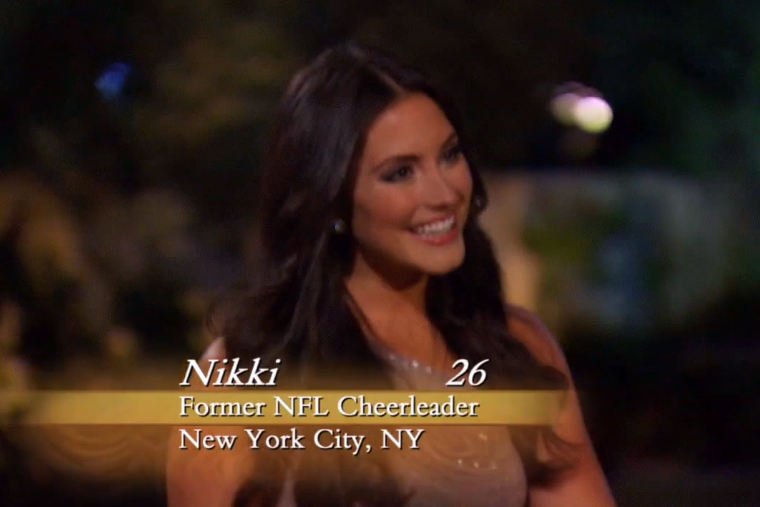 Nikki: Announces that she "literally just flew here from Peru" and looks/sounds exactly as obnoxious as that sounds while doing so. They gloss over her entrance to focus on Tara's "surprise" reentrance once she changes out of her flannel and boots, so I'm also guessing she isn't around long this season.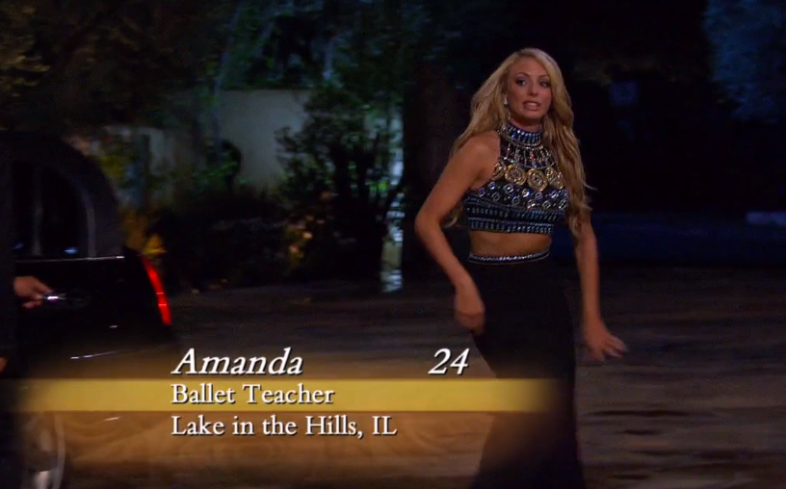 Amanda: Makes Chris close his eyes so she can make a terrible first impression/deliver him a note that she's his secret admirer (like he did with Andie when he was on The Bachelorette).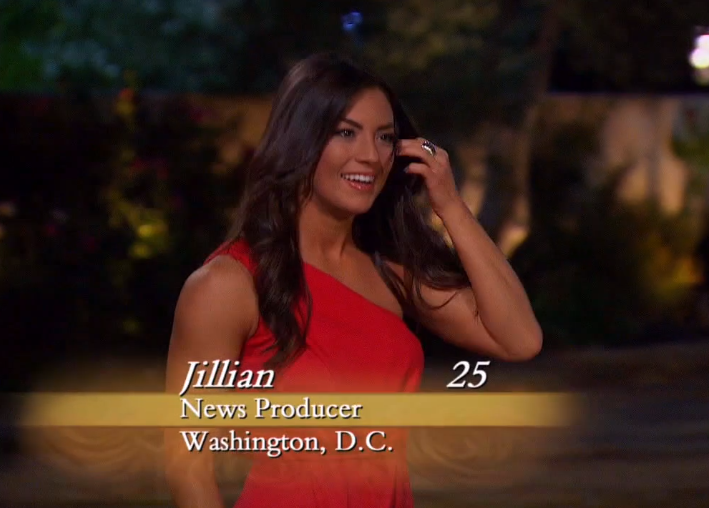 Jillian: Gregarious in an effortless way (most girls try for this and it's super awkward to watch). Show Chris her muscles.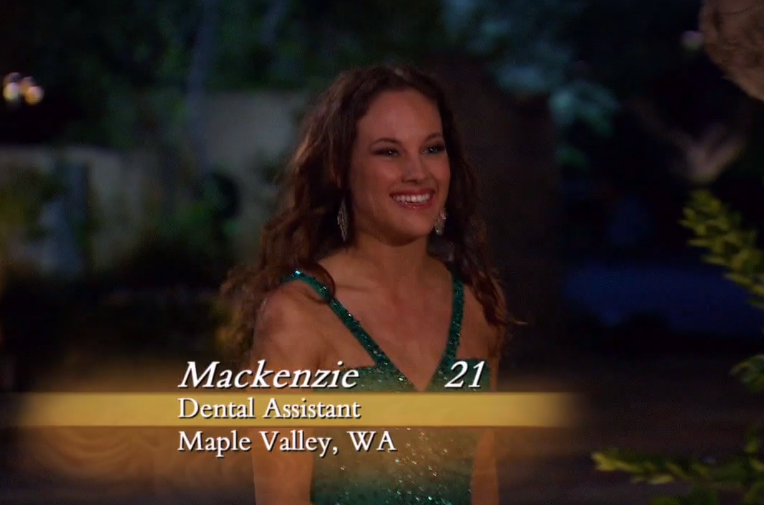 Mackenzie: Arrives with her hair styled as if it's middle school photo day and she's intent on having a great "before they were famous" shot. Is quiet, mousey and dull.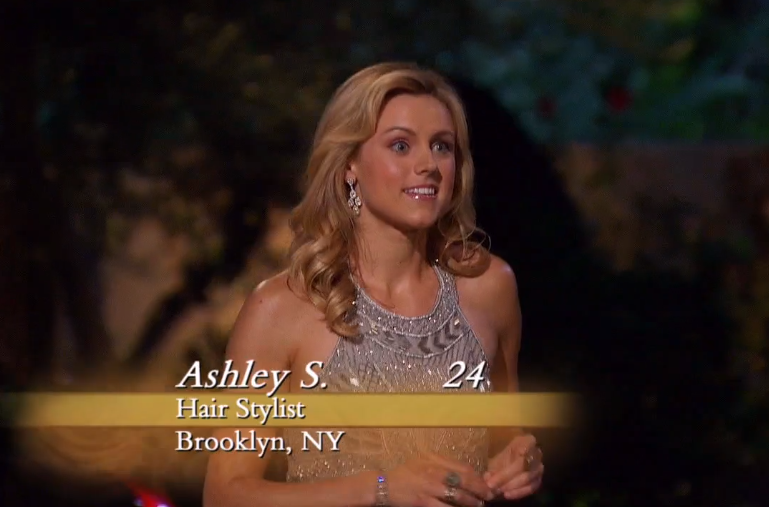 Ashley S: Flashes her crazy eyes and presents Chris with a lucky penny and asks to put it in Chris' shoe.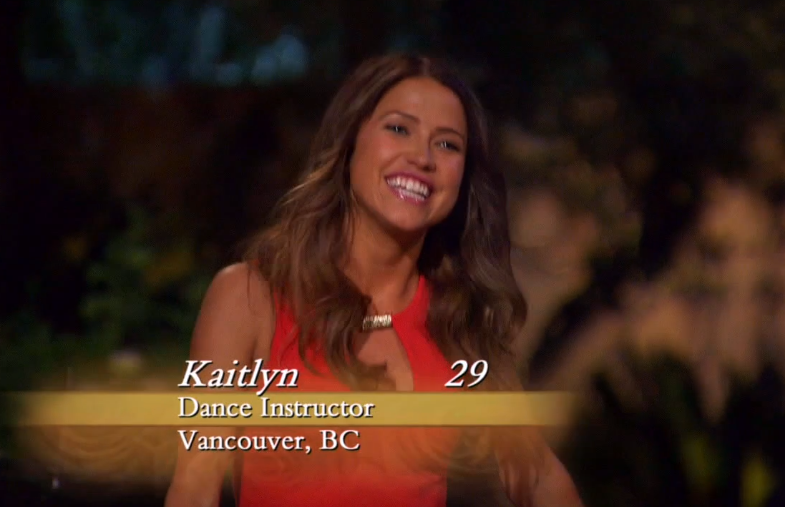 Kaitlyn: Literally says the following, "I don't know that much about you. I know your name is Chris, I know you are a farmer, and you can uh, plow the fuck out of my field any day."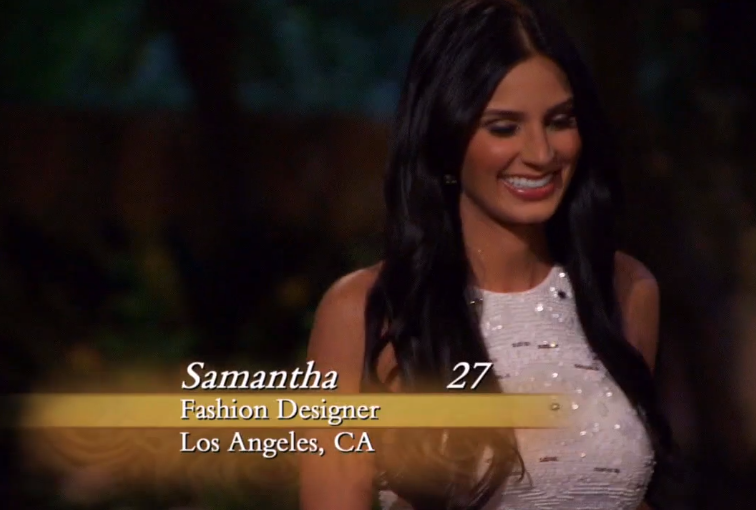 Samantha: They literally only show her saying "hi" so they can cut to the drama inside the house. This does not bode well for her longevity on the show.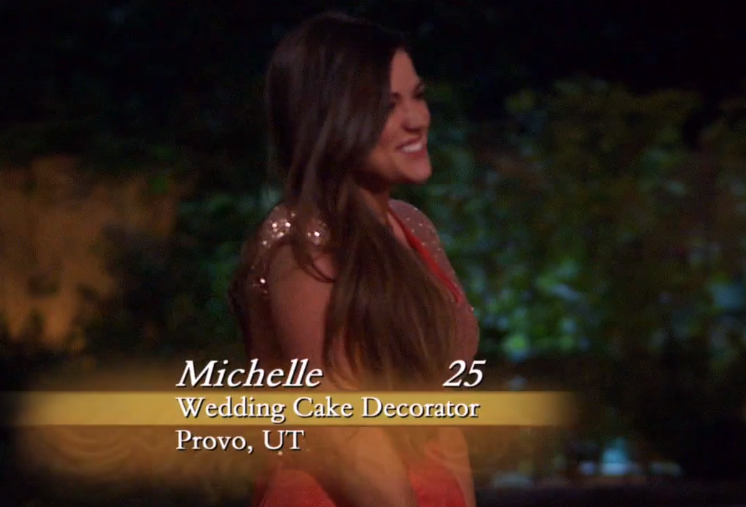 Michelle: She walks out of the limo and Chris tells her she's gorgeous, which he hasn't done with everyone else, so… she's getting a rose?
Juelia: The producers literally don't show her doing anything at all. LOL. Maybe they are as miffed as I am that she spells it "Juelia."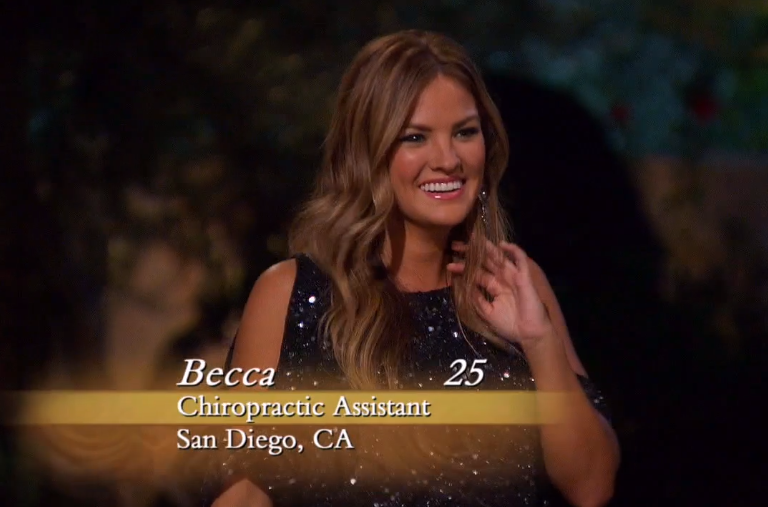 Becca: Walks out of the limo in a sparkly top/shorts jumpsuit and seems to make such an impression on Chris that he can't even get a sentence out. Jeal, tbh.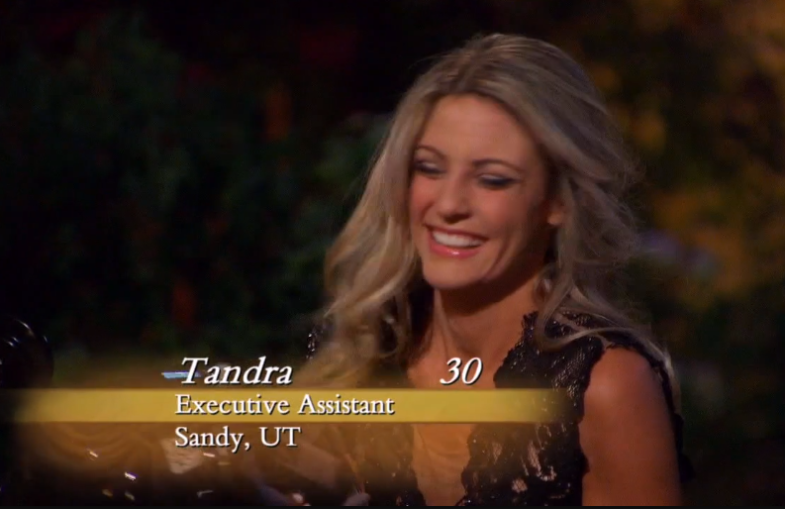 Tandra: Arrives on a motorcycle. Chris seems impressed.
Alissa: Says she is a flight attendant and so she gives him a seat belt demonstration. I'm sure this seemed sexy in her head?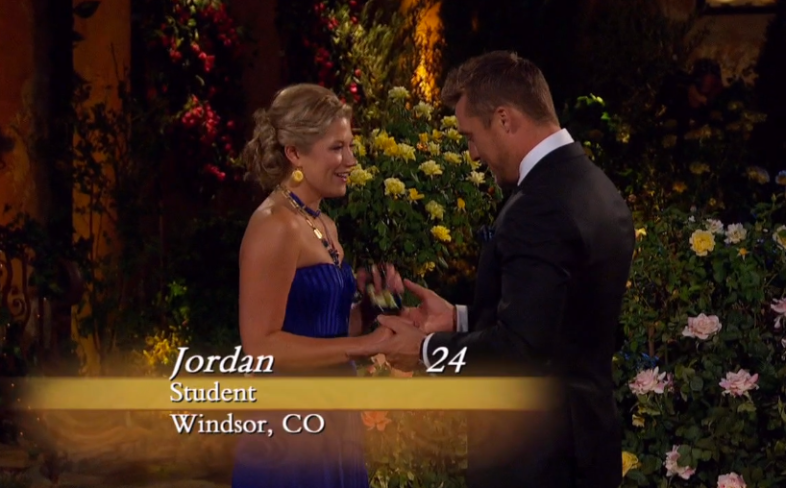 Jordan: Brings him a little whiskey bottle and they both take a shot. This could be cute or trashy depending entirely on the guy and they don't show Chris' reaction, so we'll wait for the Rose Ceremony to see if he liked it.
Nicole: WEARS A PIG NOSE OUT OF THE LIMO. Says she "loves pigs."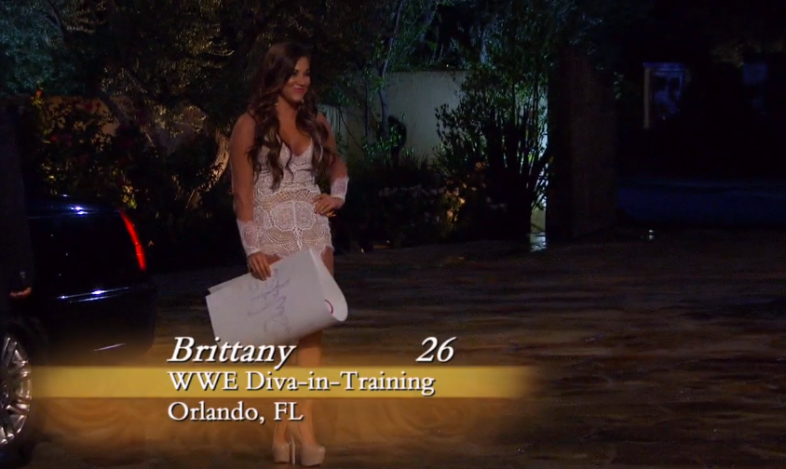 Brittany: Steps out of the limo in a Britney Spears circa 2003 shredded white lace dance costume. This is never explained. Brings Chris a sign that says "#Soulesmates." Barf.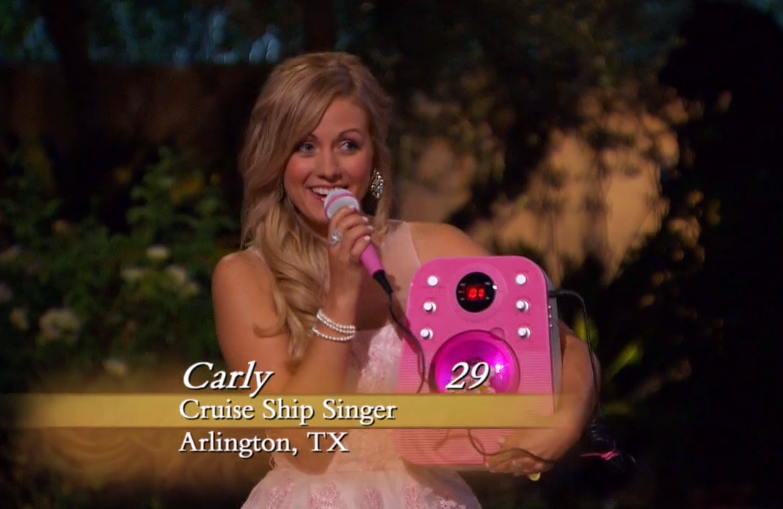 Carly: Dresses like Country Western Barbie (in a bad way) and hops out of the limo with a hot pink karaoke machine and sings (in a terrible voice) a song she wrote for Farmer Chris.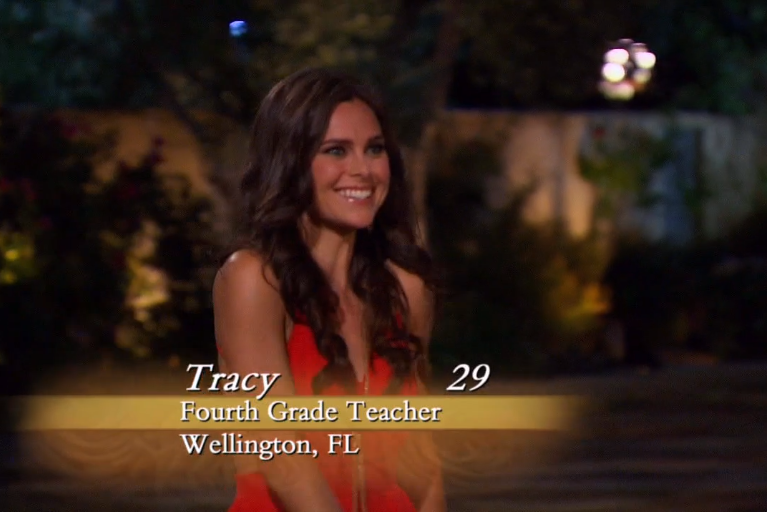 Tracy: Shows Chris photos her "students" made that were definitely made by herself to seem cute and endearing, but just comes off very desperate and bizarre.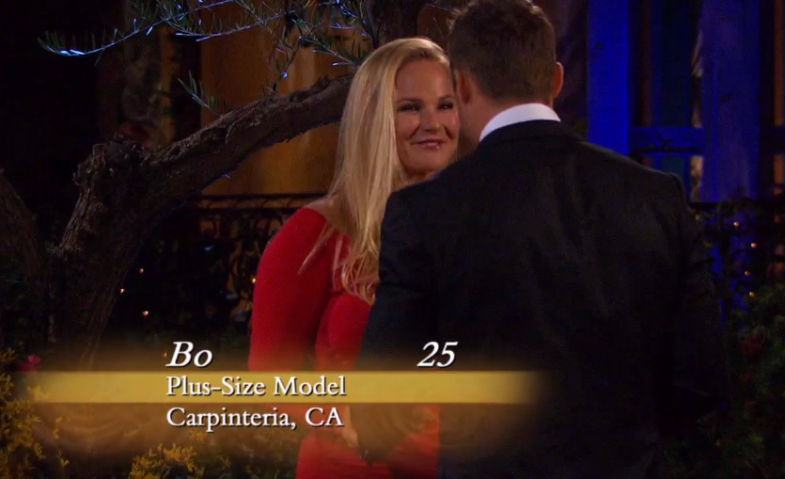 Bo: Has a loud voice, is given about ~5 seconds of camera time by the producers (read: she is going home).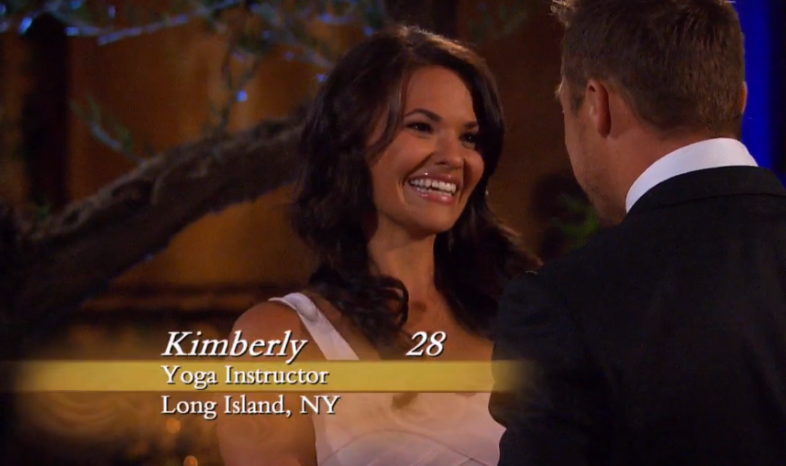 Kimberly: Nervously holds Chris' hands and giggles.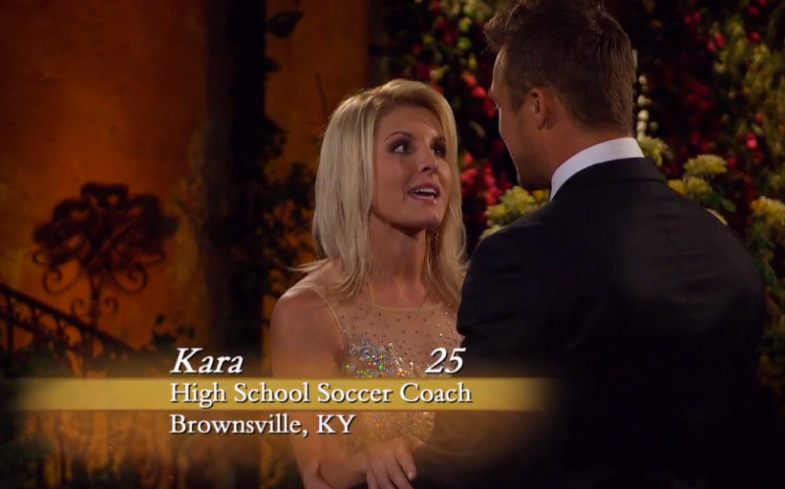 Kara: Announces that she is known as "Kara-Cray" and that she thinks she and Chris would "make cute babies." Sound the alarm.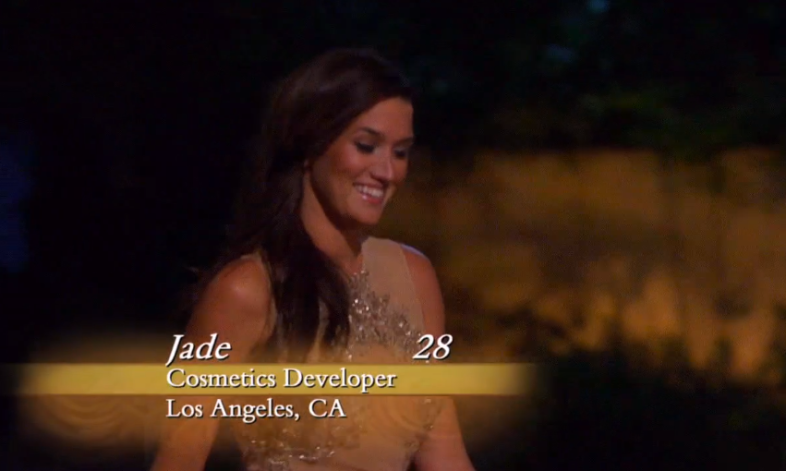 Jade: Demurely tells Chris he looks handsome, which he seems to love.
---
Then the cocktail party really starts which is usually pretty juicy but this time there's just too many girls to keep track of and no one wants to get that invested since a lot of them will be leaving. The main highlights are Ashley S. who speaks so aggressively about cutting people open to reveal their onion-like layers that you wonder if her family members hide their knives when she comes around and Tara who gets just drunk enough to tell us her best friends are Jameson, Johnny Walker, and Jack Daniels (and wobble enough during the rose ceremony that Chris leaves the room without speaking.
In other words, a typical Bachelor cocktail party:
So, who was the craziest bitch of them all?
Super Crazy Kaitlyn, Ashley S and Kara win for most depressing/bizarre limo exits but Ashley's additional, inexplicable onion rant give her the win. I hope her parents are proud!
Farmer Chris/the producer's keep both Kaitlyn and Ashley S around for future antics while Amanda, Bo, Brittany, Kara, Kimberly, Michelle, Nicole and Reegan were eliminated. As the sun is rising the eliminated girls are interviewed on camera/rushed into the limos to cry and we're treated to an extremely engaging trailer for this season:
Welp! It's going to be a good one. I'll be back next week with another recap/ranking for those of you too wine-drunk to remember who was eliminated.