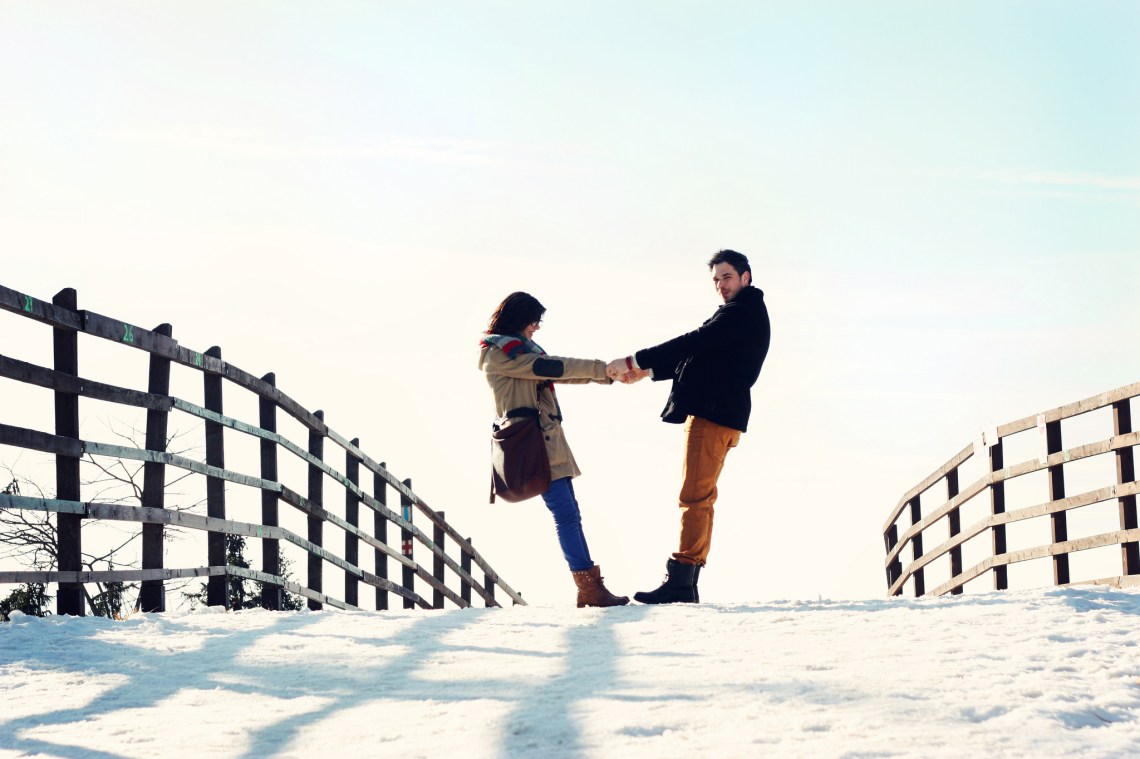 We've had ghosting, submarining, and cushioning, and now there's a dating trend that exists literally only to ruin your holiday season: getting "Marleyed". Let's just say get read to be visited by the ghosts of Christmas past.
This festive new dating term is appropriated from Jacob Marley in the novel The Christmas Carol, who, if you don't remember, is Scrooge's old (dead) friend who visits him as a ghost to rehash the past. I guess its an appropriate term, since getting "Marleyed" is all about hooking up with old flames for the holidays.
While the term may make you roll your eyes, you also know exactly what I'm talking about: as everyone visits home for the holidays, you're bound to run into plenty of people from your past. Much like Santa comes around once a year, so do all your exes, so Merry Christmas, you filthy animal.
According to The Sun, a study by a dating website found that  11 percent of people had been Marleyed before, while eight percent of people disclosed that they'd reached out to an ex during the holidays.
It's not actually surprising: the Christmas season can be incredibly stressful for some people, so it's not exactly strange that some people might be trying to find a way to blow off steam. Still, be aware that if your ex reaches out to you, there's a pretty big chance it's not going to be a long-term thing, so you should run the other way if you think there's a chance old feelings might resurface. But hey, you do you — as long as you know what you're getting yourself into and you're confident that you can handle it, what's the harm?
Merry Christmas, you ho ho hoe.