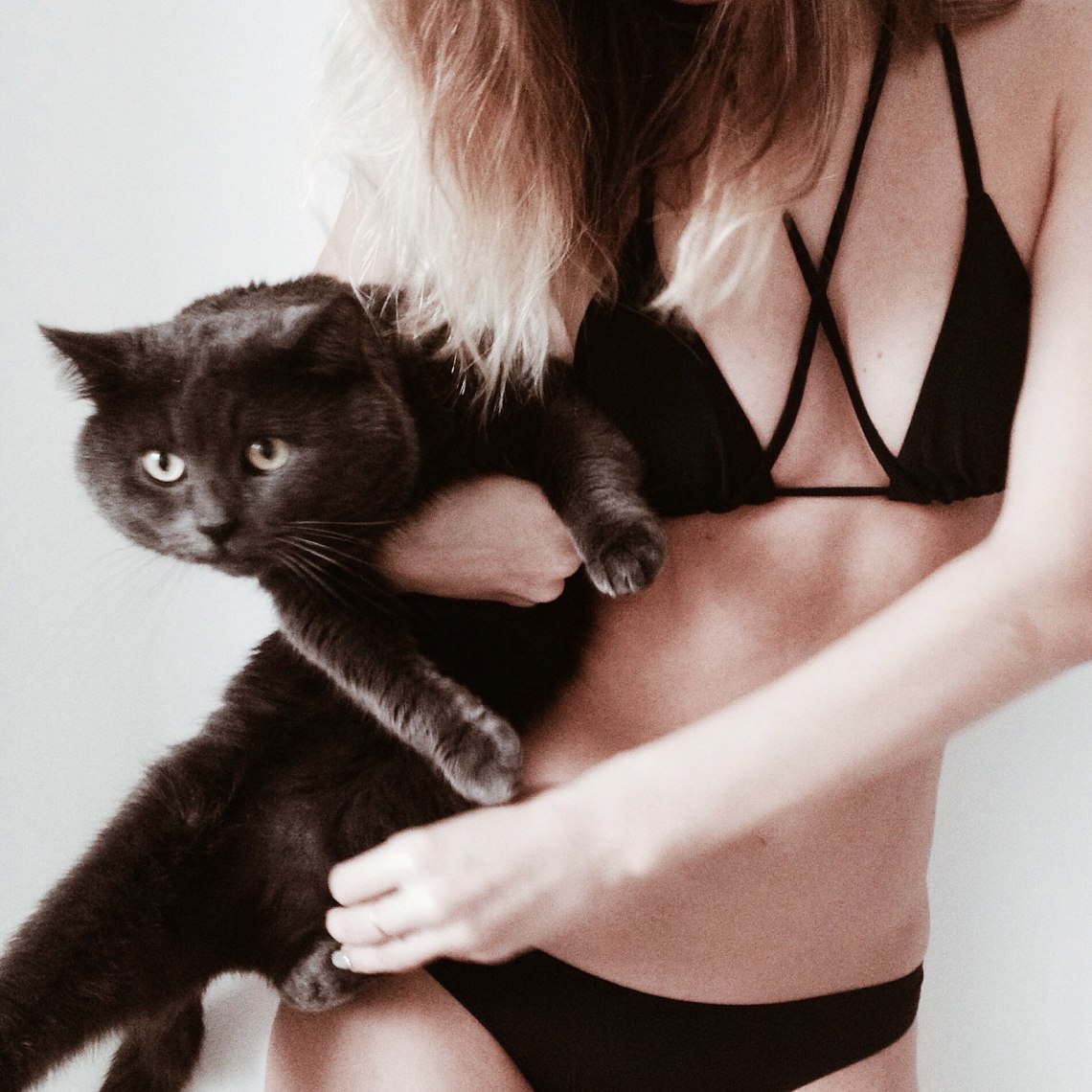 Here I am again, at home, contemplating the view from our rooftop balcony, glass of wine in my hand, my dress slowly sticking to my skin. It's still hot and I can hardly breathe properly in this air. I arrived late after my date with Jeremy and found Adam sleeping heavily in his armchair. I caressed his chin, sometimes he looks like a big child. Sometimes I wonder, where did all the spark we had go, after all these years, I find myself bored and trying to reach that far light in the eyes of a handsome stranger.
Jeremy proposed that me, him and Christine all meet. I didn't know how to go about it, I almost choked on my steak before we reached dessert and I had to pretend I'm taking calls and emails to appear busy and keep myself composed in front of him. Now in this night air I wait. No sign from him after dinner.
No sign from him the next day either. I keep pacing myself, checking his log-ins into our chat app, checking his social media account for updates, looking his name up on the internet, trying to find something, some glimpse of what he's up to, where he is, who might accompany him, looking at his pictures, his friends' pictures of him, reading his messages on his timeline, re-reading the messages we exchanged, imagining different replies I should have written, writing and rewriting an e-mail to him, one I should send, one I should definitely not send. I feel compelled to check Christine's social media account. It's my last gateway into his world. It's what I should have done in the first place.
Safe to say, she's got the looks.
Here they are, together, like a happily married couple descending straight from Marie Claire's best dressed celebrity pages. Christine is twenty-two and she looks like one of those fourteen year old supermodel students I see every week on the way to my clients. I cringe. I mean, she's hot, as hot as they come. I can see what Jeremy likes about her, she's got that innocence men dream and lust about, the sort of girl my boyfriend would turn his head for after he'd politely ignore her passing by.
I know his way about women. I have never seriously seen a woman through the eyes of desire until now. I find myself attracted to this girl, more than usual. I mean, I've kissed girls in my life and even went further, but that was far away in my college years. I wonder if Adam would dig her. But looking again, browsing from picture to picture, I realize he definitely would. Christine is a spoiled girl who kept that messy, delicious, sun kissed look women get out of adolescence. I feel a surreal attraction, and before I put my iPhone aside, I find myself fantasizing about her ripe breasts and thin, firm legs tucked in the most stylish gold sandals I've seen. She's like a sunny side up dream covered in lace.
I check her name on the Internet. When I received her invitation to a poetic dreamscape holiday for uprising people in the arts last summer I didn't bother to check her background. I just, you know, went with it. Who doesn't want to spend their holidays in a castle? We were introduced but back then I only had eyes for my emails and my ongoing anxiety which hit a high peak the very day before I stumbled upon Jeremy at the Swedish reading. Christine hangs out with rich curators in LA and lives in a small palace. She regrams countless pictures of Prada shoes, drives her own car, and has an expensive bling addiction. Then, she has what I want: Jeremy.
And Jeremy is quite a good looking fellow.

He seems to be the life of the party anywhere he goes.

He also seems to get the attention of all women (and men) in a room with his red tight leather pants and flimsy haircut.
"I love her and the intensity we discuss about our emotions. I feel like a baby with her, so protected and cared for", he writes on his Facebook, next to a selfie of him and Christine that was too sweet – the "I could puke" sweet type – to be true. He also seems passioned by Furries and by hentai illustrations. He even has a broad collection of those, which he blatantly posed with in a study.
I touch my leg, slightly aroused. My night slip sticks to my skin like jelly and I sigh. It's been a long time since Adam touched me. I go to bed, restless and asking myself things like
Have I lost it completely?

Is this what a mid life crisis looks like?

Why am I actually chasing this fantasy? Is it sexual exploration or am I going mad?

Am I just bored or do I have a thing for ruining things for others while digging my own hole as well?
Next morning I wake up to a message from Adam. Dinner date and a celebration: big contract on the table. He wants to meet up and have a romantic dinner in one of the hippest places in LA and splurge on sophisticated fusion cuisine to celebrate his upcoming film. What a drag, I mumble to myself. Then, I get up, fix my hair in the mirror and breathe. Okay, maybe this is for the best. I will date Adam and remind myself why we are together in first place and remind him too, it better be good! I stroll in my dressing in amusement. All these flirty clothes I forgot to wear, all the naughty bedroom attire I left there to catch dust. Tonight I'm taking out the heavy artillery. I will seduce Adam once again, at least to get Jeremy and his supermodel-rich kid-talented PR with a golden spoon in her butt- girlfriend off my mind.
I spend the day writing emails and fixing my manicure. When the time comes, I go for one of my long time loved signature pieces: a black kimono with a butterfly on its back, and golden earrings. I put lipstick on and listen to Bob Dylan. My taxi driver compliments me and I smile with confidence. Everything in it's right place, I tell myself and enter the restaurant.
And there he is, agitated as usual, browsing between courses on the menu and checking his phone every other minute. Waiting for me. It's been such a long time, I think to myself, since I felt loved by you. Appreciated. Validated. The demons in my head melt as I approach him, and I find reconciliation in myself, my man, what we have.
He didn't see me approaching. I feel like a tiger. He smiles, clumsy.
Oh my gosh, you look so hot, Amanda.
I grin. I feel hot, and the rest of our audience can agree. He pulls my chair and kisses me – a long kiss on my pearly powdered cheek. I feel content. He is thrilled. He asks me about my day while I giggle like a small girl who is served a Barbie doll for the first time.
What would you like to have?
I look through the menu, like looking for diamonds. I lift my eyebrow – well, it's a gesture I can't really control – and I raise my glance at him.
And then, right there, at the opposite table, my glance meets hers.
Christine.
Adorable, exuberant, in her glitter dress that costs more than the rent for my student flat. She saw me. And I saw her.
My eyebrow froze.
The man who sits across from her is him.
Jeremy!
And with a delicate gesture, she points at us. She smiles with all her glamorous teeth.
I freeze.
How could I have seen this coming???