With more than enough reasons already being given as to why Russia should not be allowed to host the 2018 World Cup, another incident recently took place that has caused great outrage in Russia.
Female supporters of the Russian team Spartak Moscow, who had travelled to Kazan to watch their team, were told to take all their clothes off before they could enter the stadium.
One blogger, Ekaterina Stepanova, who witnessed this, wrote of the humiliation the women suffered, being asked to remove everything, including their underwear.
Stepanova arrived outside the stadium to see a long line of people waiting to get in. After getting closer to the entrance, she realised that people were being strip searched, and it was only the women. She asked a policewoman why this was being done, and was told "one of them could have a bomb." Stepanova herself refused to be searched. After scanning her ticket and being told to take off her clothes, Stepanova cites a conversation she had with one of the stadium police.
"I won't take my clothes off."
"Then you won't enter the stadium."
"I want to enter the stadium because I bought a ticket and am not doing anything illegal."
"These are our orders."
"Then I'd like you to show me a document where it states how your searches are supposed to be carried out. You can have a look at my clothes, but I won't undress."
After this verbal altercation, Stepanova says she was searched 'in the usual way' with dirty gloves over her clothes.
A little later, at a second security point, she was told she had not yet been properly searched. She again refused, and was allowed to go through without a strip search.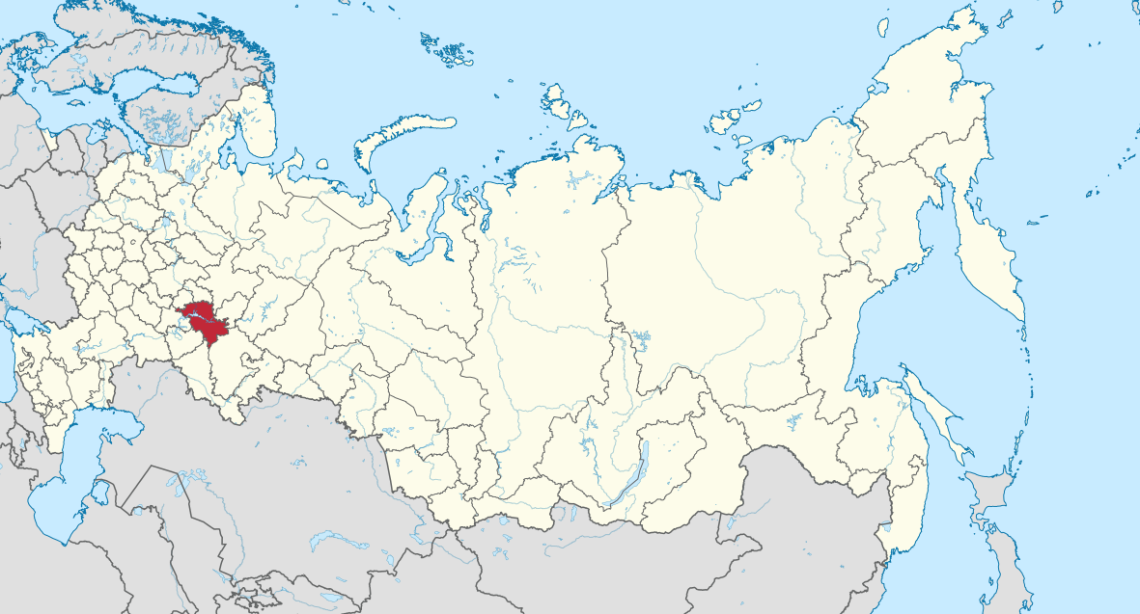 Stepanova says she saw girls being completely undressed and feels they ought to seek justice.
In her blog post she writes 'I encourage the girls who were forced to undress, violating their constitutional rights by offending their honor and dignity, to apply to the official fan club of Spartak Moscow for legal aid.'
Spartak Moscow and the Russian league in general have made official complaints over the rough treatment the girls received.
The story is currently 'hot' in Russia and has hit the front pages of some of the national papers.
Катя @Superskaya в утреннем Metro (тираж ~500,000): pic.twitter.com/cyd5uuIUur

— Pelmennaya (@Pelmennaya) August 6, 2014
Despite this, the president of the Republic of Tatarstan, Rustam Minnikhanov, has told fans to expect the same treatment in future.
He said "all actions taken by the police were tough but absolutely legal," adding "the next time the situation arises, the Tatarstan police will do the same thing."
Kazan, where this whole thing took place, is in the Republic of Tatarstan, a federal subject of Russia. It is one of the cities chosen to host the World Cup in 2018, but there are huge concerns of terrorism in the area.
Given the high terrorism alert, some might suggest that the actions taken by the police were necessary, but one must wonder why it was only the women who were asked to remove all their clothing, and whether this in itself is a sexist act. Are they able to provide statistics showing women as having caused the most bomb explosions? If they are, then this profiling might be more understandable, but it's highly unlikely.