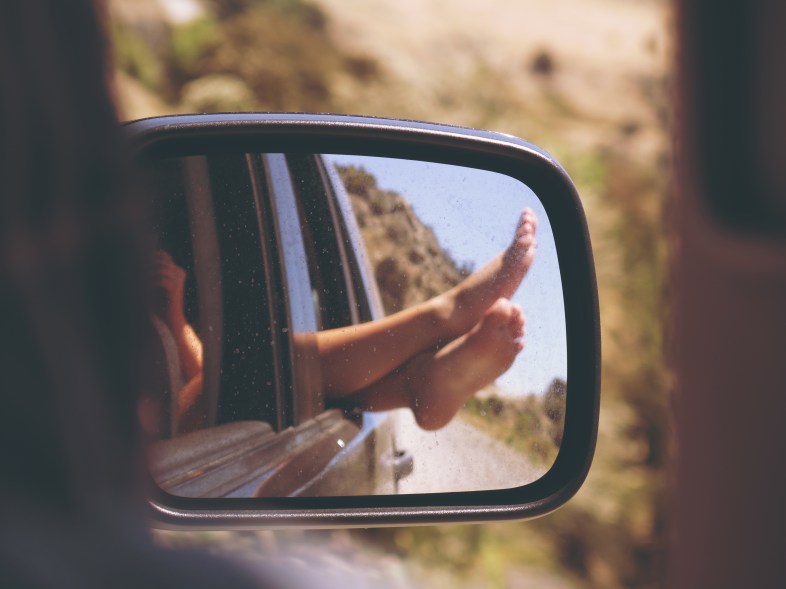 We all crave for an adventurous life, that kind of life where we spend our time with the one we love, a long travel, a nice job that we love, and a good relationship with all the people we care about. But that seems like a tough life-dream to achieve, not because it's far from reality we live in but because life doesn't always give us what we want.
Sometimes life throws lemons at you and you either cry because it hurts or be like Beyoncé and make a Lemonade video and earn millions of dollars.
You see… life can be a bit bitchy at times but that doesn't mean it's not worth living. Sometimes we need to experience various kinds of pain so we can lament over it and learn from it. You don't have to conceal it inside your heart for a very long time, you can feel it for a few days, start taking baby step to go forward, forgive yourself and then move on. Don't pity-fuck yourself from the struggle you're going through right now, always remember that you're not alone. You're not the only one who are lost in this perplexing life.
When life seems pulling you hard and you feel like you're the most unfortunate human being on this planet, go out and take a walk. Observe. Look at all the strangers passing by, just observe around you. Look at them and take a guess on what they feel. You will see that everyone has their own battle they are fighting hard for. You will see that everyone suffers from something but they chose to be strong, they chose to move forward not because it's their only option but because they chose to be brave, they chose to be a warrior.
Always remember, when life pulls you back, it only means that life is preparing you to your destination. Like an arrow being pulled back then release to gain an impetus towards the direction you want.
So right now, all you have to do is focus on what you're doing right now. Improve yourself. Train yourself to be stronger, to be more resilient. Train yourself to be happy, to be content, to be confident. Then when you seem like you're ready for another level of adventure. Take the next step, take baby step if you must. The important thing is to never give up. Life stops when you give up on yourself and that is the saddest thing you can do for yourself.
Now, this is not just another motivational article, journal or whatever you want to call it. This is just a simple reminder that this is LIFE. This is our reality. Just do what you ought to do and one day… you'll see one day, you have your life to yourself. You have your life to keep on smiling on as you sip your favorite hot cup of coffee on your favorite coffeehouse on a cold, Sunday, autumn morning.
I know that life doesn't make so much sense right now but not everything should make sense.
I know you're scared and sometimes you have to through life scared.
You cannot go through life unscathed… and that's the beauty of it. You go through life full of scabs, and wounds but despite that, you have a scar, a lesson tattooed on your soul. Lessons that never fade.
Life can be a fairytale too. You just have to change the way you look at fairytale.