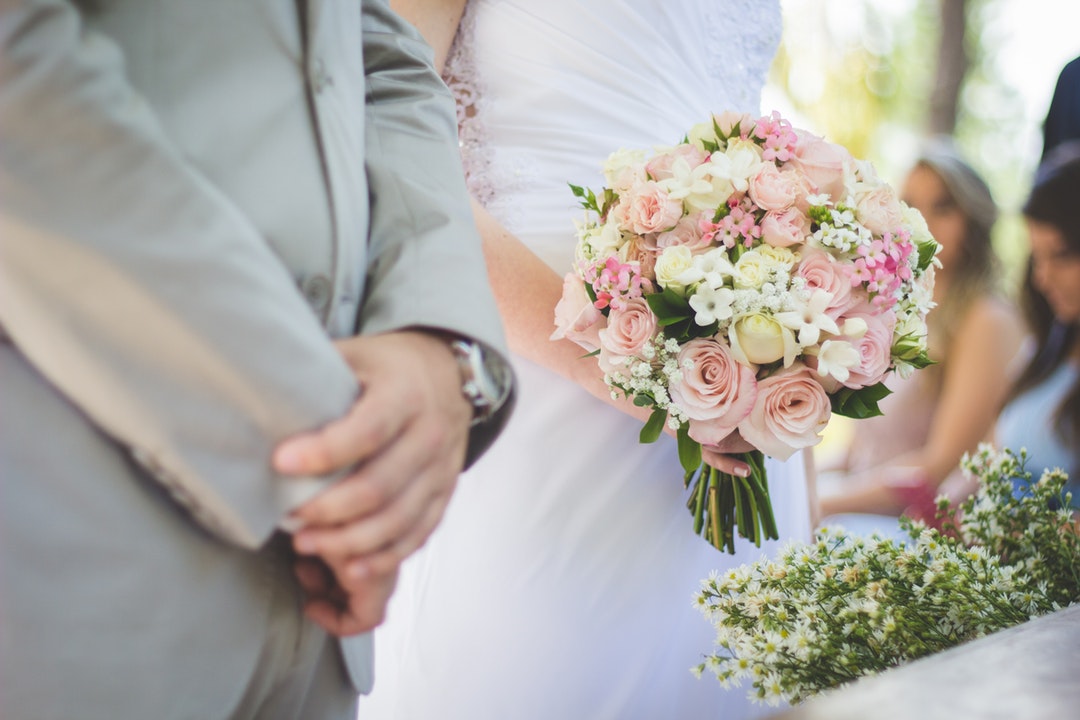 1. Believe that it is possible
For most people, wedding planning is a once in a lifetime experience, and you need to put in effort to make that memory a good one. There isn't one thing in my wedding that I've missed because of being a mom and working full-time. In fact, during this wedding planning process, we've enrolled Liv into soccer and swimming and still have had time to plan the wedding of our dreams. If someone or something means a lot to you, you make time for it. "Whether you think you can or can't, you're right."
2. Sometimes, you'll have to do things by yourself
I grew up an hour and a half away from where I now live. My sister, who is my maid of honor, still lives back home, and my bridesmaids live all over the country. Most brides-to-be do have company when they plan certain things for their wedding, but for the most part, I've either planned it with my fiancé or by myself, and it has been still just as lovely as I would have pictured it with my best girls beside me. There are certain blocks of time that are open for you that won't always fit anyone else's schedules in the bridal party, and those times are crucial because you are on a time constraint. At the end of the day, it is YOUR day, so your opinion is what matters the most.
3. It's a beautiful thing
I didn't think I would ever be so lucky to live the life I live. Cheesy, right? However, to be able to plan my wedding with my daughter and have her be at our wedding is the most beautiful memory that has yet to be created.
4. Budgeting will save you
Right now, we're paying for my daughter's daycare three days a week, her extracurricular activities, a mortgage, and for part of the wedding. No couple is in the same circumstance, but you must know how to budget to keep a steady, stable lifestyle for your family. It is so easy to get caught up in blowing ridiculous amounts of money, but if you remember what the goal of the wedding day is, everything else will not seem as important.
5. Google Calendar will be your personal assistant
Long story short, my fiancé and I both work full time while he gets his masters and our daughter has extracurricular activities once a week. We're open to anything that helps us with our schedules at least a little bit; I highly recommend Google Calendar. You can both share a calendar and whenever something needs to be planned for the wedding, you can refer to your calendars to see if you're free. Google Calendar SAVES LIVES (and time).
6. Sometimes, it will all feel like it's too much.
You need to take two steps back, look at how lucky you are to be able to plan the wedding of your dreams, and then maybe take a nap. People make it seem like it's the end of the world if you're late on a certain task during wedding planning, but that's completely false. You are marrying the love of your life on your wedding day. If you forget to add shrimp cocktail as an hors d'oeuvre, the wedding will go on, and it will still be one of the best days of your life.
7. Take advantage of having a toddler to get that wedding bod
Toddlers have so much energy, and mine loves being outdoors. I'm as tired as the next girl when I get home from a long day of work, but the fact of the matter is that the days of your toddler begging to go to the playground with you aren't going to last forever. It's one more way to get those steps in towards your perfect wedding body.
8. Remember to continue to 'date' your future hubby
As busy as life gets, and as special as your baby is to you and your future hubby, being engaged is temporary—it only happens once in a lifetime if you get it right! When you are able to get a night to yourselves, make it about the two of you and don't waste your time sweating the little stuff.
9. Take your kids into consideration when planning
It is important to make a plan for your child through every step of the ceremony and reception to make sure that they enjoy it as much as possible and are taken care of the day of the wedding.
10. Go with the flow
You never know what your child's mood will be on any certain day. The solution to that is to stop worrying about it, because it will get solved that day either way. You will marry the love of your life and your beautiful child will be there to witness that. You're doing the best you can—never discredit that.