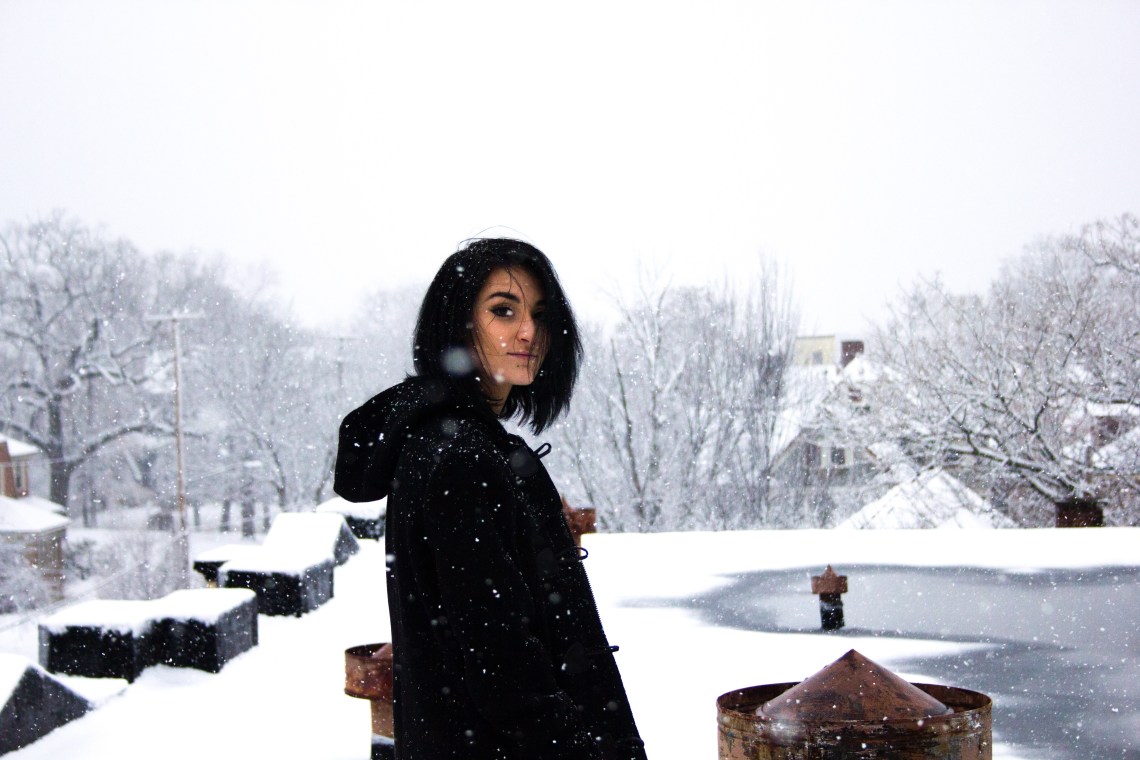 I sway in my living room to "It's Beginning to Look a Lot Like Christmas" while the spring rolls fry in the kitchen. I sip the worst red wine from the cheapest store down my street. In retrospect, I should have bought a bottle that cost more than 2€. Or in the very least, I should have bought Rioja. Note to self.
Once again, I find myself reflecting. December is my reflection month. I don't always love it, but it is always significant. New Year's Eve has been my favorite holiday since childhood, and no matter where I am in the world, I make a big deal out of it. This year, I'll be in Mexico! My love for New Year's began in Venezuela, where I was born.
Filled with traditions, my family always dressed up, ate fancy food while drinking champagne and dancing. We would stay up past 3 a.m. with fireworks, sparklers, loud music, and an endless number of rituals. From rubbing a bill around your body for prosperity and sweeping the house to get rid of bad energy, to walking the streets of Caracas with empty suitcases, yelling out the name of the country we were wishing to visit that year. We continued on these traditions after moving to the United States (when I was 13 years old).…up until last year, when I was celebrating alone.
A year ago, I was really lonely. I had been living in Spain for nearly 4 months, and my new friends had gone home to the U.S. or traveling with their families. I had too much time to miss my mother and I was dating someone that was not right for me. This loneliness was also my choice, though. It was a life experience that I knew would help me grow. "I am enough," I told myself. This became my mantra. I am enough to be happy. I am enough to have fun. I am enough to do things that make me feel alive. I wanted to prove these things to myself in solitude. It was also a little arrogance in the form of "I don't need you, people!" Ay…You see what happens when I get into writing with a glass of red wine? I start telling the truth.
Christmas Eve was a girl power holiday for me. I walked around beautiful, decorated Madrid, with a coffee warming my hands, and bought myself a few presents in chic stores. "I am enough. I am enough." A couple of acquaintances invited me to spend New Year's Eve in their homes, but I.just.couldn't. I wanted something bigger. I had to go on an adventure! I had to prove to myself that I was indeed PLENTY. I have never wanted to depend on other people to feel happy, yet I was continuously going up and down the mood scale because "he texted!", or "he did not call…again." Let's not forget that validation from friends including me in their weekend plans.
Like all my great adventures, my solo New Year's trip began before the sun came up. I was heading to Barcelona for the first time. After a two hour nap in my hostel I headed to Plaҫa de Espanya, the place to welcome in the New Year (think of Times Square in New York City). It was an unforgettable night. At 11:30 pm the show really started. They played drums and incorporated the crowd with handclaps. A lady that looked important sang opera, as they spelled out BARCELONA on stage in big white letters. The lights changed colors, with shades of blue and purple dominating the sky. All around me I heard foreign languages as well as Spanish. Some people were dressed in fancy outfits, others were casual and warm, and then there was the guy in the purple dinosaur costume in front of me.
At midnight everyone began to shove grapes into their mouth. In Spain this is a New Year's tradition – a ritual we also have in my family. You have to eat 12 grapes, one grape per bell strike, which usually makes people choke…BUT, whoever accomplishes the deed will have good luck each month of the upcoming year.
I was getting tired from standing and walking for hours, but I tried to distract myself by people watching and sending pictures to loved ones back home. I got nostalgic, yes. My cellphone had no signal for the big moment, so I could not Skype my family to welcome the New Year together as usual (even if only through technology). I was also on the lookout because there was such a buzz about terrorism and because I was pretty much alone in a mob of drunk strangers. There was, in fact, a darker side to this adventure.
My soul-searching trip lasted four days, and almost a year later, I would like to truly and openly thank myself. I thank myself for the courage it took to move across the world on my own, start a new life, and seize my loneliness as opportunity. Spending New Year's alone was challenging, but magical. A moment that balanced me out and unraveled my existence into something that made sense.
When I took myself out for a fancy paella lunch by the beach, the waiter asked, "Just one? What's a beautiful young lady doing… eating out by herself on a day like this?" I told him I was on an adventure. I don't think he got it, though.
I walked down the shore of the freezing Mediterranean sea, and I was happy. I was not happy because of… *insert reason here*. It was not about an exterior stimulus such as the stunning view. I was taking a stand for myself. I was happy, period. It set the tone for my entire 2016. This past year I learned – sometimes through painful tears – to feel happiness even when alone.
Not that I prefer that – I love socializing! I love having friends. I love being close to others, and I am a fan of intimacy. But now I know how to choose myself when I need to. This year I have chosen myself several times. I chose myself when I finally moved on from the guy that was not right for me, when I climbed to the top of a mountain with a tiara on my head for my birthday, when I turned down two job opportunities because they would not make me happy, and when I stayed in to write this article with fried spring rolls and wine.
This year I will be ringing in the New Year in Mexico City with my boyfriend! My first holiday in a committed relationship. I am ecstatic I will not be alone again, but if I had to be, I know I am enough. This year I will be with a man that is so right for me, and I am excited to welcome him into my most personal space. I will also welcome those authentic Mexican tacos on the first morning of the year – a new tradition, perhaps? I feel a bit nostalgic to not go home for the holidays the second year in a row. But I am not guilt-tripping myself about it either. Last New Year's Eve alone taught me to accept things as they are and discover I am indeed plenty.

Whether I have everything, or whether I have nothing, I am enough. This New Year's I am making the same commitment I made to myself last year: I choose to stand as a free, complete, fulfilled human being regardless of my surroundings. I choose the top of the mountain with the tiara on my head. I choose the expensive paella. I choose the man I will be celebrating with, and I choose the foreign country I have never been to. I choose the grounding feeling of being everything I need to be happy, and letting everything else fall into place without affecting my own worth.

So here is my toast: to a brand new HAPPY Year! May the next 12 months lead us to an insane amount of courage and love. May the adventures outnumber the fears. And may we all learn to feel blissfully whole, whether in company or on our own.