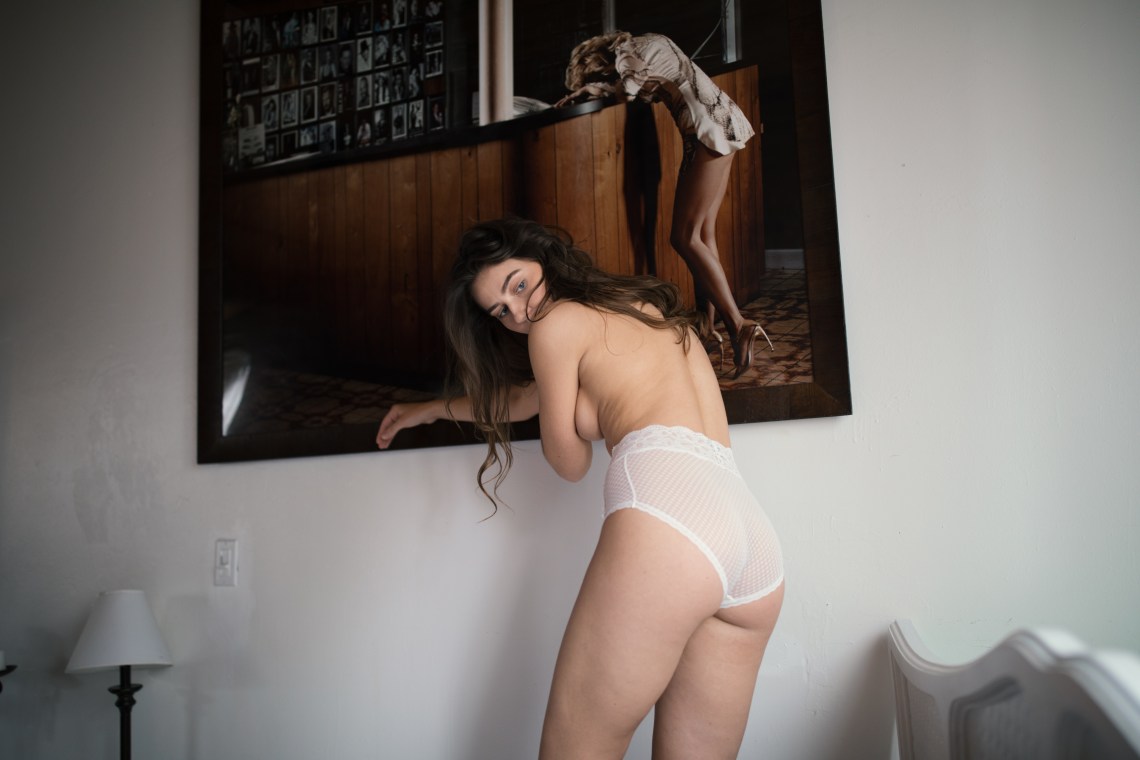 I begin all my mornings the same way. Like a goddamn winner.
I wake up to the sound of pigeons fucking on my air conditioning unit, I spring out of bed (flawless), and make my way to the most sacred drawer in my dresser. **Cue angelic choir** My underwear drawer. In this paramount moment, my selection of panties will dictate the course of my entire day. If I do not select a pair of patines wisely, I may fail myself and miss out on success. Every woman knows how important this moment is.
I take pride in my collection of lingerie. Why? Because my underwear gives me the confidence boost I need to take the world by the tits. I've got lace underwear, g-string underwear, hipster underwear, boy short underwear, silk underwear, bedazzled underwear, cartoon underwear, knitted underwear, you name it. And I wear this, not for a male (Ha! I laugh). Oh no my fellow females, I wear this coochie crown for myself.
Every woman on the face of this planet derives her mana from her lingerie, this is why we invest so much money on quality panties. It is essential to our conquest.
Consider the following. 
Rosa Parks. She refused to stand and give up her seat on that bus, and she did that because that morning she specifically opted for her "bad-ass civil rights leader" panties.
When Beyonce wrote the classic "Single Ladies," her ass was laced because she's fierce. Genius doesn't come from granny panties.
Mother Teresa. Oh hell yes! Let's just say that, Mama Theresa's selection of lingerie is so blessed, Jesus has to pray to her.
Amelia Earhart. Wanna know how she flew across the Atlantic? She slayed the pantie game. The only reason why she disappeared whilst flying the Pacific was because she forgot to do her laundry and had to wear her basic panties.
Margaret (Mother Fucking) Thatcher. What can I even say about Thatcher? This bitch doesn't even wear panties. When she became the first female Prime Minister of Britain, she was completed commando. That cooch was out and calling all the shots.
If you are a female who doesn't have a power pair, then do society a favor and treat yourself. You deserve to feel sexy and confident EVERY GODDAMN DAY!!! Ladies, know this. You do not have to wear lingerie for men. Wear it for yourself. Wear lingerie every single day no matter what your plans are. Wear lace to the supermarket. Strap on that g-string to the gym.
Guys like to believe that expensive underwear is for them to see, but that is a blatant lie. As if an entire market of women's clothing, was dedicated to impressing men. I think not. Lingerie is for you, ladies. You will go the entire day and no one will see your blessed booty and that's okay.
As a matter of fact, I'm wearing my power panties whilst writing this modern day "Gettysburg Address." My power panties are what inspired me to spread this message of self-love and empowerment.
I don't care how old you are or what your body type is, you will look and feel like a member of parliament (because fuck being a queen, parliament has all the power) and do not let anyone tell you otherwise.
So if you haven't already done so, go to your sacred drawer right now, put on that power pair, pose in the mirror, send some booty pics to your friends, dance around, eat a three-course meal in just your underwear, and remind yourself how amazing you are. Let's change the world, one pair of lingerie at a time.
Give me panties or give me death!