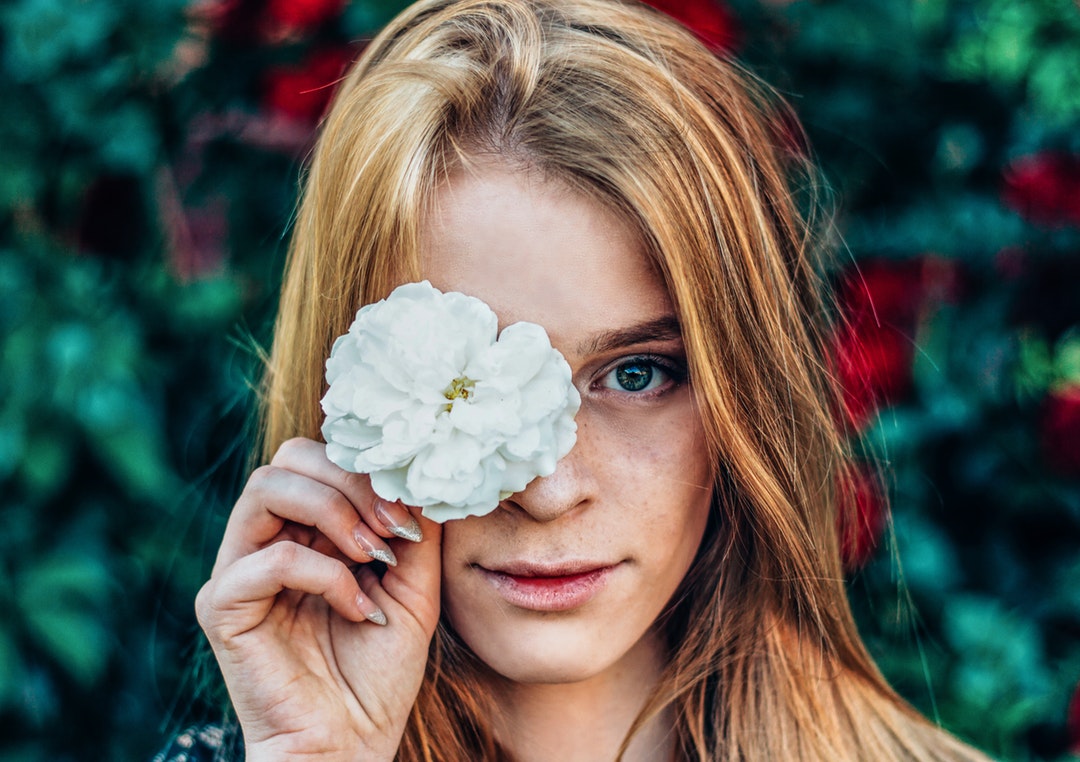 I've always loved imperfections. The redness that flushes over someone's cheeks as they shyly smile, or the discolored spots that show up after years of playing in the sun. These flaws attract me. I want to know more. I want to hear the story behind the scars.
I was 13 when someone told me I should start wearing makeup. That I should make my eyes appear bigger, and my skin smoother. But every time I painted my face, the mirror showed me someone different, an unrecognizable girl wearing my clothes. I missed my freckles. The beauty mark that sits proudly on my chin disappeared. I couldn't see the mark on my nose from taking an elbow to the face during a basketball game. I didn't feel like me. I wasn't me.
I decided then that I preferred my face naked.
As women, we are bombarded every day with products that will give us perfect skin. Lotions, creams, masks, serums, and sprays that will remove fine lines and give us a sun-kissed glow. Products that will restore our youth and make us shine. Makeup that will turn the nose you inherited from your grandfather into a replica of your favorite celebrities. It's exhausting.
I want to see your nose. I want to know what your grandfather was like. The scar above your eyebrow, did you get it doing something bad ass? Were you running wild under the moon and lost your footing from laughing too hard? I think it's beautiful, to have your face tell stories before your words get a chance to. You don't have to cover up anything with me. You don't have to appear shinier or new, because I want to know all of you, from your laugh lines to the mole on your eyelid. Aging is delicate and powerful, and inevitable. Why hide that?
If you feel like your most beautiful self with a full face of makeup on then great, I want you to feel that. But good on you, just not for me. I feel lucky to share my face with the world. That I have lines around my eyes because I have an incredible tribe of people in my life that constantly make me laugh and smile from ear to ear. How fortunate I am to have been able to play on the shores of the tropics day in and day out, letting the sun warm my face, and letting the moon bring out my youth as I talk story under the stars. These imperfections on my face are the memories that my life has been built on. These lines around my eyes are the magic that comes from blessings that were once disguised as heartbreak.
I am not worried about hiding my flaws anymore. I've decided to embrace them, to embrace yours. I am not perfect, but who would want to be. Where's the fun in that?