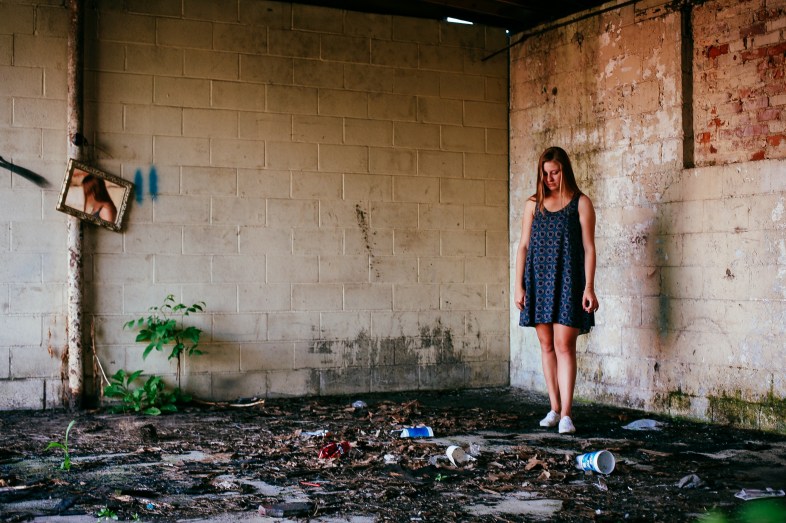 Maybe it was meant to be—for the both of us—we ended up hurting each other. We never see the strong hurricane coming, we never feel the waves crashing down on us. Both of us promised that we will always be together, like the best of friends. We have some same interests, and most of the remaining ones were all different.
We started as strangers, shying away from each other. Exchanging smiles, "Hi"s and "Hello"s. We share stories as if we're getting out all the gifts from our childhood's treasure box. We laugh loudly at our own jokes, and grin at each other when we have done something stupid that only the two of us would ever know. We tuck each other's secrets in our chests, hidden inside our own hearts and promised to keep it even after we meet on our next life.
You love pop music and boy bands, while I used to admire alternative rock and emotional ones. Your eyes lit up when you see something pink, and I love staring at purple things. You used to eat sweets and I love munching all of the salty foods. Yet we both love pizzas, and all the delicious donuts that our money can afford. We scream at horror movies, and cry together at romantic stories. We both became hopeless romantics, because of the books that we have read.
We share the same enemies, and look adoringly at our crushes whenever we've crossed paths with them. We have common friends, but still the two of us remains to be together most of the time. We accept and treat each other, like siblings, like a real family. I know your good sides, and you can make a list including all of my bad sides.
Years of being the best of friends passed, and you suddenly fell in love. You focused too much on the guy that made your heart beats fast. The one you said you've been dreaming of since you became aware of romantic relationships. I never argue, and I never tell you to walk away from him. I know you're happy and that's what I want you to feel. Time flies, and we barely talk to each other. I joke about some things, and I have already expected you to laugh at me—which is you actually did. But you promised to spend some time together, to have a girl talk. We share stories again and again. And the sad thing is, the connection was already off.
You're not the same, though I know you won't be, even if you haven't fall in love. Because things change even if we think they don't need to. I can't stop and assume that they will forever be the same. We keep on growing apart, without us even knowing. That's the saddest part.
We just stopped talking to each other and we have both decided to focus on our own lives. I've tried reaching out, and it was never enough. You have already slipped away, and I refused to go any further. I stopped running. I put an end on the chasing game.
I'm sorry, if I ever disappointed you. If I ever made you feel not wanted by me anymore. If I gave up on saving our friendship. I'm sorry because I left this thing as it is. You know that you will always be a part of my story. And it's not just a tiny part, but definitely a big one.
I hope you're happy and life treats you kind. Please always remember that if you ever need me, I will always be there for you. That is the only thing that will never change.