When I go home for Christmas, I always feel cranky because I'm dealing with fussy relatives who want to argue with me about the death of print. Crankiness makes me horny, and the only solution to horniness is busting a load, so I typically masturbate waaaaaaaaay more when I'm at home. One holiday, I even bought porn, which made my crank session better because the porn was longer, and therefore, also made me less cranky. To help you, or your very moody boyfriend, bust a nut this Christmas, here are a list of the best sex toys to use at home. I hope they make your ballsack rumble.
This year, Belle Knox became the most talked about porn star in America because she has sex on camera and she's also an intelligent college student, which is apparently shocking to the ladies on The View. The controversy boosted her name brand, which boosted her Klout score, which naturally boosted her popularity as jack-off material. Predictably, this has led to her selling a "Fresh Meat stroker" modeled after her vagina. If you like looking at pootie as much as I did in seventh grade (which is to say "a lot"), then you should probably order this device and cum into it as your family watches How the Grinch Stole Christmas.
[vimeo 99407834 w=780 h=500]
Do you flip back and forth between Harper's and Pornhub as you use your iPad? Great! Me too! Which is why I tried out this Fleshlight launchpad that allows you to attach a Fleshlight to your iPad. Be careful though: You may get jizz all over your tablet when you pull out after watching Mary Carey get down.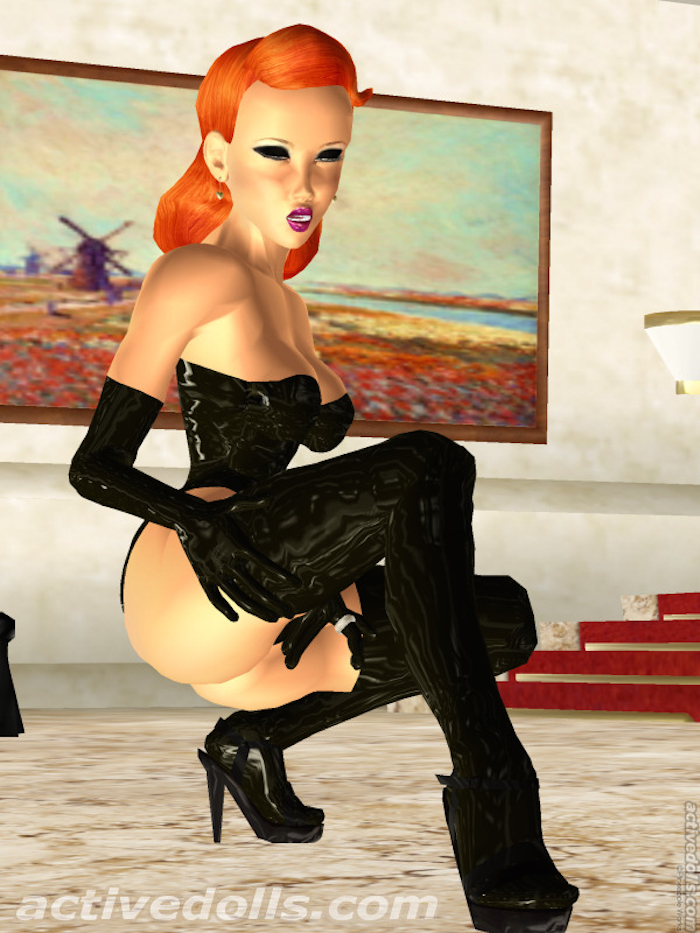 Activedolls are virtual, but I can no longer tell the difference between URL and IRL, so I'm counting it. On the site, men customize dolls for their taste. According to Future of Sex, "The girl works hard for his or her attention and approval. There are six girls, and each of them has a unique voice, measurements and outfits." When I jack off, I want a fantasy, but if you want something closer to the real thing, including the flirting process, a virtual game is your best bet to finding a realistic escape at your parent's house.
All men, even straight men, have a g-spot. In case you've never put your finger up your butt, it's called the prostate. If you stick a finger up any guy's ass as you blow him (with consent of course), there's a good chance he will jizz all over your face in a second. The silicone wavy prostate stimulator has a similar effect, according to its product description. Although it's the size of a small dick (4.25 inches), the toy's designers created it in a curved shape so it would reach up the asshole and make the prostate tingle like a maltese puppy humping a toy teddy bear. Gay bottoms love these devices, but any boy, gay or straight, can get down with the toy, and it's great for guys who want to try something new while having an anxiety attack at home as Mariah Carey plays.
Once, I had a friend who couldn't bust a nut during a jack-off session. Whenever he watched porn, he blueballed himself. He needed someone to suck his dick or jerk him off to make him jizz. If you are like this sad, sad, sad man, buy the Dream Blowjob Hand Simulator and give yourself a big wet one and a wax your candlestick before your mom knocks on the door to ask if you want any cookies.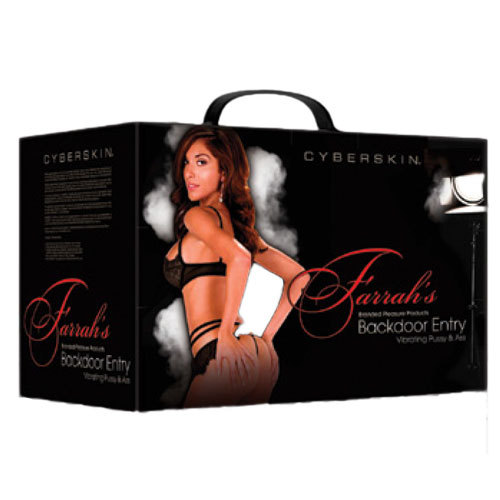 Farrah Abraham is perhaps the most hated teen mom in America because she's been a questionable mother and released a noise album that will give anyone a headache. This, of course, means she sells an entire sex toy line. For over $400, for instance, you can buy Farrah's "Backdoor Entry" and cum into her butt just like her alleged ex-boyfriend James Deen did in the Vivid Celeb classic Farrah Superstar Backdoor Teen Mom. I think this is way too much for a sex toy, but some guys really love anal, Abraham, and bad moms in general, so if that's your kind of thing, you should probably buy a ticket to Farrahland. I hear it's very messy.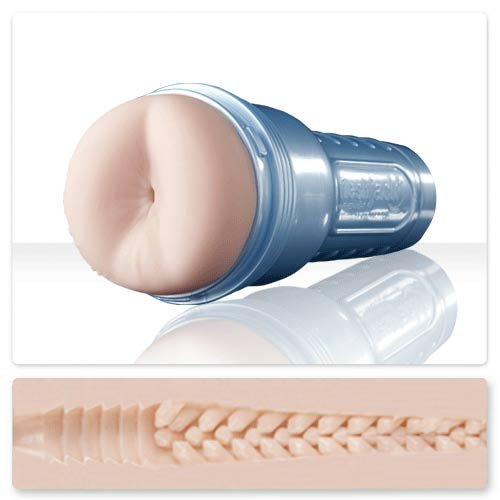 Brent Corrigan has been participating in sodomy on camera for as long as I have enjoyed watching men lick each other's butt holes, so he predictably also has a Fleshlight. His is called Butt Bliss, so I presume like a magical bubble butt's gateway into the lower intestines, the Butt Bliss steals men's seed as well as a hooker profiting off of a corrupt Christian talk show host.
LUBE
Alternatively, you can be a cheap ass and go to CVS and buy a bottle of lube and bust a nut while watching XTube. The choice is yours.