Gift ideas for that special person during this special time of the year.
As the holidays approach, we wanted to curate some gift ideas that would help you shop for those in your life who stood by your side this year. Scan through this story to explore all of the thoughtful products our editors handpicked for you — from stocking stuffers, to personalized gifts, we took the legwork out of discovering special, unique items, so you could sit back and enjoy being the person who gave the best presents, without the stress. And while you're at it, don't forget to treat yourself to a little something, too.
The Best Gift Ideas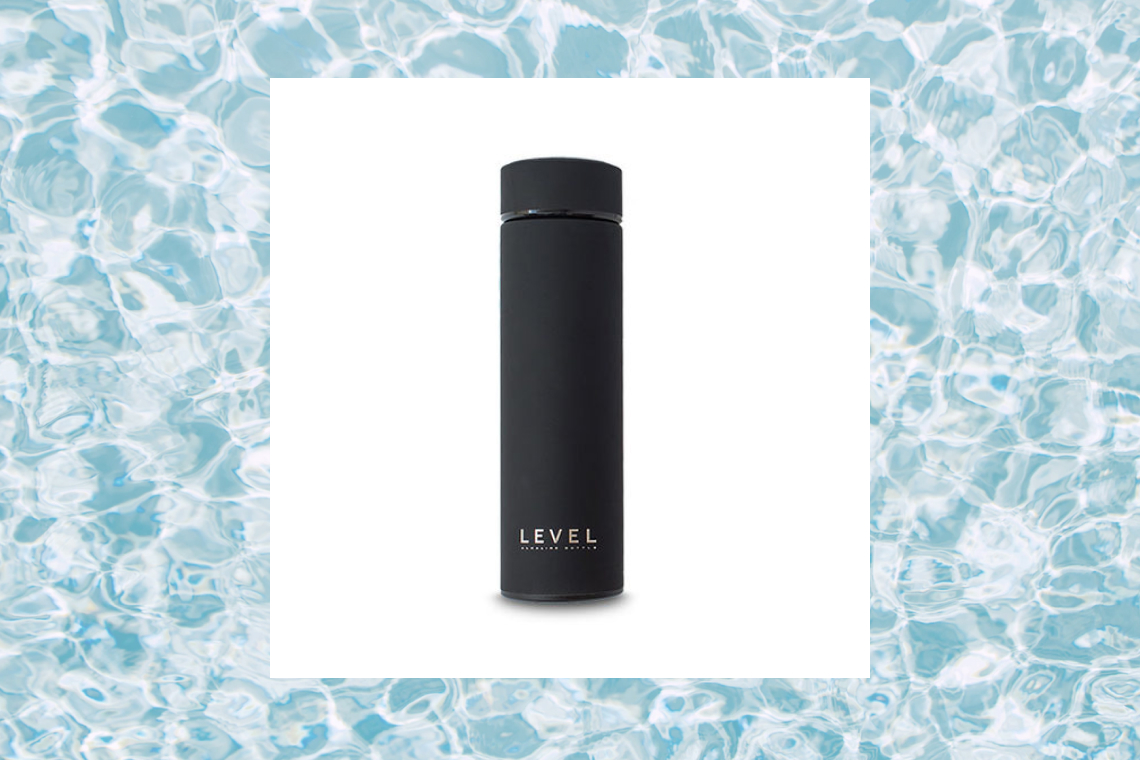 This little powerhouse alkalizes your water, adds important minerals to it, and increases your waters pH to 9.5 — which all come together to improve your skin, and boost immunity. Think of this gift as pure wellness in a bottle. Available → @Level.

Away luggage is not only cute, but it's also a really great way to give a thoughtful gift to someone you love. Every purchase benefits Peace Direct, a nonprofit building peace in areas of conflict around the world. Available → @Away.

This pillowy soft bath mat stays put, and is super absorbent, but we'd be lying if we said we chose it for those reasons. This little number is seriously just that cute, we had to showcase it as the perfect BFF gift this holiday season. Available → @ban.do.

Because, how could you not want to drink your holiday cocktails from a flask that says "blessed" on it? Available → @Anthropologie.

Two things: One — this smells divine. Truly, you won't want to leave your shower when this is in the air. Two — it will leave you with skin that feels ridiculously soft. We love a multitasker! Available → @Glossier.

Certain collections of words can heal us, can inspire us, and can remind us that we have the capacity to overcome whatever is heavy in our lives. This discounted book bundle was created to ensure that, even on the bad days, you can feel inspired, and encouraged in your journey. If someone in your life appreciates poetry, or is in need of some hope — this is the perfect gift for them. Available → @ShopCatalog.

Nothing beats a candle that smells just as good as it looks. This trio will be the perfect accessory in any room, and once you smell them you'll wish you had more. Available → @Boy Smells.

Gift someone the ability to make the best cup of coffee they have ever had. This bundle is guaranteed to make mornings that much better for the coffee lover in your life. Available → @Urban Outfitters.

This backpack was designed with the creative in mind. Not only is it functional, and perfect for everyday life, but it is also a great companion when exploring the world and seeking out inspiration. Grab this for the person in your life who is living out their passions. The backpack will help them to tell their story. Available → @ShopCatalog.

There's something so thoughtful about gifting an experience. Whether you're gifting it to your parents, your significant other, or your friends — nothing beats having your dates planned for you in a way that allows you to explore and try new things. Available → @DateBox.
Nothing ups your plant game quite like making your greenery levitate. We know that this zero-gravity gift was created to help your plants rotate 360 degrees throughout the day, but it's also extremely aesthetically pleasing, which is always a bonus. Available → @Flyte.

Mapiful allows for you to design a map based on special locations that hold nostalgic memories for the person you're gifting it to. It feels personalized, and thoughtful, and it looks beautiful too. Available → @Mapiful.

This sassy neon sign is not only cool as hell, it also gives off the warmest pink glow — helping you to achieve the ultimate cozy ambiance in whatever room you place it in. Available → @Urban Outfitters.

We're blown away by how cool The Sill is and what a great gift idea it is. From the packaging, to the services offered, to the beautiful plants — we're hooked, and we know that anyone receiving this gift will be just as sold. Everyone loves plants. It's a no brainer. Available → @The Sill.

Though the InstaX mini Polaroid is so popular, we favor nostalgia. This Vintage Polaroid is perfect for those who want to capture everyday moments in a unique, and stylish, way. Available → @Polaroid.

This ritual kit from j. southern studio is all about bringing romance and friendship into your space. Perfect for your witchy friends, or for those who are trying to bring more positive relationships into their life, this kit it a thoughtful way to quite literally spread the love. Available → @ban.do.

This set will help anyone you are shopping for reach ultimate levels of self care. Between the silk sleep mask, and the depuffing eye gels, this kit is perfect for a relaxing night in watching Netflix and ignoring your phone. Of all our gift ideas, this one is the most relaxing. Available → @Beauty Bio.

While this deck is not the most intricate,  it is certainly the cutest stack we have ever seen. Illustrated by ADAMJK, and featuring all 78 major + minor arcana, this is the perfect stocking stuffer for the cosmic lover in your life. Available → @Urban Outfitters.

It's a trendy signet, with a personalized touch. This zodiac ring is a dainty approach to repping the cosmos. We would wear these proudly. Available → @Anthropologie.

Sometimes it's hard to find beautiful, simplistic pieces of jewelry that are based on astrology. With individually hand carved gold or silver medallions that are adorned with stunning gemstones, these necklaces by aletheia & phos are the perfect way for your chic friend to rep their sign. Available → @aletheia & phos.
Those are all the best gift ideas out there, happy holidays!