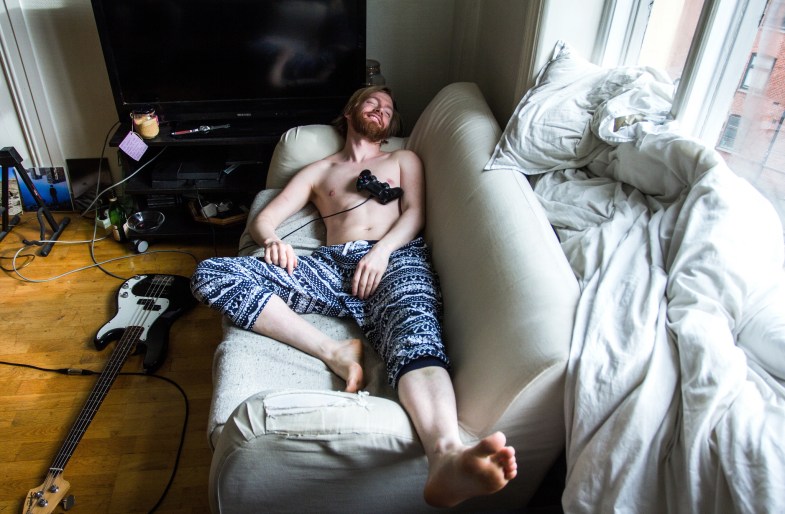 1. Not getting it up.
"On two occasions I've had the normal build up to sleeping with a girl, both of us really hot for each and all that, and then couldn't get hard. So I worry about that."
---
2. Not satisfying her.
"Not satisfying her."
---
2. Worrying that I'm too small.
"I had a girlfriend make a joke in sense calling my manhood small. To my face, while in bed. So that's stuck with me for a while."
---
4. I make sure I'm fully ready before she sees it for the first time.
"As a grower I make sure I'm fully ready before she sees it for the first time."