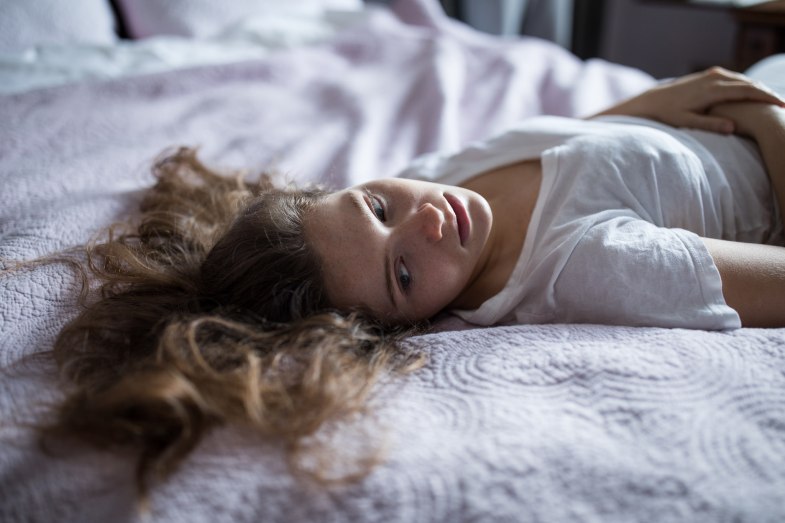 I'm not sure why they started, just that they did. Around the time I turned 16. One night I slept like a baby, the next I was awake and yet not, my wide staring eyes fixed in the corner of my bedroom ceiling on the dark snakelike thing that slithered from one shadow to the next.
I'd never had a night terror before so I was convinced that somehow there was an actual creature above my head and I sprang into action. I leapt out of bed, grabbed the closest thing on hand (it happened to be a plastic devil's pitchfork, leftover from my Halloween costume), and attacked the last corner I'd seen the thing wriggle into. By the time I was on my feet I was awake but it didn't matter, I was screaming and jabbing the pitchfork and I didn't stop until my father turned on the light and asked what in the hell I was doing.
There was no monster, no snake. Just my ceiling and a few red plastic scuff marks left behind by the toy pitchfork.