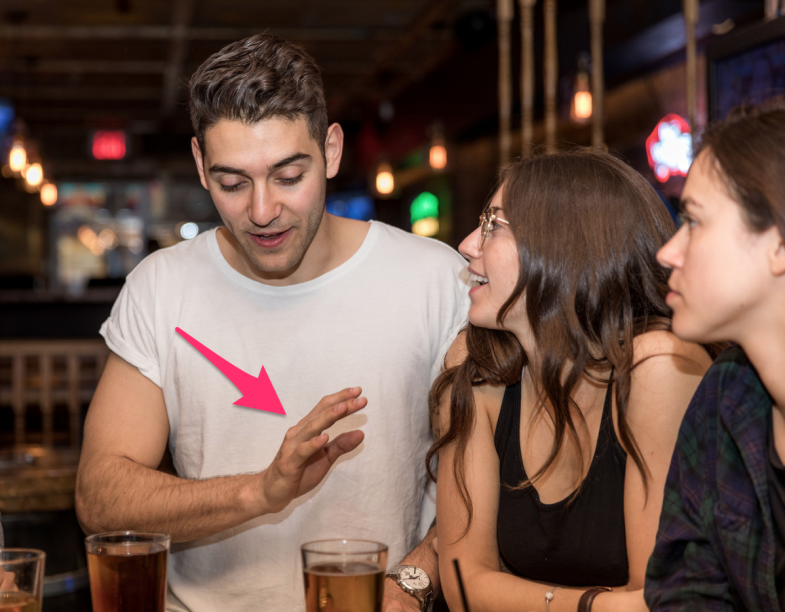 1. Take a look at his torso. It doesn't matter if his legs and his head are facing towards you, because if his torso is positioned toward the door, it means he's thinking about leaving.
2. The second you two make eye contact, watch his eyebrows. He'll unconsciously lift them if he's interested in talking to you. This is called an "eyebrow flash" and it happens in a split second, so you have to stay alert.
3. Look closely at his pupils, too. If they grow bigger when he looks at you, it means that he likes what he sees.