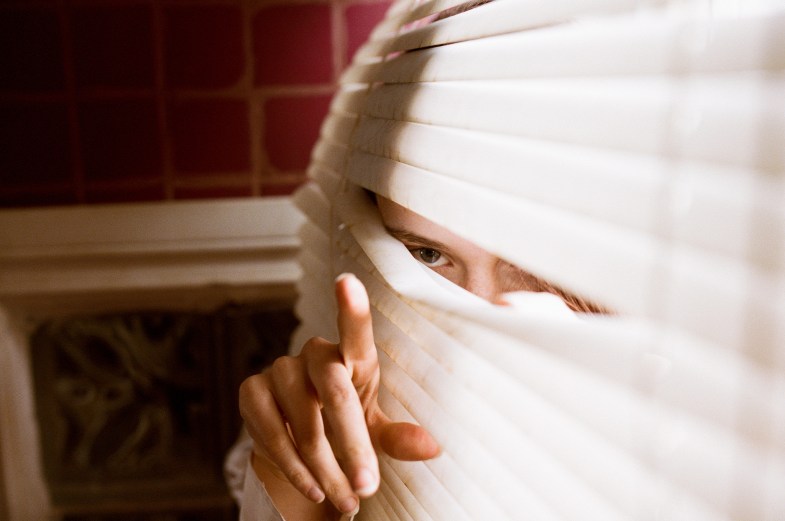 A threesome. I was driving home and some college kids down the street from me had left their living room window open. One guy was sitting on the couch receiving a blowjob from a blonde girl, and she was being rammed from behind by another guy.

I assume they did not see me looking, as I was in a car stopped at a stop sign and they apparently didn't even know their blinds were open.
A woman weighing her boobs on some scales. I have no idea if this is a normal thing women do.
I teach English privately and I currenty spend ever Monday morning teaching a very nice, polite German Lutheran pastor in her flat. Opposite is a university halls of residence which seems to be girls only, girls who are unaware that I can see straight into their rooms as they get dressed in the mornings if they don't close their curtains. The nice elderly pastor sits with her back to the window and I often find it extraordinarily hard to concentrate, given all the nudity going on over her shoulder. Last week was a new record: three completely naked girls in different rooms – one of whom was applying some sort of bodycream to her remarkably large breasts. I keep looking for the prank hidden cameras on me.
CLICK BELOW TO NEXT PAGE…