Nacole Smith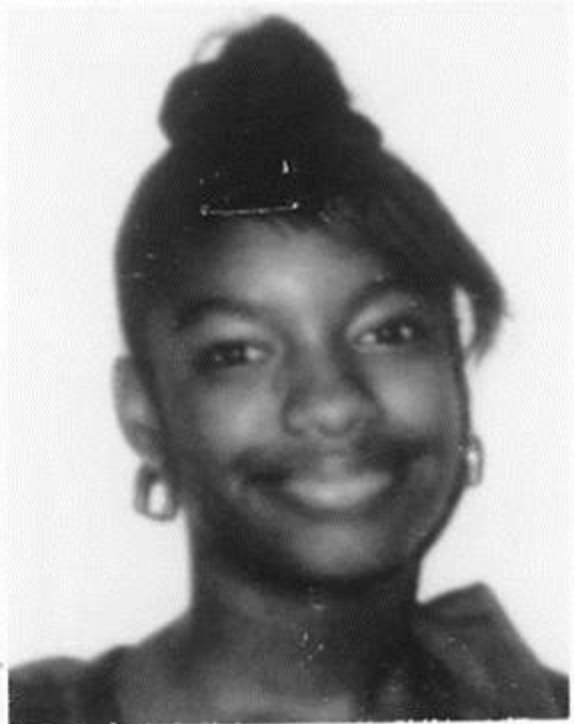 On June 7, 1995, 14 year old Nacole Smith left her home in Deerfield Apartments in Southwest Atlanta to walk to school with her sister and a friend when she forgot her book report. She left her friends and took a shortcut through the woods back to her home when she was attacked by a man who assaulted her and shot her. Security guards in the area found her at 9:20 AM but her killer was long gone.

Several years later on June 20, 2004, a 13 year old girl was preparing for Father's Day in East Point, Georgia. She was lured by a man into the woods on Connally Drive where he then assaulted her. She was able to escape and get help. DNA linked this man to the 1995 murder of Nacole Smith. This crime occurred 3 miles away from the first.

The second victim provided investigators with a description of the man. The black man appeared to be in his late 20s to early 30s, was 5-feet-10 inches tall and weighed approximately 190 pounds. He had a medium complexion, a gap in his front teeth, and was wearing round, gold-framed glasses, according to police.

In the "On the Case" episode, the detectives working on the case stated that they believe the man is someone from the area. The detectives were able to obtain school records for the day of Nacole's murder and they were able to narrow down the male students who were absent from high school that day. One man named Steven Boris (sp?) piqued their interest because he was arrested for statutory rape and false imprisonment. They were able to interview him and he willingly offered up his DNA. His DNA did not match.

It's really scary that this man has never been caught in all these years. I assume he didn't stop after the second crime unless her escaping spooked him. The detectives seem convinced that the man is someone in the area but what's the likelihood he's not from the area? He's pretty distinctive looking (if the sketch is accurate) so I don't see how he could go unnoticed in the area.