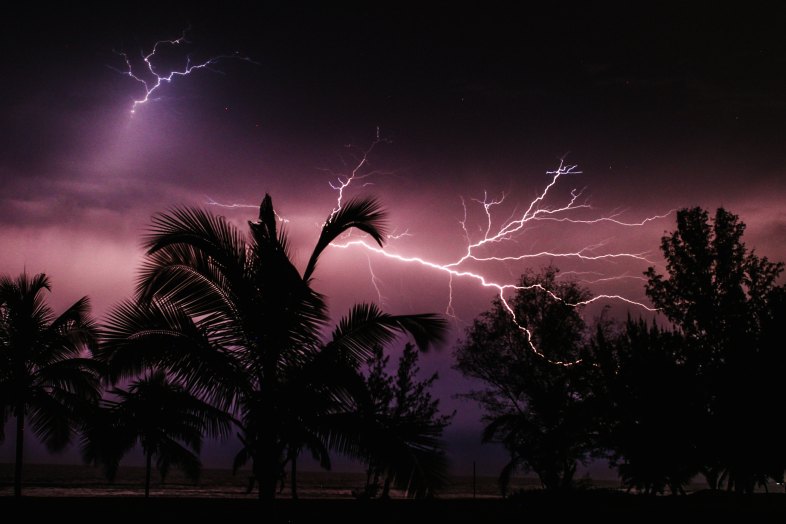 Struck by lightning
"I was driving home from work in a torrential downpour. Merely 5 miles from home and I felt a tingling sensation on the back of my neck and the hair on my head start to rise.
Realizing static charging, I braced myself for the inevitable. Lightning struck my car, with an intense blinding light and causing an instantaneous ringing in my ears.
The dim lights on my dash glowed brighter than a spotlight due to the sudden electrical surge, the radio shorted out, and out blew out the actuators in the rear windows causing the windows to retreat into the doors.
By the time I got home and pulled into the garage there was 3 inches of standing water in my back seat. Car ran fine after. Tires did a great job grounding it."