Montana
This guy is a murderer + cannibal who started attempting to kill people at 7-years-old. Basically his whole Wikipedia page is creepy AF.
Excerpt:
Bar-Jonah's earliest interest in the taste of human flesh can be traced to his childhood. Beginning at about the age of six, he would pick at his scabs until his skin was festering, then proceed to suck on the blood from the wound. His teachers at Webster Elementary School would call his mother numerous times to notify her that her son's habit was upsetting to the teachers and students.

When he was incarcerated in Montana State Prison, many of the guards observed him perform the same habit. One guard reported that once Bar-Jonah had the scab in his mouth that he "appeared to be having sex." (KEEP READING)
---
Nebraska
Charles Starkweather was a teenage serial killer who slaughtered ten different people within a week, and eleven people within a period of two months. He was aided by his 14-year-old girlfriend. Starkweather committed his first murder after a store clerk refused to sell him a stuffed animal, something he said that opened his mind to the limitless potential of murder and crime.
Excerpt:
On January 21, 1958, Starkweather went to Fugate's [his girlfriend] home. Fugate was not there, and after Fugate's mother and stepfather, Velda and Marion Bartlett, told him to stay away, Starkweather killed them with his shotgun, then killed their two-year-old daughter Betty Jean by strangling and stabbing her. After Fugate arrived, they hid the bodies behind the house. They remained in the house until shortly before the police, alerted by Fugate's suspicious grandmother, arrived on January 27.

Starkweather and Fugate drove to the Bennet, Nebraska, farmhouse of seventy-year-old August Meyer, a family friend. Starkweather killed him with a shotgun blast to the head. He also killed Meyer's dog. (KEEP READING)
---
Nevada
One of the world's most complicated and intricate bombs ended up in this Nevada hotel. People were panicking, and for good reason — the police didn't know how to deactivate it. Hopefully, nobody figures out how to make a bomb this complex ever again…
Excerpt:
The Harvey's Resort Hotel bombing took place on August 26–27, 1980, when three men planted a bomb containing 1,000 pounds (450 kg) of dynamite at Harvey's Resort Hotel (now "Harveys") in Stateline, Nevada, United States. The mastermind behind the bomb, millionaire John Birges, was attempting to extort $3 million from the casino, claiming he had lost $750,000 gambling there. The bomb was cleverly built and virtually tamper-proof. (KEEP READING)
---
New Hampshire
Murray emailed her professors and work supervisors in February of 2004 to tell them that she had to attend to a family emergency. But there was no family emergency. Later her car was found abandoned on the side of the road, and Murray was never seen again:
Some time after 7:00 pm, a Woodsville, New Hampshire, resident heard a loud thump outside of her house. Through her window she could see a car up against the snowbank along Route 112, also known as Wild Ammonoosuc Road. The car pointed west on the eastbound side of the road. She telephoned the Grafton County Sheriff's Department at 7:27 pm to report the accident. At about the same time another neighbor saw the car as well as someone walking around the vehicle. She witnessed a third neighbor pull up alongside the vehicle. (KEEP READING)
---
New Jersey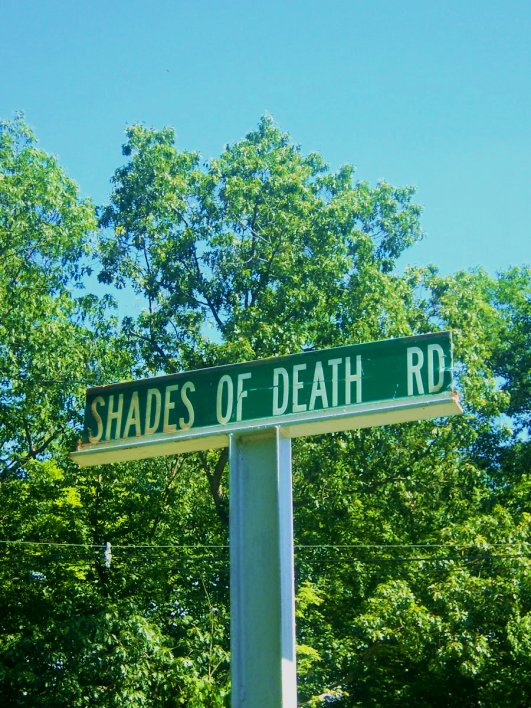 The sheer quantity of different legends about this road is unbelievably creepy. Besides the usual array of hauntings, Weird NJ reported that polaroid photos of a woman in distress on the side of the road turned up in the 1990s. Just as police began to investigate the eerie event, however, the photos vanished.
Excerpt:
There are some legends concerning a Native American spirit guide who supposedly takes the shape of a deer and appears at various points along the road at night. If drivers see him and do not slow down sufficiently enough to avoid a collision, they will soon get into a serious accident with a deer. (KEEP READING)