SPONSORED
Remember how fun dinner was as a kid? After an exhausting day at school, you'd hurry home to find your family talking, laughing and getting ready to sit down together at the table with a hot, delicious meal. Maybe you were enlisted as sous chef, helping chop and prep, or maybe the kitchen was a total mystery. Either way, the results were dee-lish. To pay homage to those tasty and quality times as a family, we partnered with the National Frozen & Refrigerated Foods Association to bring you 10 super nostalgic meals, with some smart tips for upgrading those dishes to grown-up status.
1. Sneaking Dinosaur Chicken Nuggets into Your Parents' Shopping Carts
We've all been there. You're nine years old, and all you can think about is bragging to your friends about all the Tyson® Chicken Nuggets you can eat. But step one is getting said chicken nuggets into your house. You've devised a not-so-original (but genius) plan that when Mom's back is turned, you'll toss a bag of the delicious nuggets into the shopping cart (big bonus if they're the dino nuggets). If they make it to the checkout counter unnoticed, you're basically home free and on your way to chicken nugget glory! Now that you're more of an adult, what better way to continue eating the childhood favorite chicken nuggets than with an easy, homemade dipping sauce such as Greek yogurt + honey + mustard.
2. Dessert After Dinner
As a kid, dessert was a given. You always got something sweet after dinner. But too often these days, dessert is "just a treat" or only enjoyed when eating out. That doesn't have to be the case! And you don't have to spend hours making a mess in the kitchen baking a pie to get those homemade delicious treats anytime. Pop a frozen pie in the oven, and wow your guests with something that tastes just like homemade—like this Sweet Potato Pie with Marshmallows & Spiced Cream! For the perfect complement, top off any pie with your favorite ice cream.
3. Eating Frozen Meals in Front of the TV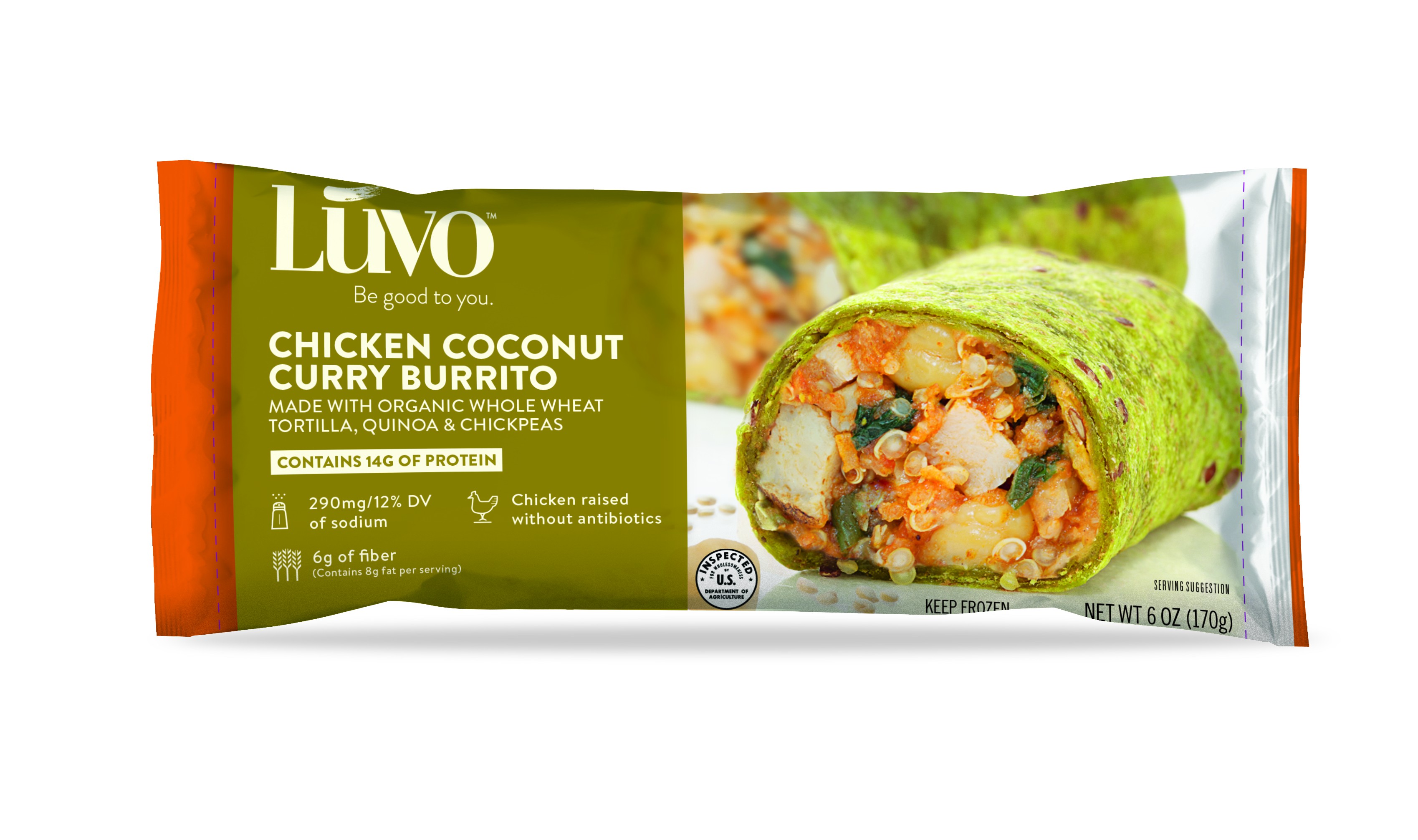 Family dinner was great. Movies were better. But once in a while, the stars aligned to bring you a truly special phenomenon—those two things at the same time. Sure, Movie Night was guaranteed to result in a heated debate about what to watch. And, you'd probably end up spilling something on the couch (as long as it was dark, no one could see, right?). But now that you're grown up, you can relive those days with wholesome, convenient meals, like a Chicken Coconut Curry Burrito. And this time around, you can watch whatever you want, however you want. (Although your mom was probably right about not trying to cover up spills with a pillow.)
4. Tater Tots, AKA the Best Snack on Earth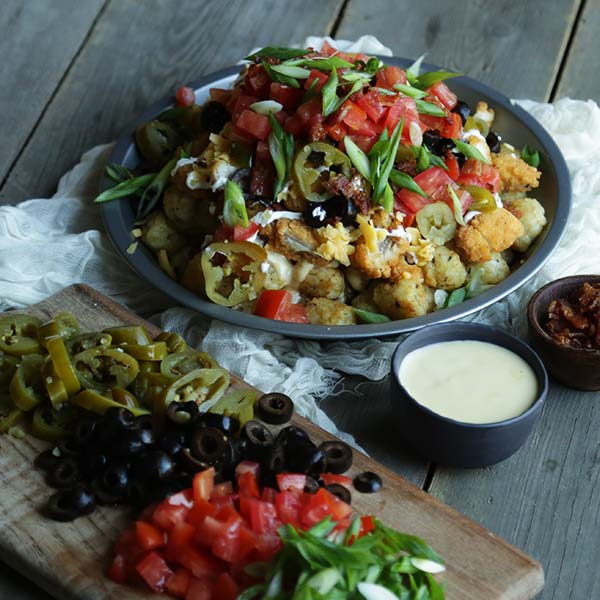 Who could forget the joy of seeing your hamburger come out with a side of crispy, golden tater tots? Or the satisfaction of dipping those little, bite-sized treats in your favorite sauce? Give tots an adult, southwestern and unique twist by topping them with shredded cheese, snack-size popcorn chicken (conveniently found in the freezer aisle and a kitchen must-have), jalapeños, olives and whatever other add-ons you like. This Loaded Tater Tots recipe is ideal for serving at a party or tailgate before the big game. Did we mention how amazing they taste?!
5. When You Randomly Got to Eat Brinner—Breakfast for Dinner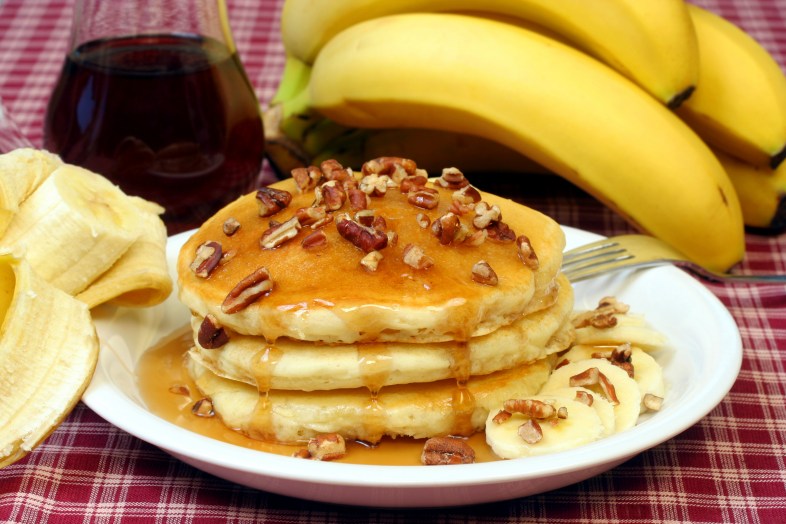 Who doesn't miss mom or dad making a big breakfast before school every day? Seriously, what's more motivating to get out of bed than the thought of missing out on bacon and pancakes? Let's face it, you don't have time to make a grand breakfast before work every morning, but that's where "brinner" comes in! This quick and easy Banana-Nut Pancake recipe can be paired with a cup of Greek yogurt and your favorite breakfast meat. Dinner never tasted so good!
6. Getting Pampered After a Bad Day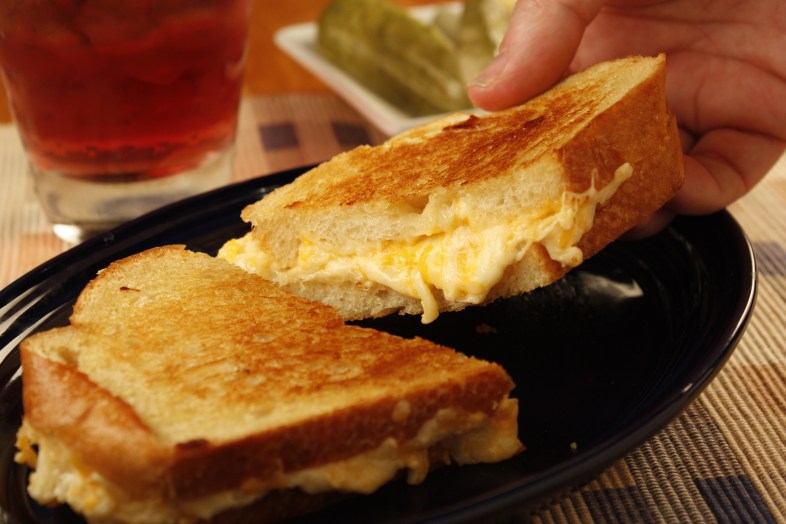 Not until moving out of your parent's house can you really appreciate how nice it is to be comforted after a big blow to your self-esteem, like bombing a test or losing a big competition. When your parents made your favorite comfort food, like this incredible Ultimate Grilled Cheese Sandwich, all those worries suddenly seemed a little easier to handle. When times get tough as an adult, fear not, because a grilled cheese can still provide that comforting feeling. This time, try adding a few additions such as a steaming bowl of tomato soup or layers of veggies for an even heartier sandwich.
7. Parties with Other Families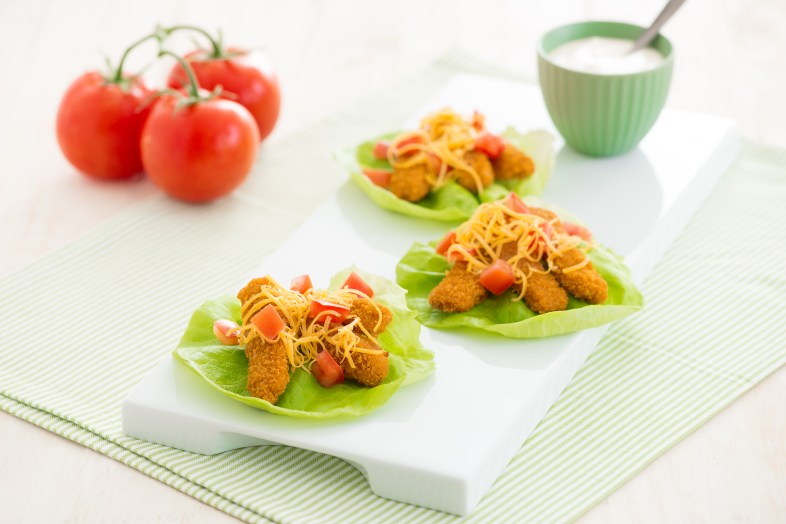 As much as you loved belting pop songs in the safety of your own home, dinner with family friends could be cool, too. Plus, it usually meant more fun food, like cheese plates on the adult table and fish sticks for the kids. Frozen brands like Gorton's bring 100 percent whole fish filets straight from the sea to the table. And now there are healthy versions you can justify as an "adult," with recipes such as these Smart Lettuce Wraps made simply with fish sticks + lettuce + tomatoes + cheese and your dip of choice.
8. Family Birthdays…With Cake & Ice Cream
It didn't matter whose birthday it was. You knew that when dinner was over, there would be two things waiting for you: ice cream & cake. With this ridiculously easy Ice Cream Sandwich Cake recipe using childhood favorite ice cream sandwiches, you can have the best of both worlds, and it only takes about five minutes. You can even make it a little more entertaining-worthy by smothering the sides with sundae toppings, experimenting with the type of ice cream sandwich flavor or piling on the whip cream! There's always something to celebrate…
9. Mom's Lasagna She Slaved Over in the Kitchen All Day to Make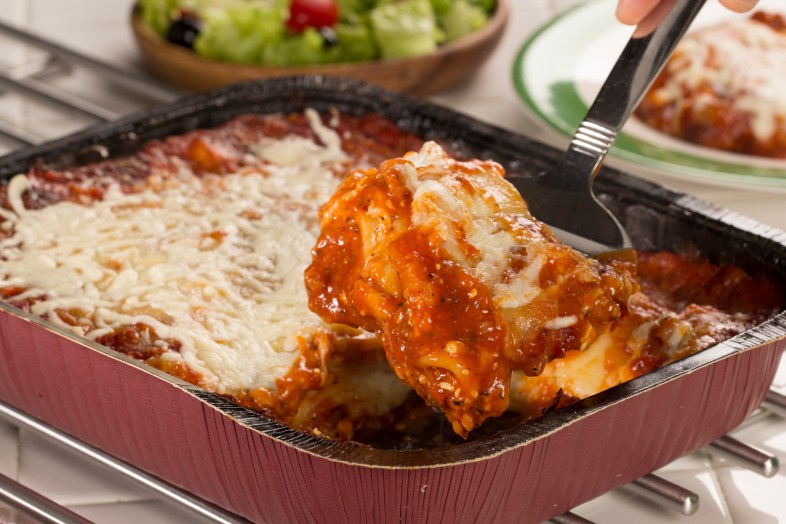 Mom somehow had the time and energy to make elaborately layered, ooey gooey, delicious lasagna. But, that doesn't have to be a thing of the past. In fact, homemade lasagna costs three times the price of frozen ($9.97) and takes 1-2 hours longer to prepare, so why spend more? Grab a frozen version with freshly made pasta, layered between a rich meat sauce and topped with real mozzarella cheese to save both prep and cooking time while still serving it just as you would if you made it by scratch.
10. Pizza Parties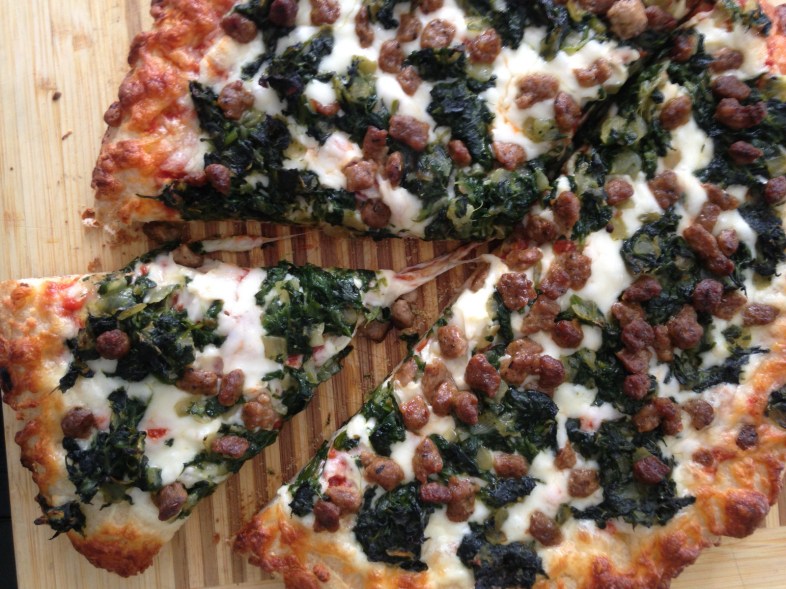 Alas, nothing could quite touch the ultimate treat of crispy crust, gooey cheese, sweet tomato sauce and any number of traditional pizza toppings. On the hierarchy of party foods, pizza reigns supreme. And, when Mom declared it a pizza night, you dropped everything to come to the table. With this mouthwatering and simple to prepare Pizza with Turkey Sausage, Spinach, and Pesto, you'll win over anyone. All you have to do is pile on frozen veggies and sausage to your favorite, already prepared cheese pizza (grab from the freezer aisle), and you've got yourself a pizza party that can be customized for any occasion!

This post is brought to you by the National Frozen & Refrigerated Foods Association—find more great recipes, meal ideas and tips at EasyHomeMeals.com!